About Vagaro
Vagaro is a cloud-based salon, spa and fitness business management solution that allows professionals to book appointments and manage various facility roles. It offers an integrated solution to manage bookkeeping, payroll, client...
Learn more
All Vagaro Reviews
Apply filters
Filter by:
Sort by:
Browse Vagaro Reviews
3,155 of 3,155 reviews
All Vagaro Reviews
Apply filters
Filter by:
Sort by:
Industry: Automotive
Company size: 2–10 Employees
Used

Weekly

for

6-12 months

Review Source
---
It's great but unnecessary
It's awesome really really awesome but like I said is not necessary for small companys, maybe if you grow up in the future it is a better idea. Is your decision.
Pros
It's a good option for organize all the company schedule, there are so many functions for all, anyone can use this and is not necessary to know about this software, is so intuitive.
Cons
I really thing that is unnecessary beacuse you can do a lot of this things in other app for free, but some functions are only in this app that made it better. If you don't have the money for pay this, I really recommend use your phone calendar or something like that.
Reasons for Choosing Vagaro
It's free
Reasons for Switching to Vagaro
free
Response from

Vagaro

Hello Axel. We appreciate the review. We'll definitely take your feedback into consideration.

Replied 1/8/2022
Industry: Information Technology & Services
Company size: 501–1,000 Employees
Used

Daily

for

6-12 months

Review Source
---
The best business management software
Overall, Vagaro is a comprehensive business management software that offers a wide range of features and tools to help service-based businesses manage appointments, clients, staff, payments, marketing, and more. It is designed to streamline business operations, improve efficiency, and enhance the overall client experience.
Pros
Marketing and Promotion: Vagaro provides marketing and promotion tools to help businesses attract and retain clients. Businesses can create and send email campaigns, create deals and promotions, and run loyalty programs. Vagaro also integrates with social media platforms to help businesses promote their services and attract new clients.Reporting and Analytics: Vagaro provides reporting and analytics features to help businesses track their performance and make data-driven decisions. Businesses can generate reports on appointments, sales, staff performance, and more. The data can be used to analyze business performance, identify trends, and plan for future growth.
Cons
Integration Limitations: While Vagaro offers integrations with popular business tools and platforms, it may not have integrations with all the software or services that a business uses. This could limit the ability to seamlessly connect and sync data between different systems, which may be a disadvantage for businesses that rely on specific integrations for their operations.Feature Overload: Vagaro offers a wide range of features and tools, which can be a double-edged sword. Some businesses may find that the abundance of features can be overwhelming, and they may not need or use all of them, leading to a cluttered interface or confusion in navigating the software.
Industry: Education Management
Company size: 11–50 Employees
Used

Monthly

for

2+ years

Review Source
---
Needs an upgrade
I use it because my salon has it for their appointment booking but it's so antiquated the stylists book for you because most clients get frustrated with its non friendly format.
Pros
Platform serves its purpose for appointment reminders.
Cons
Platform falls flat on user friendliness hasn't changed in years. Difficult to navigate.
Industry: Health, Wellness & Fitness
Company size: 2–10 Employees
Used

Weekly

for

1+ year

Review Source
---
Vagaro for Massage Therapists with a lot of different packages
It's ok, it gets the job done and the price is reasonable. If you don't need something to be integrated with your site and your current system, Vagaro is perfect.
Pros
The calendar syncing and payment processing all in one is great.
Cons
The user experience is not the greatest in my opinion. Everything lives on this external platform that is not easily integrated with the business's site. We frequently get customers calling and asking if they can book an appointment on the phone because the vagaro system is too complicated. Many of our customers only use vagaro for our services, so the need to create an account and use a second platform to make an appointment is cumbersome. We really need a system that lives on our business website and does the same functions. It also seems like vagaro is designed for people to go to their website and search for the services in their area that they need, but we have not acquired any customers that way. It's possible that folks in our area just don't know of Vagaro and therefore don't use it, so that 'perk' of offering additional ways for customers to find us has not been fruitful.
Reasons for Switching to Vagaro
The cost, but we're likely going to switch to MindBody
Response from

Vagaro

Hello, we do offer a booking widget that allows you to integrate your Vagaro account with your business website. We have a support team that is available 24/7 to go over your account and settings. They could discuss simple additions to your business like a logo or displaying basic business information that would help you gain new clients from the marketplace. Whenever convenient please reach out to our team for assistance at 9254641932 or at sales.vagaro.com/contact

Replied 15/2/2023
Industry: Food Production
Company size: 11–50 Employees
Used

Weekly

for

1+ year

Review Source
---
A Comprehensive Business Management Solution
Overall, Vagaro is an excellent business management solution that's well-suited for small and medium-sized businesses. While there are some limitations, its comprehensive features and user-friendly interface make it a great choice for those looking to streamline their operations and improve their customer experience.
Pros
Comprehensive features: Vagaro offers a wide range of features that make managing your business easier. From appointment scheduling and payment processing to marketing and customer management, it's a one-stop-shop for all your business needs.User-friendly interface: The platform is easy to navigate and use, even for those who aren't tech-savvy. The interface is intuitive and straightforward, and it's easy to find what you're looking for.Excellent customer support: Vagaro's customer support is exceptional. They're quick to respond to inquiries, and they go above and beyond to ensure that any issues are resolved promptly.Customizable: The platform is highly customizable, allowing you to tailor it to your business's unique needs. You can create your own custom services, pricing, and promotions.
Cons
Limited reporting capabilities: Vagaro's reporting capabilities are limited compared to some of its competitors. While it provides basic reports, it doesn't offer the same level of depth and customization as some other solutions.Some features are only available with premium subscription: While Vagaro offers a lot of features, some of them are only available with its premium subscription. This can be a bit frustrating if you're on a tight budget.Mobile app limitations: While the mobile app is convenient, it's not as robust as the desktop version. Some features are only available on the desktop version, which can be limiting if you're managing your business on-the-go.
Industry: Transportation/Trucking/Railroad
Company size: 5,001–10,000 Employees
Used

Weekly

for

6-12 months

Review Source
---
Efficient and Feature-Packed: Vagaro Review
My overall experience with Vagaro has been extremely positive. It has significantly streamlined my business operations and enhanced the overall efficiency of my salon. The scheduling features have made it a breeze to manage appointments, and the automated reminders have helped reduce no-shows. The point-of-sale system is robust and integrates seamlessly with my payment processors, making transactions smooth and secure. Furthermore, the marketing tools have allowed me to reach a wider audience and promote my services effectively. Vagaro has truly become an indispensable tool for my business.
Pros
Vagaro is an excellent program overall, there are a few minor areas for improvement. One aspect I found slightly lacking is the reporting and analytics section. Although it provides essential data, I would appreciate more in-depth insights and customizable reporting options. Additionally, while the customer support team is responsive, there have been a few instances where I experienced slight delays in getting a resolution to my queries.
Cons
Vagaro is an excellent program overall, there are a few minor areas for improvement. One aspect I found slightly lacking is the reporting and analytics section. Although it provides essential data, I would appreciate more in-depth insights and customizable reporting options. Additionally, while the customer support team is responsive, there have been a few instances where I experienced slight delays in getting a resolution to my queries.
Used

Daily

for

1+ year

Review Source
---
Customer Service Knows Me Well!
We've been using Vagaro since opening in Feb 2015 and we've seen many changes and updates and 99% of them have been fabulous. The development team is pretty receptive to new ideas and I see requests that we've made become a "new feature" many times so I know they are listening to the needs of their customer.
Customer Service Chat knows me well... even though I wonder if they do a quick game of "Rock...Paper....Scissors" when they see me pop up on chat they're always happy to answer a question and walk us through something. :)
The software itself is very user friendly and most of our clients say that the online booking features are fast and easy!
I have no doubt that Vagaro will get better as they grow more customers. I'm sure for the independent service provider the core needs are 100% met. As larger salons join Vagaro the features that bigger salon/spas need and want will be added.
Thanks Team Vagaro for a great booking/business software!
~Tyne & Team Zoi'A Spa & Salon
Pros
Easy to use for both Staff and Online Booking for Clients.
Staff loves the App to keep an eye on booking.
Marketing tools are a good business driver.
Business reports are getting better with every update.
Online tutorials are great for new staff learning system.
Online chat option is AWESOME!
Customer Service is A+
Cons
-Cancelation/ Waiting List needs to be better- it's currently not useable for the large number of requests we have for a cancelation list.
-We've had some retail snafu's but those are getting better as well.
-Marketing promos could use a "retail" option.
-Checkout could have some updated options like a "hold in cart" so if you have to interrupt a sale you don't lose everything you put in checkout screen.
Industry: Consumer Services
Company size: Self Employed
Used

Daily

for

2+ years

Review Source
---
Work Life Balance
I'm most pleased with the recent changes of "Add-ons". It has definitely helped me with offering up-sales to a service ticket.
Pros
I like how I am able to schedule personal appointments and integrate my personal life into my work calendar. It helps me see everything together.
Cons
It's sometimes difficult to find settings or reports within the options. You can sometimes get lost.
Reasons for Switching to Vagaro
advice from fellow stylists.
Industry: Consumer Services
Company size: 2–10 Employees
Used

Daily

for

2+ years

Review Source
---
3years+ user and loving vagary.
Pros
I love how they regularly update with new features. I also bought the double screen computer and gives the front desk an upscale look.
Cons
Unfortunately the one thing I don't like is that they still charge u a chargeback fee of $20 even if chargeback are resolved with customer directly
Industry: Sports
Company size: 51–200 Employees
Used

Daily

for

6-12 months

Review Source
---
Vagaro Review : Great Way to Manage your Appointments and Scheduling
Overall, it's a user-friendly app that helps businesses manage their operations and it provides you with videos on how to set things up which is very appreciated.It makes financial tracking and break downs simple and helps the busiess run smoothly.
Pros
The thing that I really enjoy about Vagaro is that its very user friendly.It's easy to set up and navigate.The customer service is good and responds fast. It's a great software for busy people who run their businesses.The marketing and Promotion tools are very useful as businesses may be able to gain more new customers.
Cons
Vagaro's advantages outweigh the disadvantages but I have to admit that the pricing may ba a little more expensive than other options.Vagaro offers a lot of features but some of them are only available with a Premium Subscription which could be frustrating for users on a budget.I would also appreciate more if all the desktop features were available on the phone since it can be a little limiting when you manage your business on the go.
Industry: Cosmetics
Company size: Self Employed
Used

Daily

for

6-12 months

Review Source
---
Part time gal
The financial tracking and break downs are very simple and easy.
Pros
I really love that with this software, everything is pretty much in one place. The POS is relatively easy to use and I havent had many issues at all. The customization adds a nice flair as well.
Cons
There are only TWO things that come to mind.
1. I wish I could set certain days through out the month and not necessarily certain weekly hours. I am a part time worker and I work a random three days every week. My clients are not allowed to book through the online part because I cant pick the days I will be available without it being a reoccurring weekly schedule. If it is, I havent figured it out and would love to know how to do so!
2. Fridays/ weekends it takes FOREVER to get my transfer into my bank. Its very frustrating at times due to the fact that I am a very small business and don't have large transactions frequently.
Reasons for Choosing Vagaro
I used the old pen & paper style schedule book and always found myself telling people that I didnt have my appointment book on me. Now I always do because its right on my phone and has been very convenient for my business and has helped it grow.
Reasons for Switching to Vagaro
My coworker uses it and she told me that it made doing her taxes easier to accomplish without the stress and that is right up my ally!
Industry: Health, Wellness & Fitness
Company size: Self Employed
Used

Daily

for

2+ years

Review Source
---
My pros and cons on Vagaro
My overall experience so far, with Vagaro is really good. I would recommend them to other massage business and massage therapists. I have had no issues or concerns, with any issues I've had, support has always been extremely professional and helpful in every way.
Pros
I love the confirmation and waitlist features the most, because it prevents me from having to physically keep track of client's and my schedule openings. I like having everything integrated in the software; i.e., scheduling, payments, confirming, color coding, the waitlist, etc. Also their Customer Service Support is outstanding!!
Cons
I really wish the software would have an Add-on feature. I don't like having to integrate the Add-ons into my actual services, because it put the Add-on as a separate scheduled appointment. The other feature I don't really like is having to pay for Marketing and Texting features, of which there are different tier levels. Wight Massagebook it was all included. These are my biggest dislikes of the software.
Industry: Health, Wellness & Fitness
Company size: 2–10 Employees
Used

Daily

for

2+ years

Review Source
---
Easy to use / lacking functionality
I used Vagaro for a couple years but got rid of it because of how often their site would crash or freeze. I gave it another try after years with a desktop software because I was looking for a cloud based booking company . It was catostrophic to my salon . They didn't transfer most of what was promised ( that I paid for) . I spend 3 days transferring all of my own things ( services products etc) then when I ran my payroll was all calculated wrong by hundreds of dollars . No one could tell me why . If is impossible to get a hold of anyone to speak to when you need help and when how do finally they act like they could care less. The functionality and detail just is not there ,
Pros
It was very easy to use and figure out without and specific training . I also like the online booking features and website they give you.
Cons
There is no ability to void any transaction when a mistake is made . Also their customer service is awful . Also I was led to believe they had a time clock when in actuality their do not unless you make an additional purchase of cards and a swipe machine .
Industry: Consumer Services
Company size: Self Employed
Used

Daily

for

1+ year

Review Source
---
Great Booking System
It has over all been pretty great especially now that they give notice when updates are happening and the system goes down.
Pros
The Customer service has quick response and my customers find it user friendly
Cons
Well first of all I know over 1000 stylist use this yet our industry is not listed in the pick an industry choice. So in case you don't know it is called the beauty industry, not cosmetics and not consumer services.
Any how I do wish the reports were more streamlined some how I do feel like I always need to go to a different screen to find out different reports.
Reasons for Choosing Vagaro
To include retail sales and better service options.
Reasons for Switching to Vagaro
Recommended by my salon coach [SENSITIVE CONTENT HIDDEN]
Response from

Vagaro

Hi Sara, thank you for sharing your feedback. We appreciate it so much. We are grateful to have you as a Business on Vagaro!

Replied 12/12/2020
Industry: Recreational Facilities & Services
Company size: Self Employed
Used

Daily

for

6-12 months

Review Source
---
Fantastic for this one-woman show
Very affordable booking/confirmation system, credit card processing, inventory management and reports included, these are my baseline needs and Vagaro fulfills them 90% well. They were very helpful when signing up and helped me import most of my needed info, not perfectly, but pretty well. That is the end of actual human interaction though and sometimes an actual HUMAN customer service conversation by phone would be appreciated.
Pros
Very easy to use on both desktop and mobile; great price for what you get, especially for a small or individual practice--calendar, email/sms confirmations, online booking (if you choose to use that); reports (though either I haven't found some yet or they could be improved, i.e. I accept checks and it gives me a total for check deposit, but not the # of checks); integrated payment system takes clear and fair CC fees out as they occur, COVID clean checkout can send signature/gratuity page to clients mobile; a la carte pricing, i.e. I needed "forms" for sending COVID forms, but can cancel that portion anytime and save $10/mo if not needed; Inventory management--could be improved, but for around $30/mo, can't be beat from what I've found.
Cons
Deposit reports: how many checks are in the total that I need to deposit for a period of time? Would save me from adding all checks manually to see if amounts match; Inventory: To adjust current inventory items, it seems I need to do it item by item... they have a "mass edit", but I have never figured out how to get it to work for me and I HAVE contacted support about this issue, the back and forth chat is exhausting and sometimes you need to step away from the computer for a reason and the chat ends. Pricing on Service items: There should be a button to allow the pricing to show in the Appt and/or confirmation emails, if I want the price to show, I have to make it part of the Service title, thus when my prices change, I have to change each of those titles manually. I have clients who like to prewrite checks and they need to easily know the price ahead of time.
Reasons for Choosing Vagaro
Booker was great for the individual or small business when they first came on the scene, now their minimum price (with fantastic features, online booking/sales whether you want them or not) is $129/month, that is ridiculous for one person to pay and they didn't want to work with me even though I'd been with them for over 10 years (when it was $25/month for an individual to have all of those things). I understand inflation, but clearly they only wanted to work with larger accounts and that is their business decision to make.
Reasons for Switching to Vagaro
Inventory management was the big reason, I don't believe either of the above had them at the time....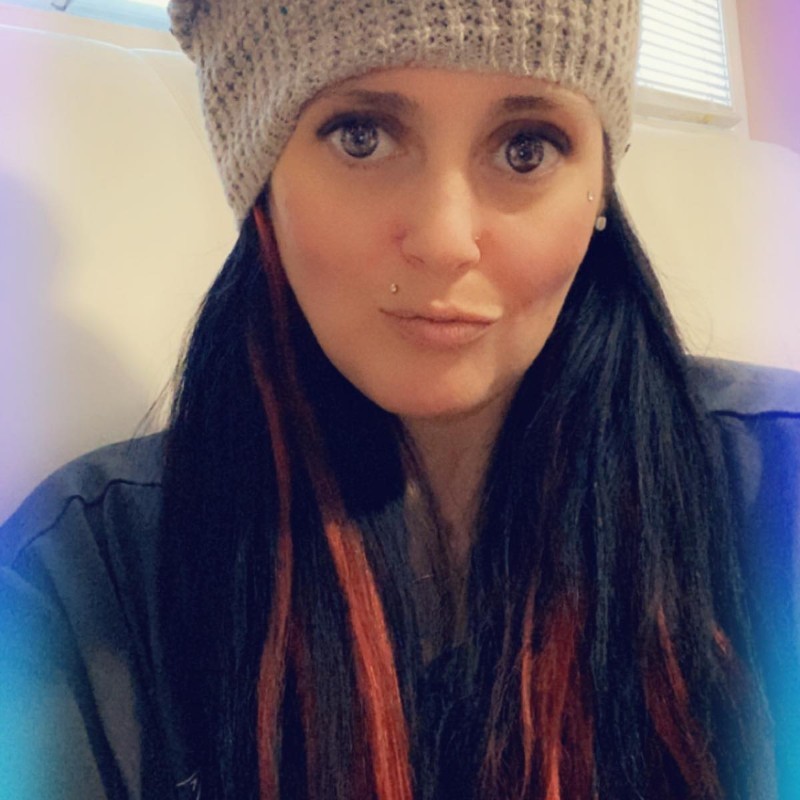 Industry: Cosmetics
Company size: Self Employed
Used

Daily

for

1-5 months

Review Source
---
LOVE this program is GREAT & Easy for beginners to use!
Love it?
Pros
I absolutely love this program. I was using paper calendar and paper files. I am SO happy I could help planet earth and take away my old school filing system and replace with an online. It was so simple to set up. So it's a great program for beginners. I love the points system and the fact you can add products as I just don't provide services - I also sell products. Customer service is always available for help also!
Cons
Ummmm…can't think of anything I don't like. Maybe to make your work hours easier to use. Like I have another part time job and when I switch my hours online it copies it as the business hours of the business which I do not like. I wanna keep it open 8-4pm but say I work 12-3 I don't want it to switch it online to that. Do you know what I mean? I just want it to look like I'm booked.
Reasons for Switching to Vagaro
The free debit card machine to be honest! and come to find the software is better also! (Booking system)
Response from

Vagaro

Hello Kristin. We're glad to hear your feedback. You can read about how to set your business hours here: https://support.vagaro.com/hc/en-us/articles/4405450496923

Replied 26/7/2022
Industry: Health, Wellness & Fitness
Company size: Self Employed
Used

Daily

for

2+ years

Review Source
---
Over the past four years, Vagaro has been a huge help for me!
I have never had any problems in communications with Vagaro. They have always sent advance notice when they will not be in the office. Customer service has been excellent with rapid response any time that I have needed them. This is an excellent software to use for someone like myself, who is busy and running the business on my own.
Pros
Vagaro is an excellent, simple, moderate-budget scheduling tool. There are add-on options that can improve your reach and your marketing, depending upon how much you need. They have improved their scheduling capabilities for fitness studio owners/administrators. As for set-up, on-ramping is simple and does not require long hours of education.
Cons
I have had a lot of trouble getting the clients to use the software on their end. They haven't found it too user-friendly, but I do work with an older generation. I get about 50% compliance with account and scheduling tasks. It would be so helpful if a video were developed so they can easily set up on their own.
Reasons for Choosing Vagaro
MindBody was getting outrageously expensive. And they had WAY too many features that I was not interested in using. It got very complicated, very quickly.
Reasons for Switching to Vagaro
Vagaro had simplicity and pricing for a business owner that was trying to simplify her tasks and shrink her business at the same time.
Industry: Health, Wellness & Fitness
Company size: Self Employed
Used

Daily

for

2+ years

Review Source
---
Helps me operate my business seamlessly
I switched over to Vagaro from MindBody Software and I am super glad I did. I have just about everything I need in one place that allows me to run my business seamlessly.
Pros
I like that this software is a one stop shop for me. I can schedule appointments, offer online booking and gift certificates and use it as my point of sale system. I am able to email and text my customers reminders, note and even send out emails with promotions and newsletters.
Cons
It would be really great to be able to customize the reminder and confirmation reminder emails. As well as be able to have a text number attached to my account that a client can text back. Many clients text back the confirmation email and they are confused when we don't get their message.
Response from

Vagaro

Hello Sosanna. We're happy to hear about your experience. You can customize the appointment email by following the steps in this article: https://support.vagaro.com/hc/en-us/articles/360007892554. For the text messaging, I would recommend submitting that as a feature request by following the steps in this article: https://support.vagaro.com/hc/en-us/articles/360021060374. Thanks for sharing your feedback.

Replied 26/7/2022
Industry: Alternative Medicine
Company size: 11–50 Employees
Used

Daily

for

1+ year

Review Source
---
Wanted to love this but they are going the wrong direction
I liked it but it limited our growth so we had to switch. If it had just have been me as a solo act I would have stayed.
Pros
Is a great drop-and-drag experience. Clients liked it. Integrated soap notes. Built like an app so works really well on a phone or tab. Decent help desk. Simple setup.
Cons
HATE so much about it and it is confusing as I think it is built better than most for basic features. Will not integrate with ANYTHING. NO Api or zaps. Terrible reporting. No liability reports, sales tax reports, or cash register reports. Let's clients delete their profiles without telling you which is a problem for record preservation for health care. Shares client info. Ie if you have been to a place that uses vagaro you will show up in EVERY vagaro uses the system. They want to be a Groupon kind of thing so all of their marketing is tied to vagaro marketing on their 'shared' platform of all other businesses that use vagaro and it is terrible and does not work but you cannot use anything else because they are committed to trying to make their weird Groupon thing work. You cannot save your promo codes when booking unless you pay in advance. One year into using it they re-branded as the 'number one booking AND REVIEW software'...oh by the way, your forced to use their internal review platform. You cannot shut it off, so all the reviews that would go to google, go to promoting vagaro traffic instead. These are published on the web and bring vagaro up in search....but are not as good for you as a google or yelp review. ie, they hijack your seo so if your competitor is getting good reviews on google and you are not, your competitor wins.
Response from

Vagaro

Hello. Thank you for your feedback as we take all customer reviews seriously. We sincerely apologize for your service experience and have provided this information to our development team for further review. If you would like to provide additional context, we would welcome an email at [email protected]

Replied 6/7/2022
Industry: Professional Training & Coaching
Company size: Self Employed
Used

Daily

for

1+ year

Review Source
---
Best Value For Real
Pros
Auto drafting, session tracking, point of sale of services and products ease of use and modification of sale and scheduling formats.
Cons
Honestly the only thing is waiting for deposits. 24 turn around would be great vs waiting for specific business days. This hasn't been an issue at all just a preference
Reasons for Choosing Vagaro
overpriced because of reputation only. I used them for year when all of a sudden they got rid of all their starter programs for less then 125 plus they didnt offer to grandfather prior customer that had been loyal for years before they nearly doubled their prices.
Reasons for Switching to Vagaro
Customer service, development of POS took what felt like forever while being billed for a system that wasn't completely available for use.
Industry: Health, Wellness & Fitness
Company size: 11–50 Employees
Used

Daily

for

2+ years

Review Source
---
After 7 years with another booking software, we switched to Vagaro in 2019 and have been very...
We really like Vagaro. We have improved/streamlined our online booking thanks to it.
Pros
The interface is easy to navigate and is much more client-user friendly than other booking software. And Daily Deals are great!
Cons
Vagaro still doesn't have a lot of little features/extensions that would make doing business even easier, but they keep adding new things, which is helpful.
Reasons for Choosing Vagaro
Booker's interface was very rudimentary. The site was regularly down for maintenance, making it difficult to schedule or check out clients standing in front of us! And the cost kept going up for no additional features or services.
Reasons for Switching to Vagaro
Vagaro had better features.
Industry: Retail
Company size: 2–10 Employees
Used

Daily

for

1+ year

Review Source
---
Do Not Purchase Vagaro Pay Desk
It's sad because I do love Vagaros booking system but unfortunately I was threatened my account will close as soon as I dispute this with my credit card.
Pros
I like the booking system and app it worked great for my salon
Cons
[SENSITIVE CONTENT] I had received my package containing a pay desk system a scanner and a EMV reader from Vagaro.
this whole system which cost me $1270.72 Canadian dollars after tax.
I had called the Vagaro sales team to ask specific questions about the system before purchasing. I purchased the system [SENSITIVE CONTENT]so I either called that day or the day before.
I called to make sure that this system was not just a booking tool to run Vagaro and asked if I can run my whole business from it like a tablet could. I used a specific example asking if I could run Spotify from it. The salesman assured me that I could in fact do all of this and never once indicated that the system only supports certain apps.
I stated that I was falsely sold an item that does not operate in the way I was informed it would and would like to return this item and receive a refund. I was told I could not return this item and that Vagaro does not take any returns, I asked to speak with a manager and was told I could not. I have called back 2x since and both times left with no response to why I can't be refunded other then I signed and acknowledged the refund policy. I had said I was aware of the refund policy but again I signed it with the intention that I was being sold something completely different therefore having no need to return it.
Response from

Vagaro

When purchasing hardware we make our policy very clear that we do not offer returns or refunds. We do, however, offer a one-year warranty for all of our hardware products. We are happy to troubleshoot, answer questions, and help educate you on our products. The Pay Desk does come with Google Chrome web browser, which allows you to navigate to Spotify.com. Our support team is available 24/7, so if you have further questions on how to use your Pay Desk please reach out, we are happy to help.

Replied 27/10/2022
Used

Daily

for

1-5 months

Review Source
---
So far the customer support has been great, and I love they have classes each Monday.
Pros
One vary cool thing about Vagaro is when you sign up as a single business owner or someone with a whole team, the encouraging words "You got this!" Made me smile. I knew this system would be a good fit if it could encourage me along the way to growing my business! What other company does that? The price seems vary reasonable and I love how my clients will get text reminders automatically after booking an appointment with me. Its so important these days as we can get so busy and forget an important appointment. Vagaro Pro seems to be vary user friendly and will be painless to train others to use. I have only been using Vagaro for a few weeks now for the free trial and I love the ease of navigation this program offers. I have used other computer systems and for the price I feel I will be getting quality for the investment. I have called tech support twice now and each time I have called with a question it seems as though the tech support team member was truly happy to help me. I also love how they offer classes weekly. This will be a great way to help me to continue to learn and train my staff. I have been in transition moving my business and location. The option to transfer all my client data from a spread sheet or my cell pone has been so helpful and a time saver. I feared I was going to have to enter each client one by one, but the import option made it so easy and only took a few minutes to do. I will be telling other business owners about this booking system. Its great!
Cons
One thing if find frustrating with most electronics is that the options change with different devices. The same is true with booking stytems. I was able to down load the Vagaro app for my cell phone, but not my desk top. It would be nice not to have to log on each time on my desk top, and just rather click an icon and my books open for me like it does on my cell phone. I would also like the open to test trial the Vagaro credit card services, but that is not included in the trial. One things I found challenging is customizing my service menu. Vagaro has so many services already input in the statement I have had to go through and delete many services I do not offer as well and filtering through the descriptions of each service I do want to keep. It would make it more simple to keep the service menu empty so the business owner can customize without having to delete and edit prices for services they want. Though, may be helpful to someone brand new to the industry. I also do not care for my clients to have access to online booking. I would rather be in charge when a guest needs a reservation so we give proper timing for each individual service. The only valuable thing for online booking would be for more guest control. I do not want to that up or maybe the idea is just too new for me. Also, you don't know is booking. Everything is so electronic these days. I would rather talk to a real person about my reservation then just book online, thinking costumer service communication.
Industry: Health, Wellness & Fitness
Company size: 2–10 Employees
Used

Daily

for

1-5 months

Review Source
---
Vagaro has been in business 9 years?!
Even though Vagaro is an improvement in a lot of ways compared to what we had, I wouldn't recommend it to another salt therapy spa. You say you are a salon and spa software. We operate a lot like a massage spa does, but your software does not function well for our needs.
Please make the following changes:
Allow for relationships between members
Allow for a membership to be shared with others, where on person pays for it
Allow employees who use the Vagaro system to also use the same email to be a client somewhere else.
Allow recurring scheduling for classes to be unlimited
Allow the business owner/manager to make the decision of what Vagaro permissions they give to their
employees
Make merging profiles easy
Keep duplicate profiles from happening for no reason
Pros
I own a salt therapy spa. The color coded calendar is really nice. It is easy to book clients into classes and appointments. Checking clients out is not perfect, but ok most of the time).
I will put the rest of my complaints here, since it limits characters in the Cons. Clients cannot use the same email if they have used another Vagaro merchant. Families also can't use the same email on different profiles.
We have a client who has been with us for over a year. She recently went to work for a massage therapist who uses Vagaro. Now, we are locked out of her account and cannot even change to a different email she gave us. The answer from Vagaro was to have her use our work computer to sign into her employee Vagaro account and make changes on our system. When I told tech support that is unprofessional and ridiculous to have my clients making changes to their account on our system, I was told that's not unprofessional at all. Uhm! Yes it is. I asked to speak to a Vagaro manager, was told they don't work on the weekends and that I couldn't leave a message to get a call back. I was told I would be responsible for calling back myself.
I am also not happy that I cannot give permissions to my employees that I need them to have. I need them to be able to upload excel sheets for certain things. That is only a manager permission. What's going to happen when I open other locations? I pay employees to get things off my plate so I can run my business.
Cons
I don't think this system is good for a business with several employees.
I do not like that we can not make family relationships. We sell family memberships and need for one person (usually the parent) to sign everyone out under the one membership. However, the way it is set up, we check the parent out and the have to comp the kids. That makes it look like we do a lot of comping of sessions. It makes me wonder how a fitness facility using Vagaro does their family memberships?
Scheduling a client for a recurring class is also not very friendly. You can only schedule them for 20 classes and no more. I have clients that come 3 times a week faithfully. There is no way for a reminder to add them back in. However, you can book recurring appointments forever. It should be consistent for classes as well.
We have had trouble with client profiles duplicating themselves. We can't figure out why that happens. Then, merging the clients is a problem. Half the time we try to do that, it doesn't let us, because it says they are the same person.....very confusing and difficult to deal with.
I'm not totally happen with the merchant processing. On more than one occasion, we've had clients try to pay for services or retail with a gift card they got. When we try to use it, it won't process. The answer that we got from Vagaro is that about 50% of the time, the merchant bank doesn't allow certain gift cards to be used. As a small business owner, that is very embarrassing.
Industry: Health, Wellness & Fitness
Company size: Self Employed
Used

Daily

for

1-5 months

Review Source
---
Okay, but only because the competition is more terrible.
Customer service can be spotty. Their support site is reasonable for the basic cases but is severely lacking in the actual nitty gritty of running the operations-- for example issuing refunds and voiding transacions is non-intuitive. Support team ignored my request for a demo. Support team dropped entirely off of my live chat and after ignoring half of my questions, and when they were responsive didn't actually address my full question. Their 30 day trial is a bait and switch since you can't actually test or try the billing flow from the customer's prospective without paying for the first month. I wouldn't go as far as to say that they are scammy but it certainly does not leave a good impression.
Their software is feels designed for salons with a minimal attempt to hamstring it into a fitness scenarios. It can work ok for a sole proprietor in this sense but for anyone who is running a gym with more than one instructor you're stuck between a reasonably good looking piece of software lacking in many features for a reasonable(ish) price and other dated alternatives which checks for more boxes but comes with it's own baggage.
It pains me to says that I'm with this company despite all of their shortcomings. Interactions with support can be pleasant punctuated by frustration. Fairly basic things which are missing is, again frustrating. Choosing Vagaro over the competition is like choosing Comcast because the only other option is get dial up.
Pros
Vagaro is bette price than competitors and has a pretty up to date UI. It makes online reservation reasonably which is a must when trying to attract millennials. It tries to bring everything in house which could create opportunities for tighter integration. There is some hope that the software will improve as there is a lot of low hanging fruit and their CEO/Head of product has a clear strategy on how to take on the market. Support can be pleasant and responsive if you encounter the right staff. They have a lot of advanced features (though they are missing a lot of polish an finesse-- see below)
Cons
Some of the ui is non intuitive but with creative searching of the support site you can find the answer. It's better if you can get someone to handhold you through the process--- and that's a big if. Software is missing some pretty basic features:
1/ Unable to link directly to a service provider, class, workshop, package, etc. It makes it very difficult to promote these things via ads or social media
2/ E-mails lack calendar reminder attachment for people to add to their calendar
3/ Lack of a list for classes/workshops. Older populations have difficulty finding or seeing the search bar for the classes.
4/ Lacking HIPAA support despite having SOAP note support
5/ Inability to customize new client email, appointment reminders etc.
6/ Inability to run new client discounts.
7/ Inability to actually see how the customers will actually interact with the platform as documentation / demo is woefully inadequate.
8/ Workshops feature is pretty haphazardly put together. It's just a class that runs over a series of dates. No options for early bird pricing. No options for custom dates. You're better off handling workshops through eventbrite or eventbee.
9/ Inability to provide detailed feed back such as this. I'm a customer who's paying _despite_ their shortcomings. I may have even conducted more user testing on Vagaro than the employees. They seem content in having their dirty laundry aired in a public medium.