About Jibble
The 100% free time tracking software, used by thousands around the world including Tesla, Pizza Hut, Hyundai, the UK'S National Health Service, and Skanska. It's free for unlimited users. Instant facial recognition and GPS allow for accurate attendance. Simplify your payroll with automated timesheets. Clock in from the mobile app, a shared tablet, web, Slack or MS Teams. Made for all industries, such as construction, F&B, retail, field services, manufacturing, healthcare, education, and startups.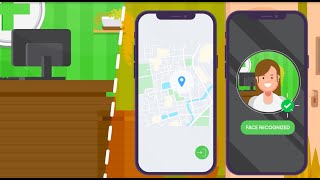 Jibble has a free version and offers a free trial.
Industry: Mechanical or Industrial Engineering
Company size: 11-50 Employees
Used

Daily

for

2+ years

Review Source
---
Transformed the way we run our business
As previously stated no issues so far and makes life a lot more simpler
Pros
Accessibility, Ease of use, traceability and reports just to name a few
Cons
Honestly cannot say that there was anything that I disliked, however if you could integrate with IoT devices to automate the process.
Reasons for Choosing Jibble
Jobber is our main CRM but was not as advanced as Jibble i.e. Geolocation
Reasons for Switching to Jibble
Jibble seems easier to use and better rteviews
Response from

Jibble

Thanks for the 5 stars, Sammad!
have

Integration to IoT devices sounds cool but at the moment, we don't have that as a priority.

Again, thanks for letting us know how much Jibble has transformed the way you run your business.

- Jibble Team

Replied 14/8/2019
Industry: Management Consulting
Company size: 51-200 Employees
Used

Daily

for

1+ year

Review Source
---
Review for Buddle
Overall, Jibble is a product that we'll continue to use.
Pros
Jibble is new when we signed up but it seemed like they were serious about listening to what we need as a business, adding features, making changes etc. There are still opportunities but the pricing is reasonable for what it does for us. Ex. We'd like to integrate Jibble with Xero, looks like there's a few extra steps for us to make that happen.
Cons
Glitches in a new software is to be expected, there a few with Jibble. Some gets resolved quickly, some needs a few follow up.
Reasons for Choosing Jibble
Price and functionality
Reasons for Switching to Jibble
Same features, better pricing and good support during onboarding and after sales.
Response from

Jibble

Kristine, thanks for your feedback. We are always working hard to improve Jibble and make it completely glitches free.

Replied 22/9/2022
Industry: Nonprofit Organisation Management
Company size: 2-10 Employees
Used

Weekly

for

1+ year

Review Source
---
Need an attendance and time tracker for a small team? Look no further!
It used to be hard to keep track of where our team was spending the most time. What were our most productive timeframes? What was taking up too much time with very little ROI? I love that Jibble allows us to be able to clock in for specific projects or tasks. It was like saying goodbye to time wasted!
Pros
I love that Jibble can easily be integrated with our team's communication platform, Slack, so we can clock in remotely and on mobile. Talk about working from anywhere and everywhere, productively!
Cons
I don't think it's user-friendly for those who don't come from a tech background or are used to positions where you have multiple systems to keep track of daily.
Response from

Jibble

Hi Cydney,

Thanks for your honest feedback. I was thrilled to read that Jibble adds significant value to your team's productivity!

At the same time I understand your concerns on usability which is something high on our improvements list :).

I'm curious as to why you rated our support & overall quality a bit lower though, is there anything specific you believe we can improve on?

Replied 29/5/2019
Industry: Marketing & Advertising
Company size: 11-50 Employees
Used

Daily

for

1+ year

Review Source
---
Most affordable and user friendly Attendance tracking software
loved the product
Pros
Free to start, easy to implement & integration with slack
Cons
Leave management & payroll isnt available and should have the option to generate salary slip. can do some more work on employee database management
Reasons for Switching to Jibble
Free to start, Affordable and user friendly The best app for time tracking for small & medium size businesses
Response from

Jibble

Surya, thank you for raising this concern, I have forwarded it to the production team and is currently under investigation. Thanks!

Replied 20/8/2022
Industry: Information Technology & Services
Company size: 2-10 Employees
Used

Daily

for

1-5 months

Review Source
---
Easy to use
Pros
My team was looking for a time tracking tool, but was hesitant to have to implement a stand-alone software. Jibble works perfectly smoothly on Slack with simple features and intuitive UI/UX.
I had to contact customer support once and the support I got was amazing.
Cons
It would be convenient to be able to edit time entries on Slack
Reasons for Switching to Jibble
It offered simple features and intuitive interface, and was overall easy to use for all employees and management.
Response from

Jibble

Hi Hannah, thanks for your feedback. Your suggestion was sent to the product team and is currently under consideration.

Please keep an eye on our updates by checking the product board portal here:

https://portal.productboard.com/bnmvbg5dyjzcrr6kz2pr118x/tabs/3-launched

Replied 22/9/2022