About Guusto
Guusto makes it easy for HR Leaders at companies with 200+ employees to consistently reward great work and shape amazing culture. Now the #1 HIGHEST RATED recognition platform on G2! Start with a FREE ACCOUNT and being sending rewards in minutes, not months! Then scale your program to empower managers with budgets to send rewards in real-time. NO POINTS that lack transparency, value and impact. No minimums, markups or hidden fees, and full credit back on unclaimed rewards. FLEXIBLE REDEMPTION so people choose something they actually want, and one day of clean water donated with every gift sent makes a positive SOCIAL IMPACT.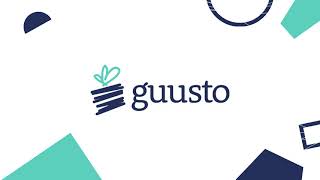 Guusto has a free version and offers a free trial.
Industry: Information Technology & Services
Company size: 501-1,000 Employees
Used

Daily

for

2+ years

Review Source
---
Incentives Made Easy
The backed offers reports that makes keeping track of taxable commission for employees, all the tracking is done for you automatically. Can't go wrong there. The best part though, is probably how it works with our incentive structure. Before Guusto, we had actual physical gift cards, and the type of card would rotate week over week. With Guusto, its up to the user where they'd like to spend their money. Tracking gift cards we give employees as incentive has never been easier thanks to Guusto.
Pros
Guusto has radically improved how MSi - OBTM incentives operate. The options available to our employees are always growing and the APP makes for redeeming those rewards in store a breeze. On the backed, Guusto's solution to reporting has made keeping track of funds extremely easy and the customer service is great! If you ever have a problem customer service is there to help you right away. It has a very personal feeling when you are interacting with their support team.
Cons
Honestly I can't think of something I'd say I dislike, any issues I have come down to using Internet Explorer. Those issues are still very minor and rare! Guusto is an extremely flexible service and I'm sure that if I wasn't using Internet Explorer the few bugs I've encountered wouldn't be there.
Industry: Health, Wellness & Fitness
Company size: 501-1,000 Employees
Used

Monthly

for

1+ year

Review Source
---
Highly recommend for employee recognition
Pros
As a user of Guusto, I can say it's a superior way for employees to be recognized, much better than the methods my employer did in the past. A great list of vendors allows anybody to choose a company they really like to get a gift card to. My fellow employees all agree that Guusto is the most exciting form of employee recognition we've ever had - it adds fun and excitement to our day when we are rewarded or recognized with a Guusto card!
Cons
There are no negatives I can think of, the website is easy to use and redemption works smoothly.
Industry: Mechanical or Industrial Engineering
Company size: 1,001-5,000 Employees
Used

Monthly

for

1-5 months

Review Source
---
Software is obsolete
I don't recommend.
Pros
Nothing.. horrible experience. I tried to buy one gift card when I needed and the system was down.
Cons
If the platform is not working you will be loosing your time.
Industry: Real Estate
Company size: 1,001-5,000 Employees
Used

Weekly

for

1+ year

Review Source
---
Greater work experience thanks to the award system.
My general experience with Guusto has been really good, I was able to quickly adapt to the platform thanks to the free trial that I was able to enjoy for a week, I was able to adapt to the platform and understand exactly how I should carry out the process of sending awards and gift cards. I'm satisfied with the general functionality of this platform, as I mentioned beofre, a few features still need to be added, such as the awards status check system, but the rest of the platform works great, I love being able to send awards to my employees without any limit. I must emphasize that this platform has allowed our employees without any limit. I must emphasize that this platform has allowed our employees to be more enthusiastic about fulfilling their tasks, since they work harder to obtain awards from us, without a doubt this platform has been perfect for my company and to obtain greater work performance.
Pros
One of the main things that I like about Guusto is the wide variety of awards that exist, I can send gift cards to my employees, cash prizes or a check as thanks for the work days. I also like the Leaderboard system that it has, it allows me to know exactly which employee has had the best work performance, and in this way I can make the corresponding awards, it is quite easy. Finally, I must mention that I love Guusto's free trial, I used it for about 1 week before buying a paid plan, this free trial was complete, it allowed me to send unlimited rewards to my employees and it helped me understand how the platform works.
Cons
One of the things that should be improved is that a monitoring system has to be added which allows to know the status of the award sent. On several occasions I have sent awards to my employees but I cannot know exactly when they open that award or if it is still waiting to be opened, I would love there to be a system that allows me to see if the employee has already exchanged an award, to send him some reminder. I would also like to see more variety in the recognition plaques, currently I can send plaques with personalized designs to our employees to reward them for their work, however, there is very little variety of designs.
Industry: Insurance
Company size: 10,000+ Employees
Used

Daily

for

Free Trial

Review Source
---
Great tool for performance recognition
Pros
Easy to use, creates a great space recognize to at all levels
Cons
I don't have anything negative to say. The platform is easy to use and looks great!