About AccountEdge
AccountEdge's banking tools allow users to send and receive money, prepare bank deposits and electronic payments, print checks and reconcile accounts. The system's purchase order feature allows users create and track purchase orders and bills.
What is AccountEdge?
AccountEdge is an accounting and management solution that helps users create and track sales and purchases, run payroll, track and build inventory, bill for time and manage contacts. Key features of AccountEdge include invoicing and quotes, banking, purchase orders, time billing, payroll, inventory and e-commerce.
How do you use AccountEdge?
AccountEdge is an on-premise solution that can be connected to the cloud to store data and perform key accounting functions remotely. Users can create finance profiles through the banking tools, which allow users to send and receive money, prepare bank deposits and electronic payments, print checks and reconcile accounts.
Who uses AccountEdge?
AccountEdge is suitable for small businesses in any industry in need of accounting management software.
How much does AccountEdge cost?
AccountEdge provides two pricing plans for AccountEdge Basic and AccountEdge Pro. The Basic plan begins at $149 as a one time fee while the Pro plan begins at $499 as a one time fee with additional licenses and add ons available for purchase.
Does AccountEdge have an app?
AccountEdge does not provide an app.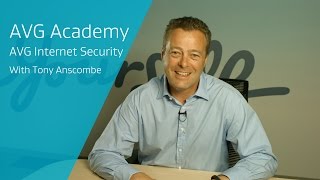 AccountEdge does not have a free version but does offer a free trial. AccountEdge paid version starts at US$499.00/one-time.
Starting Price:
US$499.00/one-time
Alternatives to AccountEdge
Industry: Marketing & Advertising
Company size: 2–10 Employees
Used

Daily

for

2+ years

Review Source
---
Always Improving
Been using AccountEdge Pro for 12 years and I'm completely satisfied with this product.
Pros
Works great for us Mac users and the features improve with every upgrade.
Cons
Have to customize forms with every upgrade.
Response from

Priority Software US

Hi Gary,

Very happy to hear that AccountEdge is working well for your business.

We do offer an upgrade tool for your Customized Forms so you don't need to recreate them when you get a new version.

Here is a link to the support article to walk you through the process the next time you upgrade: http://support.accountedge.com/kb/upgrading/upgrading-company-file#FORMS2012

- AccountEdge Customer Care Team

Replied 11/9/2018
Industry: Real Estate
Company size: 2–10 Employees
Used

Daily

for

2+ years

Review Source
---
Good product if you have accounting background
I really want to like this software more but their lack of development in several areas make that difficult. In many ways it is much better and more secure than Quickbooks so if that is the target product you are researching then this might be a good alternative for you and your business. As you should with any software like this do your research and plan out what your needs are and how you plan to use it to make sure this is the right thing for you.
Pros
Overall AccountEdge is a pretty straightforward product with regards to accounting. Its major strengths are budgeting and the input of that data, financial reporting (monthly books) and accounts payable.
Cons
There are some bigger issues that I am not a fan of with AccountEdge and in my 26 plus years of doing accounting I can say there are some poorer products but there are a lot of much better ones as well. Accounts receivable and the vendor/customer input needs some serious updating. We recently did an import of our data from the old owners to the new owners and it took the developers some serious time to get that figured our and fixed even after we were told it was not that difficult of a process by support. There is not mass way to remove and customer/vendor profiles. The billing system, if you want to give your customers the ability to be sent their month invoices and make payments, actually resides in another product, Account Edge Connect not in the base Account Edge. With that being said they only talk to each other with a manual "sync" each time you want them to update the other. There is no way to export data to a banking website for things like Bank of America's positive pay. So ACH's are a very manual process. If it was 10 years ago I could see why this wouldn't be a feature but its 2021 folks and this should be able to be done at this point. Especially with how virtual we all have to be nowadays. Support is hit or miss. There are a few really awesome folks and then again not so much. They offer no after hours support so you better only have an issue between 9am-5pm eastern time, otherwise you are stuck.
Industry: Music
Company size: 2–10 Employees
Used

Daily

for

2+ years

Review Source
---
Don't use for more than one year
Sadly, we started with the precursor and now, unless we want to redo our entire bookkeeping, inventory, customer list, and vendor list, we're stuck with this software.
Pros
I'm stuck with it. We started with a much earlier version.
Cons
Trying to find prior years' transactions is costly and a huge pain.
Response from

Priority Software US

Good Afternoon,

I'm sorry to hear that you are having trouble with access historical transactions. Depending on how far back you are looking, you may need to open a back up of historical file to see certain details.

We would be happy to help you if you are having trouble getting to your information. You can reach out to our NJ based Technical Support team for free at accountedge.com/help.

Thank You

- AccountEdge Customer Care

Replied 13/9/2018
Industry: Printing
Company size: 2–10 Employees
Used

Daily

for

2+ years

Review Source
---
CPA is Baffled.
The invoicing functions work well, creating and sending pdf invoices via Outlook. Creating custom forms such as checks, invoices, statements is easy; I color-code them so customers can easily distinguish an INVOICE (red) from a RECEIPT (green) and so on. Most of the reports work, but I need to upload many to Excel to manipulate the data (to report retained earnings, for example). There is no option to strip the "pretty" formatting on BalSh or Income reports, so to make them functional you need to remove all that formatting (extra blank lines, merged cells, extra blank columns, multiple font colors, shading). This is annoying and unavoidable as far as I can tell. Their "Knowledge Base" and other support, including videos, is just sad. The live customer support when I first subscribed had a complete lack of understanding of accounting. A recent bug required me to send my entire file (a zipped backup) and take a week off while they repaired it and send back a "FIXED" copy. They didn't charge me, but I had to give employees pay advances and pre-pay bills to completely quit bookkeeping for a week. New ownership based in Israel may have improved customer service but I can't verify. There are payroll reports that accurately calc. 941s and W-2s and others but you have to use the numbers to complete the IRS forms online unless you want to buy the reporting program separately. I find the non-submittable reports work fine for doing the online forms and printing for my files.
Pros
After three years I'm comfortable with the daily use of AccountEdge. I used my failing Peachtree to calculate payroll for the first year and entered the numbers manually. Now I use the payroll subscription, which is not as flexible as I would like but it works. (I don't need the uploaded rates and could easily enter them manually.) I emailed a note about my frustration with manually calculating different matching and withholding SIMPLE rates for different employees and the answer completely solved the problem--the program now issues perfect paychecks and tax reports. This was one of two customer service experiences that were positive
Cons
My CPA finds it incomprehensible. As a corporation we carry profits and losses forward as retained earnings and are not required by law to distribute profits as dividends. AccountEdge does not allow me (or my CPA using his copy) to make the year-end adjustment to Retained Earnings reports so we can't know where we stand. I want to retire and sell or hand off the business but can't produce accurate reports via AccountEdge.
Also I detest the automatic numbering feature for payments (it's great for invoicing) and wish that could be optionally turned off. I pay at least half our bills online and record the confirmation number in the check number space, which is especially handy for reconciling half a dozen monthly federal and state tax payments to my bank--and to verify that I sent the payments! A great many confirmation numbers (IRS, Colorado payroll, unemployment, credit cards, FedEx, Comcast) exceed the maximum 8 digits allowed for check numbers. (I can enter the full numbers in the memo space.) It is obvious to me that the program had its origins in Apple/Mac as it has automatic functions that actually hamper accounting. It doesn't integrate with our estimating software as does QuickBooks so I may end up just using it for payroll (to avoid that Quick Books cost).
Industry: Construction
Company size: 2–10 Employees
Used

Daily

for

2+ years

Review Source
---
my program
it's great for custom reports, breaking down expenses for each job, setting up vendors and customers with custom pricing, discounts, shipping, and tax information as well as detailed contact information.
Pros
It is very easy to set up your company. It is very easy to navigate through the program. It has all the features that the big name overpriced software companies have and more. It works great for our air conditioning company with accounting that can be broken down by jobs. The payroll service is very easy to use and they keep it updated all the time. I think I have only called customer support 2 times and both times they had my questions answered right then. I would recommend this software to anyone needing to breakdown your accounting for custom reports, job tracking, employee handling.
Cons
The one pet peeve I have is that most of the payroll reports don't have totals you have to export them to excel and reconfigure them to get your totals or total everything by hand. Some of the reports they way they are laid out make it very hard to reconfigure them in excel. It doesn't let you access history more than two years so you have to look up on your back ups if you need to find something older.