About RetailEdge
RetailEdge is an on-premise, retail POS solution designed for small and midsize businesses. It offers mobile POS, multi-location support, website integration, credit card processing and gift card management functionalities within a suite. It runs on both Windows operating systems. RetaiEdge offers integration with e-commerce solutions such as Shopify and Modern Retail, so users can synchronize data between RetailEdge and their e-commerce solutions, giving them an accurate view of inventory stock and sales data. RetailEdge offers multi-location retail, which allows users to manage customer data, inventory and transactions across different stores in one system. The solution also offers gift card management, which allows users to issue and redeem gift cards to customers. RetailEdge offers loyalty program management, which allows users to roll out rewards programs targeted at customer retention. The solution also features a loyalty reward filter, which allows users to create rules for gift card redemption such as maximum allowed discount percentage, promotion codes and types of payments.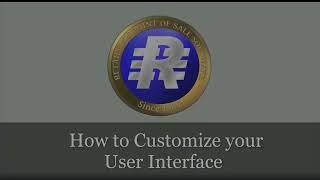 RetailEdge does not have a free version but does offer a free trial. RetailEdge paid version starts at US$495.00/one-time.
Starting Price:
US$495.00/one-time
Alternatives to RetailEdge
Industry: Retail
Used

Daily

for

2+ years

Review Source
---
Started RetailEdge in 2013 . Quickly proved to be faster, easier & 1/5 the cost of POS used...
Saves money, makes money, saves time analyzing and ordering products.
Pros
Pre-made Reports export to excel with 1 click. The customer loyalty program alone is worth the price of the program. The stand alone laptop workstations let me work anywhere. The support is personable, quick and detailed.
Cons
Some of the reports I use the most require extra steps to create. There is a nice feature which gives you extra "custom" database fields for inventory and customers - but you cannot change the generic labels - which makes it hard to keep consistent across multiple users.
Industry: Retail
Company size: 2–10 Employees
Used

Daily

for

1+ year

Review Source
---
Retail Edge is great for my business!
[SENSITIVE CONTENT HIDDEN] was great helping set up the software, training me on how to enter inventory and use it for everyday use. [SENSITIVE CONTENT HIDDEN] was also great along the way answering all my questions and helped us order our gift cards, which we love! The technical support team has been amazing and is always eager to help! They even find problems before you do. Everyone I have come in contact with has been friendly and helpful. I can't say enough great things about this software and how amazing it has been for my retail store. I implemented Retail Edge from day 1 and I am so happy I did! Especially with the pandemic. If I did not have the seamless integrated with Shopify, I can't say I would still be open today. That really saved me and kept customers thinking about my store! I can't say enough good things about Retail Edge!!
Pros
Retail Edge is so easy to use! The checkout process is straightforward and hard to make a mistake. The integration with Shopify is great for my business because I have the same inventory instore and online. The reporting is amazing to help analyze my business. The gift cards Retail Edge offers are nice to offer to customers and easy to use when checking out. The purchase order section is great for retail because you can easily see what hasn't come in and what you should cancel. I also like that the Retail Edge team is constantly updating the software and staying up to date so you don't have to. I have used most features that Retail Edge offers and I love most of them!
Cons
I love so much about this software but if I had to change anything it would be to make the security feature easier to use. I want to be able to lock the sales manager so employees can not see how much money is made, which you can do, but every time I lock it, I mess something else up. Also, one thing I have run into with the online integration is when people buy gift cards in store and want to use them online and vice versa. If there was some way to make gift cards able to use both instore and online, that would be awesome! So, just making those things easier would be so helpful and make this software perfect for my business!
Reasons for Switching to RetailEdge
Retail Edge had the best options for my business, at the best prices. When shopping around, I constantly came back to Retail Edge and ultimately realized it was the best. The integrated with Shopify was a huge draw for me because I need both instore and online, and I did not want to have two separate inventories. I talked to other retail store owners that had Retail Edge and heard great things from them so that drew me in as well. Ultimately, Retail Edge had a great software, at a great price, with the features I needed most for my business. It was an easy choice!!
Industry: Hospital & Health Care
Company size: 1,001–5,000 Employees
Used

Daily

for

2+ years

Review Source
---
Retail Edge User
I have used Retail Edge for more than 17 years. It has served us well. I would recommend RetailEdge.
Pros
It is user friendly. It is easy enough for all my staff to use.
Cons
When an update is required, I need to call on IT to help me because I don't have admin rights. I understand the need for this. It just requires me to call on help and not be able to do it myself. Not a complaint, just a reality.
Response from

High Meadow Business Solutions

Hi Connie,
While we understand that must be frustrating, we want to clarify that Admin rights have nothing to do with RetailEdge, as that is a security feature by Windows itself set up by your IT. Unfortunately we cannot do anything about that. Thank you so much for the kind words from such a long-standing customer.

Replied 9/3/2023
Industry: Retail
Company size: 2–10 Employees
Used

Daily

for

2+ years

Review Source
---
Mostly good, with a few major frustrations.
Ease of checking out customers and keeping track of inventory.
Pros
Pretty simple and explanatory interface. Not difficult to teach new hires how to use. Tech support is usually pretty speedy and efficient.
Cons
Every time there's an update with the software or with Windows 10, we have to call tech support because something becomes incompatible or switched off. Also unhappy that we started out being able to use our POS as a touch screen, and when Windows 10 became the operating system, it was no longer able to operate as touch screen, tacking on time to our checkout speed.
Some of the report functions are a bit tedious to use.
Many customers unhappy that we can't tell them how far along in the loyalty program they are without us doing some major research; wish it was just automatically tracked in their account.
Industry: Museums & Institutions
Company size: 2–10 Employees
Used

Daily

for

2+ years

Review Source
---
Technical support
[SENSITIVE CONTENT] in technical support has been instrumental in our loyalty to Retail Edge. Ray returns calls promptly and has been able to not only answer our questions but facilitate our crossover to our new system in a friendly, efficient manner while adding to our knowledge of Retail Edge. This allows us to operate in a more efficient and profitable manner.
Response from

High Meadow Business Solutions

Hello Tom,
We pride ourselves on knowledgeable, friendly, and prompt technical support you can trust. So we love hearing about the good work being done in Support and we will certainly pass along the kind words to Ray. Thanks so much!

Replied 23/1/2023