About SuiteDash
SuiteDash is a business management solution that helps organizations streamline operations related to workflow optimization, subscription management, feedback collection, file storage and more on a centralized platform. The project management module provides a built-in kanban board, which lets employees visualize task status and progress. SuiteDash allows staff members to create online client proposals and automatically convert them into invoices to receive payments. Administrators can track time spent by employees on tasks or projects and generate estimates or bills based on pre-set hourly rates. It offers an internal instant messaging tool, which lets team members establish two-way communication in real-time. Additionally, supervisors can create recurring profiles to auto-populate items, taxes and discounts across invoices generated on a weekly, monthly or tri-monthly basis. SuiteDash facilitates integration with several third-party solutions, such as Zapier, Quickbooks, Stripe, Braintree and PayPal. It is available on monthly and annual pricing and support is extended via documentation, video tutorials, FAQs and email.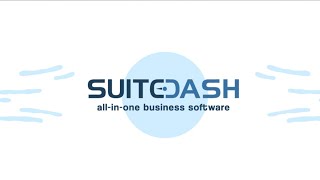 SuiteDash does not have a free version but does offer a free trial. SuiteDash paid version starts at US$19.00/month.
Starting Price:
US$19.00/month
Alternatives to SuiteDash
Industry: Mechanical or Industrial Engineering
Company size: 2-10 Employees
Used

Daily

for

1-5 months

Review Source
---
Complete and reliable business management software with great customer support
Our whole team is satisfied with SuiteDash. Our work has been more organized and our customer outreach is also improving. No complains from customers while using SuiteDash client portal too.
Pros
1) It has all the software needed to run a business in one place. Email marketing, CRM, Project Management, Client Portal, Invoicing, you name it.
2) Easy and intuitive navigation on their system. Easy to understand and can complete tasks really fast.
3) Automation on repeating tasks. For example adding customer data into the CRM from signup form and performing email marketing.
4) Whitelabel client portal! Previously we were using a different software for this. With SuiteDash, we can provide our client with needed information right from the same software. This saved us alot of time and money.
5) Their customer support is amazing. Really fast response to solve issues. They also listen to customer's requirements and make improvements on the system. Love them for this!
Cons
The system is in improvement stage. Occasionally we do find small bugs but the customer support team has been great to solve them promptly.
Reasons for Switching to SuiteDash
To eliminate the use of different software for different tasks. With SuiteDashm our team was able to run everything from business chat, project management and CRM in one place. And since it combines everything in one place, the pricing is much more affordable. We save alot of money and time with SuiteDash.
Response from

SuiteDash

Thank you for your feedback! We really appreciate you reporting any small bugs that you find - we want to do everything we can to improve the platform for everyone.

Replied 7/8/2020
Industry: Marketing & Advertising
Company size: 2-10 Employees
Used

Daily

for

1-5 months

Review Source
---
SuiteDash is an amazing all-in-one CRM (and so much more!)
I never really had a handle on my client interactions; they were always scattered. Now, with SuiteDash, everything is in one place. I can see all of the messages, tasks, client requests, files, etc, that are associated with a project *in one place*. It's practically magic.... truly.
I am appreciating how much time I save automating client interactions. Yes, they may take a bit to plan and add to the system but it's SO worth it.
Here's an example workflow: send proposal - proposal accepted > invoice is automatically generated; client pays invoice > 5 automations are triggered, including: project template generated, granting client access to resource files, project tasks auto-created and added to my calendar... the list goes on and on!
Pros
SuiteDash is extremely full-featured. It replaces so many other SaaS tools I have cobbled together over the past 10 years. Now I'm able to run my business more efficiently while providing clients with a top-notch user experience. (Yes, I'm referring to the fully white-labeled client portal app that's included!)
I am amazed at the myriad ways I have automated my business processes and client interactions so that the experience is high-touch and nurturing. As a business owner who's used to doing everything myself, SD saves me time in the long run because I can set up a workflow once and reuse it forever (or until I change it!).
The SD team continually adds improvements and upgrades to the platform, and they actually LISTEN to SD users in their Facebook community. I made a case for adding an additional automation option and was pleased to see it implemented within a few weeks. Very impresssed.
Cons
SuiteDash is a powerful, complex system, so it can be a bit intimidating at first. That's always the downside to any tool that is this feature-rich. It's not something you can learn in a day, but if you're committed to properly planning out your workflows, watching the SD tutorial videos, reviewing the excellent help documentation and taking advantage of the FB user community (don't forget to join!) and SD support team, you'll set yourself up for success.
My suggestion... don't rush it. Take your time to learn the system by creating test/dummy accounts and workflows so you can really understand how to use this tool most efficiently and effectively.
Industry: Marketing & Advertising
Company size: Self Employed
Used

Monthly

for

1-5 months

Review Source
---
It's too complicated to use - need to have an in-house IT to make this one work.
Pros
Well, it's supposed to have everything. Invoicing, project management, CRM, LMS.
Cons
Too bulky, too much work to set-up, quite slow. And cannot integrate with other software as they don't have a public API.
Industry: Information Technology & Services
Company size: 501-1,000 Employees
Used

Daily

for

1+ year

Review Source
---
SuiteDash - Comprehensive All-in-One Solution for Businesses
Overall, SuiteDash provides a comprehensive solution for managing our business. The features included are very useful, however it takes some time to get used to the interface and make the most of all the features.
Pros
SuiteDash has been an invaluable asset to our business. We love the all-in-one feature that simplifies our billing, customer management, and project management processes. Their customer service is also top-notch.
Cons
SuiteDash does have a bit of a steep learning curve and the interface is a little hard to navigate. Also, their integrations with other software could be better.
Industry: Computer Software
Company size: 2-10 Employees
Used

Daily

for

6-12 months

Review Source
---
Best solopreneur tool
I make my whole business with this tool.
Pros
SuiteDash is my favorite suite tool. I use it daily as a project management tool, and I appreciate the refined and elegant design.
The tool replaces Jira and Confluence I've been using for years, but it is easier to use and take on, especially for customers not used to working with kanban boards.
I particularly like the ability for customers to make work requests.
The customer portal offers an excellent way to inform and reassure customers on project progress.
The portal page tool is an excellent alternative to Confluence, and the rich editor is powerful.
I use the Office part to create contracts that my customers can e-sign. Just wonderful.
As a solopreneur developer, I regularly work with other teams. So I appreciate the ability to promote users as project managers and that contact (CRM) and crew are well separated.
SuiteDash also replaces my chat tool as it offers an excellent email inbox tool and a chat with unlimited channels.
Cons
I want the ability to create articles based on themes i could list.
Reasons for Choosing SuiteDash
I wanted a monolithic suite of tools and something easy to take on for users non used working with Kanban boards
Reasons for Switching to SuiteDash
The tool is very customizable.