About Forma LMS
Forma LMS is an open-source learning management system designed to help businesses provide corporate training to employees based on company needs and processes. Key features include online courses, video conferencing, certification management, custom reporting, blended courses and user management. Teams using Forma LMS can generate certificates in PDF format upon completion of courses through customizable graphic templates. Managers can organize courses in multiple categories, catalogs, course paths and create several editions of the same course with separate locations and inscriptions. Users can also sell their courses using built-in eCommerce features. Forma LMS allows staff members to automatically receive notifications upon course completion, subscriptions and user registrations. Administrators can organize users by groups, organizational charts and roles with special permissions. Forma LMS offers an API, which enables businesses to integrate the platform with existing systems and configure the solution using plugins and custom scripts.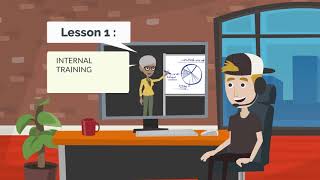 Forma LMS has a free version and offers a free trial.
Alternatives to Forma LMS
Industry: Education Management
Company size: 501-1,000 Employees
Used

Daily

for

6-12 months

Review Source
---
A fabulous LMS tool
We can easily say that this is one more f the best lms tool available in the current market in this price range. Moreover this is a great platform for open-source learning for all types of businesses. Our students are having a good experience with the tool and we haven't heard any complaints regarding the tool till now.
Pros
We have a lot of things we like about the product. Being one of the most reliable tool we are using now, everyone can work on it from administrator to a normal user. Getting started with this tool was quite easy as it comes with a super clean interface so that we didn't get confuse in anything. Beside these features, their customer support team is excellent, they are always up for help.
Cons
We have a nice overall experience with the tool, but the pricing is little expensive, could be little low. Integration with other tools become difficult in certain platforms but rest of the things are good to go.
Response from

FormaLms

Wow, Abhishek, thanks a lot for your flattering review!

Replied 21/4/2022
Industry: Human Resources
Company size: 2-10 Employees
Used

Weekly

for

6-12 months

Review Source
---
A great, professional looking, open source, option perfect for establishing a no cost LMS
Forma LMS helped me to launch a low cost, professional looking and easy to use LMS. My audience loved it too as they can dive right in without crossing a complex learning path.
Pros
I was trying out different LMS solutions in the market. I tried several paid options which are mostly out of my league just to get the taste of the current innovations in LMS. Then I came back to the real world and started test riding all the open source options. My 1st test was with Moodle as it was the go to option recommended by most websites. I didn't like Moodle's interface. It has a ton of options but doesn't have the looks of a corporate LMS where it is very inviting and easy for users to jump instantly inside a course. So, I went for the second best, "Forma LMS".
Forma amazed me because I could set it up instantly in my website. Uploading courses are also a breeze. Yes I face some hiccups as I didn't know it works well with PHP version 7.0 and lower but the basic functions were working fine. I was able to test run my LMS within hours of deployment. If you are geek like me you know how does it feel when everything works the first time. If you have softiculous support with your hosting provider then it is more convenient. You will have a working LMS within 15 minutes if you have the contents ready.
So, all the poor people who wants to role out his own easy to use and pro looking LMS, Go for Forma LMS.
Cons
Certification Module is very irritating. You have trial so many times to get your working certificate template. And it is broken if you use any PHP version later than 7.0.
Another thing is the exam module. No doubt its very powerful. But powerful doesn't mean the UI have to look complex.
Reasons for Switching to Forma LMS
Because its easy to setup and professional looking and you won't have to sell your kidney just to start your LMS journey.
Response from

FormaLms

Hi Ridwan, thanks for your excellent review.
Version 3 will be out in a few weeks, with added support for php 7.4

I will report your comments on the certificates and on the exam module to the UX team.

Replied 15/9/2021
Industry: E-Learning
Company size: 11-50 Employees
Used

Daily

for

1-5 months

Review Source
---
I couldnt make it work
I tried the free version, and it seems that only with the paid version I was going to be able to do the things I wanted, but no... I couldnt make it work. I tried getting a special server just for Forma.lms but I still couldn't get it to work.
I tried to find support and couldn't find it either, so... I just paid for something I couldn't use.
Pros
the pricing looked great, also the capability of handling different customers in one place is amazing.
Cons
I couldnt install it. I rented a different server just for the software because of the different requiremts, but still it didnt worked. I couldnt get any support or help.
Response from

FormaLms

Hello Felipe,

thank you for your review, yet I think you are making some unfair statements.

First of all, the LMS is open source like Moodle and Chamilo and there is no such thing as a free or paid version.

The latest version is reserved to association members, but even the previous versions work greatly. We appreciate you decided to become a member.

You don't need a special server for Forma more than for Moodle or for a CRM or any enterprise level application: you just need a server that complies with the installation requirements.

Concerning the search for support: when exactly did you contact us for support?

If we can help you in any way, feel free to get in touch with us.

Replied 15/2/2022
Industry: Marketing & Advertising
Company size: 51-200 Employees
Used

Daily

for

6-12 months

Review Source
---
Highly Effective Learning Solution and Easy to start.
This learning tool has effective publishing functions of different learning content and the reports generation is faster and very easy on documentation and the access control functions are excellent.
Pros
Forma LMS provides the most effective and productive learning experience through various channels and the implementation of the platform was quite easy and smooth operation.Forma LMS coordination capabilities and easy creation of different learning content and easy to share content across various project members is helpful.
Cons
Forma LMS interface is very friendly and simple on features adjustment for quality and easy learning experience but the first training curve was not friendly.
Industry: Information Technology & Services
Company size: 10,000+ Employees
Used

Monthly

for

6-12 months

Review Source
---
A Great Platform for your LMS needs with High Customization Support!
Overall it has been a great experience for me , Forma LMS has helped me in creating courses for the new joiners in the team for their faster training and ramp up. Have also allowed keeping track of compliance trainings. Also helped me in creating tests to check their project readiness.
Pros
1. Easy to create and design training and learning courses.
2. Good support for plugins and integration option making it quite flexible for usage.
3. Allows you to easily keep track of your learnings
4. Users can easily setup test and assessments in the end of the trainings
5. Support for real time webinars and workshop trainings
6. Quick customer support in case of issues.
Cons
1. User interface can be more robust and dynamic to increase engagement of learners.
2. Lesser documentation available thus takes sometime to understand and design courses