About Forma LMS
Forma LMS is an open-source learning management system designed to help businesses provide corporate training to employees based on company needs and processes. Key features include online courses, video conferencing, certification management, custom reporting, blended courses and user management. Teams using Forma LMS can generate certificates in PDF format upon completion of courses through customizable graphic templates. Managers can organize courses in multiple categories, catalogs, course paths and create several editions of the same course with separate locations and inscriptions. Users can also sell their courses using built-in eCommerce features. Forma LMS allows staff members to automatically receive notifications upon course completion, subscriptions and user registrations. Administrators can organize users by groups, organizational charts and roles with special permissions. Forma LMS offers an API, which enables businesses to integrate the platform with existing systems and configure the solution using plugins and custom scripts.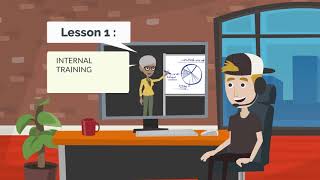 Forma LMS has a free version and offers a free trial.
Alternatives to Forma LMS
Industry: Financial Services
Company size: 1,001-5,000 Employees
Used

Daily

for

1+ year

Review Source
---
Bringing revolution in e learning through Forma LMS. Its the need of the hour for businesses !
Forma LMS is the most comprehensive web based platform for making the e learning and authoring activities seamless without any major trouble. Also, its the savior for businesses as it meets the digital needs and requirements of businesses in most effective manner possible. Cheaper alternative to most of its competitors and stands out of the crowd due to its excellent features and utilities.
The authoring is collaborative and is fully available and functional on lower bandwidth also. The e content are stored in LMS appropriately and suits to the needs of the learners effectively.
Pros
Best open source web based e learning platform and software for strengthened learning for hybrid and remote workforce.
The training and orientation of workforce is done effortlessly though Forma as it is one of the best collaborative tool for professionals and businesses presently.
Talent management is easy and comprehensive through Forma LMS as it helps in selection of candidates through online assessment evaluation and selection.
Online training in post pandemic era has become easiest than ever.
Authoring e content is easy and is securely accessible to target learners.
Cons
No dislikes till date. Keep improving the addition of new features and utilities so that it never become obsolete from the market and stay relevant forever. The premium version should be provided in such a tariff mode so that utilities can be best met in most customizable mode. Rest of the features are superb.
Reasons for Switching to Forma LMS
Forma LMS has huge pros and advantages to be chosen above its other alternatives due to its best performing features and great outcome. It is the best due to its continuous upgradation and restructuring to meet the market demand in most desirable manner possible. We are also using the same for deploying online industry based learning followed by certification which is accurate, timebound and seamless activity . No operational lags or slowdowns in the system.
Response from

FormaLms

Thanks for your review!

Replied 8/9/2022
Industry: Information Services
Company size: 501-1,000 Employees
Used

Daily

for

6-12 months

Review Source
---
Best-in-Class learning management system for delivering online training courses !
We all like Forma LMS a lot as it helped our organization in biggest way possible in post pandemic era. It helped us in streaming of our reading content in various languages at desired sink effortlessly. Also, it is accepted by everyone due to its high cost effectiveness and increased operational efficiency while working and operating . We never face any lagging and no complaints received from users also. The performance is good and it never hangs or slows down.
Pros
Robust online learning management system for onwards and upwards learning curve in post pandemic age.
It helped to reach out to larger gathering and audiences remotely within shortest span possible.
It's an open source LMS software and is absolutely free for use by small, medium and large enterprises.
Likeable by all and accepted by all kinds of audiences due to its ease if use and usability
Cons
We want more and more speedy and hi tech live streaming features with advanced recording facility and its later accessibility for use. The quality of sound and video recording can be further enriched and be more conspicuous. It would add more value and amazing customer experience.
Reasons for Switching to Forma LMS
Forma LMS was chosen by our tech and business team members jointly as we sat together and understood on our requirements and scope for customizations and flexibility for us. As a business user, we can confidently say that they are one of the highly professional organizations with high moral and ethical values which is highly acceptable and desirable by our organization and people. Their onboarding process was smooth and no cumbersome experience at all.
Response from

FormaLms

Thanks for your review!

Replied 8/9/2022
Industry: E-Learning
Company size: 2-10 Employees
Used

Weekly

for

2+ years

Review Source
---
Stable and reliable LMS platform with an improvable UX
We chose this platform to address the request of our cliente who wanted a low price LMS platform.
After 3+ years of using with 2000+ users, we can say that the choice has not been so wise.
The user support we had to set up and the difficult maintenance of the platform made the costs grow significantly.
Pros
The platform is stable and reliable. It has advanced features and can be integrated with other services.
Cons
The platform is not easy to use and it doesn't have an overall pleasant user experience.
Menus and functionalities are difficult to find and use for users and for the administrators.
Reasons for Switching to Forma LMS
Lower price
Response from

FormaLms

Hello,

thanks for your review, although I think it's a bit unfair. Forma is used by thousands of users and one of the main reasons is that it's much easier to use than Moodle, for example.

Also it's unclear to me what kind of user support you need, we have several installations with thousands of users and barely any support request.

If you think we can help you in any way, let us know.
Max

Replied 15/2/2022
Industry: Information Technology & Services
Company size: 10,000+ Employees
Used

Monthly

for

6-12 months

Review Source
---
A Great Platform for your LMS needs with High Customization Support!
Overall it has been a great experience for me , Forma LMS has helped me in creating courses for the new joiners in the team for their faster training and ramp up. Have also allowed keeping track of compliance trainings. Also helped me in creating tests to check their project readiness.
Pros
1. Easy to create and design training and learning courses.
2. Good support for plugins and integration option making it quite flexible for usage.
3. Allows you to easily keep track of your learnings
4. Users can easily setup test and assessments in the end of the trainings
5. Support for real time webinars and workshop trainings
6. Quick customer support in case of issues.
Cons
1. User interface can be more robust and dynamic to increase engagement of learners.
2. Lesser documentation available thus takes sometime to understand and design courses
Industry: Construction
Company size: 51-200 Employees
Used

Daily

for

1+ year

Review Source
---
Certification and very easy Learning Solution.
Best and comprehensive learning platform and the most effect content creation tool with powerful reporting features.
Pros
Forma LMS creates an excellent and effective learning environment and perfect collaboration and easy data analytics creation.
The content management through Forma LMS and generating reports is also simple and the ability to categorise document is fantastic and the management of courses using Forma LMS is the best experience.
Cons
None for the moment, Forma LMS is easy to maintain and the training is very effective with short learning curve.