About ActiveCollab
ActiveCollab is a project management solution for creative professionals. It offers cloud-based subscription plans or a self-hosting license. Projects are split into tasks and subtasks. Tasks can be filtered by the due date, assigned users, or custom labels. Dependencies between the tasks can be set, so there's always an exact order of tasks. Automatic rescheduling allows for the child tasks to follow the change made to the parent task automatically. Tasks can be viewed as a timeline (with shown dependencies), a kanban board, a calendar, or a list. Users can track time and budget spent on each task, set hourly rates, send invoices directly from a project, and export reports. Automatic reminders for clients can be set when payments are overdue. ActiveCollab offers a platform where all the communication (comments, discussions, reactions, in-app chat), projects, tasks and files are centralized. Support is provided online and via email. Monthly, yearly and one-time price plans are available.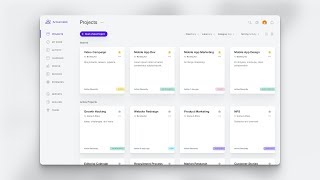 ActiveCollab has a free version and offers a free trial. ActiveCollab paid version starts at US$11.00/month.
Starting Price:
US$11.00/month
Alternatives to ActiveCollab
Industry: Internet
Company size: 2–10 Employees
Used

Daily

for

2+ years

Review Source
---
Great, but a lot of improvements can be made.
Overall, I like ActiveCollab, but I want to so bad love it more. There is a lot of potential with AC and room for improvement, and I really hope they listen to people's suggestions and needs! Either way, I do highly recommend ActiveCollab, especially if you're a web designer like me who manages hundreds of sites.
Pros
Before I decided to go with ActiveCollab a few years ago, I researched and tried all the project management softwares I could find. I ended up going with ActiveCollab for a number of reasons.
One, their interface is simple, practical, and easy on the eye. I found other project management softwares trying to hard and it essentially complicated simple things. Also, I loved how my projects can be displayed and searched. I know this sounds trivial, but when you manage hundreds of projects (websites), I need an interface that works for me. Their interface works perfectly for someone with my needs. I constantly have to go back and forth on so many notes for projects and ActiveCollab has made it user-friendly for me to do this.
Second, ActiveCollab had awesome customer service when I had any issues or questions. This was a big plus because I then knew I was in good hands.
Third, they had some add-ons other softwares didn't have so it was nice to have features I wanted to use all in one place, like time tracking and invoicing.
Fourth, it was reasonably priced.
Cons
While I went with ActiveCollab, I am still frustrated with some of their features:
One, I use notes A LOT. Their notes interface design looks like something from the 90's.
Two, while they have the invoicing option available, it's sub-par. There are a lot of things they can improve with their invoicing. I wish I could use it, but it's just very limited. An example of a limitation is that you can't even enter or send an invoice without "inviting" the client to join ActiveCollab. I tried testing an invoice by putting an email manually because they claimed you could, but nothing gets sent, unless I "invite" someone into my account. This is silly. Another issue I have with the invoicing is that it shows "Active Collab" as the sender and you do NOT have the option to change this. Kinda stupid.
Three, you only have a measly 3 ways to categorize or filter projects: Client, Category, and Label. This can be very limiting depending on what you're doing.
Industry: Religious Institutions
Company size: 1,001–5,000 Employees
Used

Daily

for

2+ years

Review Source
---
Self hosted or hosted, an excellent team tool
We have a global team that work on projects together, ActiveCollab keeps us progressing them.
We also use it for collaboration, requests and idea sharing.
Pros
We tried many alternatives, but the simplicity and the ability to self host won us over.
Task lists, Kanban Style boards, Time tracking, Notifying and Assigning all work well.
Cons
I feel the file sharing (or at least referencing a file you have already uploaded) could be simpler. Apart from that we're really happy.
Reasons for Switching to ActiveCollab
Primarily the ability to self host, and have a large team accessing without paying by user per month.
Industry: Marketing & Advertising
Company size: 2–10 Employees
Used

Daily

for

2+ years

Review Source
---
Good choice for a basic project management tool but lacking when compared to Basecamp
ActivaCollab is still at the initial stage in terms of features even though they have been in the market for a couple of years. It serves our initial purpose of tasking team mates and tracking task conversation and progress but not more than that. Based on that, our usage is limited to basic tasking and we are considering and exploring migrating to a different system.
Pros
Onboarding is easy, interface is easy to use and understanding. It's also one of the cheapest option in the market. For features that are not available, the ActiveCollab team is keen to consider adding that feature though during our usage, we didn't really see the feature being rolled out.
Cons
I used to use Basecamp and when compared, there are a lot of features that are lacking in ActiveCollab such as being able to create a Gantt timeline, quite messy grouping of projects on the main home page, not able to add vendors (only can add clients, yet we do not use ActiveCollab to collaborate with clients). As a project management tool, we also would like to see how we can gauge the workload of each team mate and if each team mate might be overload within the day or week, this function at the moment is not available. Completed tasked are being archived and under archived, the completed tasks are not organised according to task list. Some features such as invoicing and budget management cannot be adopted by finance team as they uses a more advanced thou legacy system which includes a whole lot of other functions on top of merely invoicing.
Response from

Active Collab

Appreciate the detailed feedback shared! We would recommend you to reach to our support teams to schedule a Calendly meet as we might have some workaround options to share with you that might help organising your work.

Replied 13/7/2021
Industry: Information Technology & Services
Company size: 11–50 Employees
Used

Daily

for

2+ years

Review Source
---
Simple and extensive
It was very good to us during 6 years.
Pros
Web used Active Collab during several years in our servers. The database structure is very simple and allow us to create dashboards with user data.
Cons
Lack of features like kanban and of user interface improvements during updates
Reasons for Choosing ActiveCollab
Jira was so complicated and hard do mantain. I'm talking about 2009
Reasons for Switching to ActiveCollab
Price and simples maintenance
Industry: Higher Education
Company size: 1,001–5,000 Employees
Used

Daily

for

2+ years

Review Source
---
Flexible, easy to use system
We have been using AC for five years to manage projects in an in-house marketing and communications team. Overall, we've been able to adapt the system to our needs. AC makes it easy to stay out of email for day-to-day tasks like assigning work, reviewing work, checking on project status, etc.
Pros
Being able to:
- upload images and files into task discussion threads to facilitate easy review of work
- easily add and archive users
- run reports at the task, project, client, and user levels
Cons
- No integration with Microsoft Teams.
- Limited ability to manage user groups or fine-tune user permissions.
Most needed feature:
- The ability to mark notifications "unread" or "priority".