About Asana
Asana is a comprehensive project management tool that offers a range of technical features to streamline workflows and enhance collaboration within teams. With its user-friendly interface and robust capabilities, Asana provides organizations with a powerful platform for managing projects and tasks efficiently. One of the key technical aspects of Asana is its integration capabilities. It seamlessly integrates with various third-party applications like Microsoft Teams, Google Sheets, Adobe Creative Cloud, Google Calendar, Harvest, Dropbox, Slack, Google Drive, Jira Cloud, Salesforce, Gmail, OneDrive, Zapier, Tableau, Sharepoint, Outlook, Office 365, Microsoft Power BI, and more. These integrations allow users to enhance communication, file sharing, scheduling, reporting, and coordination by connecting Asana with other popular tools and services. Furthermore, Asana offers time tracking features that enable users to record and manage hours spent on tasks and projects. This functionality makes it easy for teams to track progress, allocate resources, and evaluate project timelines and budgets accurately. Another technical aspect of Asana is its reporting capabilities. It allows users to pull data from Asana into applications such as Google Sheets, Tableau, and Microsoft Power BI to create custom tables, charts, and dashboards. This feature empowers teams to gain insights into project performance, track key metrics, and make data-driven decisions. Asana's coordination features simplify task management and collaboration within teams. It enables seamless communication, assignment, and commenting on tasks, even allowing users to turn emails into tasks directly from their inboxes in Gmail or Outlook. Overall, Asana stands out as a technical solution for effective project management, offering integrations, time tracking, reporting, and coordination features to optimize team collaboration, streamline workflows, and drive productivity. Asana is the perfect platform to help teams manage and implement their IT projects across your organization. Asana helps teams orchestrate their work at scale—from daily tasks to strategic initiatives. With Asana, teams are more confident, move faster, and accomplish more with less—no matter where they are located or how many different departments are involved. More than 135,000 paying customers and millions of free organizations across 190 countries rely on Asana to manage everything from company objectives to digital transformation to product launches and marketing campaigns.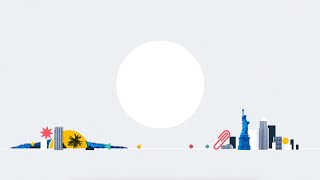 Asana has a free version and offers a free trial. Asana paid version starts at US$13.49/month.
Starting Price:
US$13.49/month
Industry: Higher Education
Company size: 1,001–5,000 Employees
Used

Daily

for

1+ year

Review Source
---
Use It Every Single Day (At Work)
Pros
Keeping track of the projects that I am working on and the deliverables that are needed for marketing projects is incredibly helpful - especially the calendar option!
Cons
It took a while to become accustomed to the process and I really had to take a moment or two to figure out how to make this tool work the best for our team.
Industry: Hospitality
Company size: 201–500 Employees
Used

Daily

for

1+ year

Review Source
---
Asana is a good choice especially as your first tool
Overall, Asana is a good tool, we used it for a while within our Data team and were very satisfied.
Pros
It's much more simple than other alternatives, it's easy to use, and has a great design and good features, especially for to-do lists and task management.
It's competitive in terms of price, and it's a good value for money.
Cons
It lacks functionality, and I'm not sure that it's a good fit for companies that are looking to scale up.
Reasons for Choosing Asana
We made a company decision to move all teams to the same product.
Reasons for Switching to Asana
It was very easy to use and integrate and the overall performance was good enough to adopt it at the time.
Industry: Food & Beverages
Company size: 501–1,000 Employees
Used

Daily

for

2+ years

Review Source
---
The Worst Planning/Team Management Tool I've Ever Used
We have been using Asana for over 2 years with my team and we still couldn't figure out a feasible way to use this tool. We tried 4 or 5 different setups, and couldn't create one source of truth where we could see all our tasks, projects, campaigns going on, all open ideas, etc. It's too complex to use and the UX is not simple like other management tools.
Pros
- Being able to create rules and automations- Task creation window - Animations and stickers to show gratitude when a task is completed
Cons
- UX is poor, it's too complex and always a window within another window which is distracting- Task hierarchy is too simple, doesn't allow for much flexibility- The different project views are not optimized - you can't edit the view based on your needs - Notifications are confusing
Industry: Human Resources
Company size: 11–50 Employees
Used

Daily

for

2+ years

Review Source
---
Manage projects online and collaborate easily with the Asana solution
In the end, I recommend researching and trying Asana for yourself to determine if it's the right project management tool for your needs.
Pros
I've used the Asana solution to manage several projects over the course of my career. From experience, I can say that this tool guarantees ease of use, allowing me to delegate tasks and track the progress of my team's work without getting in the way. The software enables my staff to meet deadlines for the completion of activities. In short, thanks to this online project management and collaboration solution, we've been able to increase our productivity.
Cons
Despite all the good things I think of the Asana management tool, I find that its interface could be less cluttered with options, as this aspect often poses difficulties for my team members. Indeed, my collaborators have difficulty finding and using some of the platform's specific functionalities.
Industry: Computer Software
Company size: 51–200 Employees
Used

Daily

for

1+ year

Review Source
---
Flexible tool, good product / R&D focus. Bad sales experience
Buyer beware of any commitments made by the sales team.
Pros
Asana was selected in our organization because it provides a good balance between out of the box capability and is configurable without death by configuration. For daily task management, it has been a big hit with our team, with multiple additional departments requesting access early in the roll-out plan to manage their daily work. For our projects, it improved visibility of progress and has contributed to a better defined / more predictable project plan and outcomes.We've also had several positive interactions with the product team by participating in early releases on new features that were important to our company.
Cons
We've had a few challenges:* Translating our project management templates into Asana required significant rework to find the right level of task detail without micro managing every activity* There is no short unique identifier on individual tasks. It makes it hard to talk about the work that is captured in Asana in our development process.* Account team is not stable and only cares about upsell. We've worked with several people already in the first year+ of use. With each replacement, an intro call is arranged to talk about what we as the customer can do for them in terms of buying more licenses. * Pricing was not transparent with a bit of bait and switch. Volume discount provided to win our business was removed in the first renewal. Take it or leave it attitude from account rep leaves us with an incredibly bad taste in our mouth.
Reasons for Choosing Asana
Previous tool reached end of life
Reasons for Switching to Asana
Jira - Needed add-ons to achieve portfolio review capability that we neededTeamwork - Enterprise security and SLA was lacking