About Blackboard Collaborate
Blackboard Collaborate is an online collaborative learning solution designed primarily for elementary and high schools, higher education and government facilities. Blackboard Collaborate offers a browser-based web conferencing tool to facilitate interaction between instructors and students. It has a classroom chatter feature that offers a chatting platform for students to share text, audio and video content. The interactive whiteboard feature displays PowerPoint slides for engaging multiple participants with a single presentation. Whiteboard content can be added or edited directly from Blackboard Collaborate without opening PowerPoint. Users can personalize their profiles with pictures, videos and other content to facilitate communication. Blackboard Collaborate allows users to share PowerPoint and PDF files with classes without any additional software required. The solution can be integrated with Blackboard Learn to provide a complete learning management system (LMS).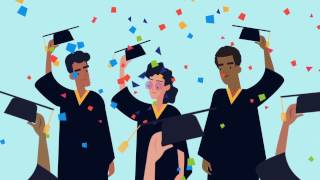 Blackboard Collaborate pricing
Blackboard Collaborate has a free version and offers a free trial.
Alternatives to Blackboard Collaborate
Blackboard Collaborate Reviews
Industry: Education Management
Company size: 11-50 Employees
Used

Weekly

for

2+ years

Review Source
---
Very simple and intuitive.
Blackboard Collaborate is an excellent tool which is very effectively in educational environments however for SMEs there are better alternatives with similar features at lower prices.
Pros
Blackboard Collaborate is a simple and powerful tool. Features like creating groups and file sharing allow users to improve their user experience while using the software. I appreciate that the video quality would be stable despite of the difficulties in connectivity we could experience. What I like the most is the fact that you do not need to download any additional app to use this software on your phone.
Cons
I have not had any problems while using the app however I think that some additional functions can be implemented such as a button to control the level of audio, annotations and a video speed controller.
Industry: Hospital & Health Care
Company size: 501-1,000 Employees
Used

Daily

for

2+ years

Review Source
---
Blackboard Collaborate Review
Blackboard collaborate is a straightforward tool that is very effective for educational purposes.
Pros
As a university student in the COVID-19 pandemic, blackboard collaborate was a complete necessity. I used this app everyday for at least 2 years while navigating through classes, webinars and even exams. It is a great app that is geared toward hosting larger groups. This software is easy to use and the interface is very interactive. It allows for screen sharing and even fantastic features that allow the host to give attendees impromptu multiple choice quizzes. The break out room feature is also beneficial in managing larger groups. One of my favorite features is the promotion of asynchronous learning by providing recordings of meetings and classes. The icons are also very easy to use, even for first time users.
Cons
Blackboard collaborate needs an extremely strong internet connection to run smoothly. Other than that, the app is quite reliable.
Industry: Information Technology & Services
Company size: 10,000+ Employees
Used

Weekly

for

2+ years

Review Source
---
Blackboard- Buyer Beware
Pros
This program is used for all of our training, mentoring, Advisor meetings, and round tables; as such, I appreciate the versatility of the program in my organization.
Screensharing is easy to use, as are video and audio chats.
Creating a test in Blackboard is a very cool feature I learned about recently and I've been trying it out to make tests for my mentors.
Moderator tools, such as turning off chat, audio and video help prevent any possibility of cheating amongst Advisors.
I really like the whiteboard feature as well, and myself and my mentors and team mates alike enjoy making silly messages or posting clip art from the internet.
Cons
Blackboard has crashed on me quite a bit, as it has on many others in my organization.
Connections errors happen quite often.
Sometimes, the collaborate file we download gets randomly corrupted and we have to figure that out on our own and re-download a fresh copy.
There isn't much troubleshooting on their website for the issues we face, and sometimes IT is as clueless as we are on how to fix it.
The interface for Collaborate is severely outdated, and needs a fine tuneup.
We were excited to learn of an iPhone application for Blackboard, and then we downloaded it and not only has it not been updated in years, it was extremely dated and lacked basic functionality like screen sharing, video, whiteboard and moderator tools.
Industry: Education Management
Company size: 1,001-5,000 Employees
Used

Weekly

for

1+ year

Review Source
---
Understanding Blackboard Collaborate
The overall experience is good as the demands form the software are being met
Pros
The software is suited for online classes.
The software has what is described as two factors authentication prior to sharing sound and video
Cons
The bandwidth needed to participate on this platform is high therefore a strong network connection is needed to actively participate.
Reasons for Switching to Blackboard Collaborate
Functionality of the software is more suited than the other softwares
Industry: Writing & Editing
Company size: Self Employed
Used

Weekly

for

6-12 months

Review Source
---
Classroom in a box. On your computer. But not a diorama.
For schools that want to extend learning beyond the physical classroom, Blackboard Collaborate is a reasonable option. It can get cluttered at times, especially when the class requirements juggle messages, discussion boards, video collaboration, private rooms, not to mention invites, multiple room options, multiple schedules, and other logistical nightmares. But the option to enter a logistical nightmare is there nevertheless, and who doesn't like options? Simple is fine, but overcomplicated is better. That said, it's overcomplicated only until the feet get wet and the user finally understands where he or she is walking. Then it becomes a matter of muscle memory. "Where am I supposed to post that assignment?" "Oh, right, in the discussion board." "Where's that assignment located again?" "Announcements?" "Maybe." See? Muscle memory.
Pros
In a time when classrooms look like our living rooms and bedrooms, a service like Blackboard Collaborate rises to the occasion and delivers that bedroom class experience like few others can. Not only does it allow instructors and students to "collaborate" via traditional video, audio, and screen-share methods (how many services do that now?), but it also comes with multiple rooms, a place to list course directives, and a place for students to leave messages, including assignments. As a provider of supplemental instructions (as in, I'm not the instructor but the support member), I could join in the conversation and offer advice in a place where students would read it and even respond. It's like group text messaging, but better. If I could narrow this down to one "pro," it's that Blackboard Collaborate considers all the communication angles and makes them available to all who are assigned to use it.
Cons
Other than the convoluted way some features are put together, the biggest issue I had was with the occasional connection problem. On one notoriously hilarious day, the instructor asked me to share some information about the department I work for (a student service), then interrupted me halfway into my speech with, "Well, I guess that's our answer." It seemed like she was getting impatient. But the reality was that she couldn't hear me, and she thought I'd left the class. And she was the only one. All the students and her dean could hear me just fine. Things like that happened every so often. Not exactly great. Definitely not consistent.