About Bravo Store Systems
Bravo Store Systems empowers small businesses innovative point of sale solutions. Bravo is the leading provider of an all in one Point of Sale (POS) solutions tailored for a diverse range of industries. With a deep understanding of the unique needs of specialty retailers, Bravo has developed an all-encompassing POS system that revolutionizes the way businesses operate. Who We Are Bravo stands as a beacon of innovation in the world of Point of Sale solutions. With more than a decade of experience and 1,500 customers, Bravo is a trusted name in the specialty retail industry. Led by a team of seasoned professionals with a collective experience spanning decades, Bravo is committed to crafting cutting-edge technology that empowers retailers of all sizes. The cornerstone of Bravo's philosophy is a customer-centric approach. By prioritizing the needs and pain points of businesses, Bravo develops solutions that go beyond the ordinary, providing a seamless, user-friendly experience that transforms the way retailers interact with their systems. Who We Serve Bravo caters to a wide spectrum of markets, recognizing that the diverse needs of different industries demand tailored solutions. Our versatile POS system finds applications in: 1. Retail From brick-and-mortar stores to e-commerce marketplaces, Bravo's POS system caters to the retail industry at large. Our robust features facilitate inventory management, sales tracking, and customer relationship management, providing retailers with a comprehensive toolset to optimize operations. 2. Pawnshops Pawnshops operate in a distinct market, demanding specialized tools for tracking loans, managing inventory, and complying with industry regulations. Bravo's POS system for pawnshops is purpose-built to streamline these processes, providing an all-encompassing solution for the unique challenges faced by pawnbrokers. 3. Firearms Retail Compliance, security, and accountability are paramount in the firearms industry. Bravo's POS system for firearms retailers integrates ATF compliance features, background check management, and secure inventory tracking, ensuring that businesses in this sector meet regulatory requirements while optimizing their operations. 4. Resale & Consignment The resale and consignment industry requires unique functionalities to efficiently manage a constantly changing inventory. Bravo's system excels in this arena, offering features such as real-time AI predictive pricing, batch processing, and integrated e-commerce capabilities to ensure stores remain competitive and profitable. Key Features of Bravo's All In One Point of Sale: Inventory Management Loan & Buy Management Enterprise Management for Multi-Location Businesses Product Estimators with AI Predictive Pricing Jewelry Estimator & Scrap E4473 & Cloud Storage Compliant A&D Books Firearm Transfers Automated 3310s Integrated eNICS Vendor Catalogs Customer Management Task Management Integrated eCommerce Text Messaging Mobile Apps for Employees & Customers Tradeshow Mode Deep Reporting Accounting & Payments Integrations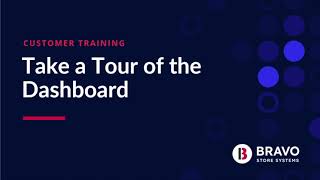 Bravo Store Systems pricing
Bravo Store Systems does not have a free version but does offer a free trial.
Alternatives to Bravo Store Systems
Bravo Store Systems Reviews
Company size: 2–10 Employees
Used

Daily

for

2+ years

Review Source
---
Bravo is the BEST pawn software I have ever used. Tried several others and nothing compares....
Bravo was the best change I made for my pawn shop. People make payments on loans and layaways with Mobile Pawn even when we are closed. The integration with eBay, Buya.com, my own company website is really great. Listing on Gunbroker, Craigslist, Amazon, and more is so easy. I know the Bravo team constantly works on improving and making Bravo even better with new and improved features. Can't say enough about this program and the people behind it.
Pros
Bravo has to be the best pawn shop software ever developed. It does everything a pawn broker needs in the business and Bravo is constantly upgrading and making the software better and more user friendly. I was sceptical when I first got Bravo because I did not believe it could do everything they said it could do but now after several years of using Bravo, I can not imagine using any other software. I have used several of the other programs and always seems to have problems of some sort. With Bravo I may have an issue once or twice every six months and the Bravo techs get me going in a matter of minutes. Usually it is a driver issue with my computer. The Bravo techs are the best. They treat you like family. They really care about getting you up and running as fast as they can with minimal down time. And reliability, I have only had one time when Bravo was down for about an hour in 3 years and I believe that was due to severe weather where they are located, understandable. Bravo is so easy for new employees to learn. You just type in a make and model and 99% of the time it comes up in Bravo and you just have to put in a short description and check some pull down boxes and it figures the price for you. You can adjust the price if needed. Also on the same page you have statistics like average loan amount, average buy amount, default ratio, and a few others, very good to have when pricing items your are taking in. I also love the Customer Loyalty Reports. This tells you a lot about your customer. Stuff like Total # Redeems, Total # Forfeitures, Lifetime Contribution, and so much more. It is really great. Bravo is also the best for listing items on eBay seamlessly. Quick and easy. You can list on Gunbroker, Craigslist, and Amazon, just takes a little more effort but it is still so easy. Bravo can set you up with your own company branded website for your products. I have this and it is the best thing ever. My local customers get to see what I have put out for sale lately or I can ship to anyone in the country. This is another thing great about Bravo, when you post something to the internet you can post to Bravo's website- Buya.com, Your Company Branded website, and eBay all at one time and when you sell your item on any of these sites, Bravo will automatically take of the other sites. This saves an extremely lot of time. I use to have to list individual items on eBay, then on my website and when it sold sometimes we would forget to take off one of the sites and it would sell again and this would cause a negative feedback from the customer. This is the quickest and easiest program I have ever used. I have just recently signed up for Bravo's Mobile Pawn Advantage and this takes the game up to a whole new level. Mobile Pawn is an APP on your smart phone that lets customers Pay on their pawn or layaway. Mobile Pawn also sends a notification or text to the customer to remind them a payment is coming due soon. Again, I was worried about the cost over the revenue and now we have had Mobile Pawn for about 3 months and we get between 3-10 payments a day. We come in to work in the morning, log in to Bravo and the printer just starts printing receipts. Sometimes a receipt will print during the day and it will be a payment being made on Mobile Pawn. Payment are being made on layaways and pawn extensions. And since we have our company branded website the customer can shop just our store on the Mobile Pawn APP right on their phone. And this is so exciting, last week I had my first FAST CASH transaction on the Mobile Pawn App. A customer took a picture of an air compressor and put a few details and how much he wanted and we ended up buying it. We have had about 4 or 5 Fast Cash transactions and it is so awesome. With Bravo you can run ANY type report you need. Bravo keeps a digital FFL log book and a copy is stored on your hard drive. Keeping track of the cash in your tills and safe is so easy. I would need a whole lot of space to talk about every thing Bravo does for me and my company but the bottom line is this is, by far, the best program on the market. I am on first name basis with a lot of Bravo's staff and they are such wonderful people. I feel they really want you as a business owner to succeed. They are great. We are just a small pawn shop in Callahan, FL called First Coast Pawn & More, Inc. You can find us on Buya.com, www.firstcoastpawn.net, www.firstcoastpawn.com, eBay, Google, and also Facebook. Forgot to mention how easy it is to post to Facebook, Pinterest, Twitter straight from your merchandise webpage. And there is so much more this software can do for you because I know I am forgetting something. If you are reading this and you own or run a pawn shop, you owe it to yourself to take a look at Bravo's software. It is the best. You can call me anytime with any questions, my name is Kimbal Hutchinson and I own First Coast Pawn & More, Inc. [SENSITIVE CONTENT HIDDEN]. Thank you very much for taking the time to read my review.
Cons
Since we, as the pawnbroker, some times have to enter new data, sometimes it gets entered wrong or labeled wrong but the Bravo techs will fix extremely fast. There are some other issues that we as the pawnbroker may want to implament in Bravo and the Bravo techs are working hard to make these changes for us. I know I made several suggestions and the Bravo techs made it happen. They are great.
Industry: Retail
Company size: 51–200 Employees
Used

Daily

for

6-12 months

Review Source
---
Compupawn to Bravo switch
Every single ticket we have sent to Bravo support has been answered and explained. Even some that were changes in the software were addressed and it is very cool to get an email the next month showing exactly what was changed and fixed in the new FREE UPGRADE from bravo.
Pros
All of the employees at all of our locations picked up on Bravo with in a few days. You can really tell this software was written for a PAWNBROKER, by a PAWNBROKER. The entire Team at Bravo, from the top to bottom, has been awesome to work with and made sure we were happy and working efficiently on all workstations at all stores. To be able to click on Company Performance and see all the stores numbers on 1 dashboard is awesome. No more running 5 reports. Just 1 click. Our swinging door profit margin has increased because I really see employees looking at the estimator and making educated decisions on purchases and loans. All of our employees can write loans twice as fast now because of the estimator. We are opening another location soon and excited to use Bravo. We are going to text every customer in our database to let them know about the Grand opening sale. We did a mass text to all of our customers last Christmas and it turned out to be one of our busiest Saturdays ever in 25+ years.
Cons
As with any CHANGE, it is not all easy, it took a few weeks to learn all of the reports and the differences that we were used to, but we have now been on bravo after making the switch for 6 months and opened a new store from the start on Bravo @ Day 1, looking back we are glad we switched all of the stores and would do it again, hands down. The first few weeks, it was taking the employees twice as long to write a loan because we were still learning the software, NOW, we are all writing better loans and purchases, thanks to the estimator, and doing it twice as fast as we did with our other software.
Industry: Retail
Company size: 2–10 Employees
Used

Daily

for

1-5 months

Review Source
---
Why this software does not work.
I was very excited to convert from compupawn to Bravo, now that I have it I can honestly say it was one of the biggest disasters. I absolutely have no clue where my business stands nor do I have an idea. The buy out of compupawn is how on a general level fail, they were not prepared to do the support for compupwn customers. Support was was awesome for the first two days and then it was down hill from there. The average return on phone calls is about 4 days and in some cases 1 week, what a way to conduct business, most of our inventory we cannot locate in the system and by the time we get a call back days later we forgot why we called in the first place. To do a particular transaction in compupawn it takes 3 to 4 transactions just to get to that transaction. Yes the software has a lot features but what is the use if we do not know how to use it. It is useless. Sorry thats my opinion.
Pros
I do not know of any pros to this software and if there is any there is no training to get to it.
Cons
This is not a user friendly software and one needs extensive training just to be able to navigate or do minor transactions, and unfortunately there is no support. The team is great when we are able to get hold of them, and that is key work get hold of them days later.
Used

Daily

for

6-12 months

Review Source
---
The best I have used in 26 years, though a bit difficult to learn in the beginning. Highly...
Pros
The best feature is the ad/hoc reporting. You create whatever you want. Next is the ability to do multiple transactions for a customer from the same window, with a very quick and easy reloan procedure. If an item is repawned by a spouse, the item can be brought up on the transaction window and change the customer then you are done. Transaction and inventory history reports are excellent and the mobile ap is very useful. Customer support is top of the line. The unfinished jobs buttons on the dashboard have made us far more efficient at keeping current. This is really great with police reporting and pricing items to be forfeited. The store and employee performance tabs are great. The estimator is very helpful when learned to use properly. I like knowing backup is automatically done and offsight. The customer suggestion area makes improvements to the program happen regularly and efficiently. A lot of great ideas come from all users being able to expose their ideas and needs then have others vote on and expound on the idea.
Cons
At first, getting used to navigating and using the program. However, with patience, practice and seeking to understand the procedures, that is overcome in time and the benefits are well worth the effort. Entering new items for pawn sometimes takes longer, but the estimator makes it quicker with common items. Also, reloan of previously pawned items or items the customer purchased if entered under their name is very easy and fast. Even if an item was not purchased under their name, a quick ad/hoc search will allow for doing a quick and easy repawn. Perhaps the biggest con for me right now is the layaway feature. It is usable but still needs some work. My experience with support leads me to believe this issue will be corrected in the near future.
Industry: Retail
Company size: 2–10 Employees
Used

Daily

for

2+ years

Review Source
---
Best software on the market!!
Overall experience has been awesome from day one. Switching to bravo has paid for its self many times over.
Pros
My favorite feature is the Jewelry Master. It makes pawning and pricing jewelry easy and consistent. Just enter the necessary information and bravo comes up with the price. Bravo makes eCommerce a breeze, with the integration with eBay and our branded website. Bravo is simple to use, and has so many features I can't name them all. They are constantly added new features and make bravo better every month. Having two location, We love the cloud base software so both stores are linked together. We share a customer base between both stores, so if a customer is added its available company wide with all their data and prior transactions. I also have bravo installed on my Microsoft Surface, so I can access both stores and pull reports from anywhere just like I was sitting in the store. Ad-hoc reporting is a game changer. Build any report you can think of and data is populated in a workable format. Customer support is AWESOME and has never let me down.
Cons
I can't really come up with any. Certainly I would like to have some features tailored more to how I want them.