About DEAR
Cin7 Core, formally known as DEAR, is an app that makes enterprise-level inventory management, manufacturing, sales integration, reporting, and automation accessible to all businesses. Leverage the power of multi-module inventory management software to keep the moving parts of your business all in one location. Automate time-consuming tasks, whether you are in retail, wholesale or manufacturing. Achieve complete visibility of sales across all channels. Integrations with online stores and shipping platforms help you reach more customers and increase sales. Everything is in one system at a fraction of the cost of ERPs.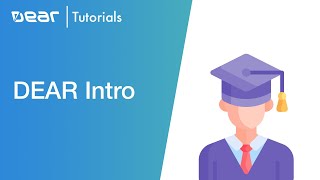 DEAR does not have a free version but does offer a free trial. DEAR paid version starts at US$325.00/month.
Starting Price:
US$325.00/month
Industry: Information Technology & Services
Company size: 2-10 Employees
Used

Daily

for

2+ years

Review Source
---
The best cloud-based Inventory Management option for SMEs
As a consultant implementing DEAR Inventory for a wide range of SMEs, we have solved an innumerable amount of problems along the way. From Batch tracking, to serial number tracking, integrations with online stores, accounting, shipping, reporting and forecasting, etc, it is all there.
The team at DEAR are generally very quick to respond and offer assistance, and the users are given the power to request and vote on new features to be implemented. The subscription pricing is also at a point where it represents huge value for money.
Pros
As a cloud integration consultant working with SMEs in Adelaide and interstate to solve inventory management issues by implementing the right software, DEAR has proven again and again to be the leading choice for these businesses and is now our recommended choice as an implementation specialist.
DEAR has the functionality to provide a central solution to any SME looking to sell online or instore across a number of channels, and manage all the inventory in one place.The integration with Xero is top notch and the most robust I've seen of almost any app that connects to Xero.
The integrations to eCommerce channels are consistent in their setup and options and allow a great deal of flexibility. Complementing these integrations are shipping service integrations that allow for a full suite of inter-connected apps with DEAR as the hub.
Cons
If I had a gripe, it would be around some minor inconsistencies within the UI across various parts of the software, as well as some minor inconsistencies with various reports that are available.
Used

Daily

for

2+ years

Review Source
---
all in all very happy
Pros
"Moved over from sage around 12 months ago to Xero and added Dear which answered the major issues I was having with Sage in that the inventory element (sure, that's not what is was designed for) was woefully inadequate for our business.
I have to report that 12 months in that Dear has met and exceeded expectations and added real value to my inventory management and customer order processing. With the recent addition of the B2B portal, and what my customers will be able to do once is it fully operational will really revolutionalise some of the challenges we faced in, for example, letting customers know what is available from stock etc.
Overall, we made the right move and I haven't seen a better combination of integrated applications than Dear and Xero!
Well done and thanks to both!"
Cons
Dear is a brilliant and responsive company, although my only gripe, is that there are few updates or communique's relating to bug fixes or developments of the application. Example is the B2B portal, there are many comments about what features are needed and bug fixes, but as yet no commentary from Dear as to which will or won't be incorporated. Like me, many will become less likely to comment f it is not apparent that they are being acknowledged. Come on Dear, at least add a comment!!
Response from

DEAR Systems

Hi Nigel,

Thank you for this review we are happy to hear everything is going well. We would like to take some time to address some of the cons.

We have new updates/releases of new features pretty much on a weekly basis. The minor changes get notified through in app notifications and major monthly releases get sent out as news letters. This can be found in our release notes sections http://dearsystems.com/inventory-software/blog/category/release-notes/

Regarding the forum we get a lot of inquiries to add new features and we usually work on an up-voting system and implement suggestions that are most popular against our users. When our businesses analysts decide on what we should implement a planned status will appear next to the suggestion. When its in progress the status will change to 'In Progress' and once finished the status will change to Implemented.

Please see our development road-map for everything that is coming up in relation to B2B enhancements based on user requests http://dearsystems.com/inventory-software/development-roadmap/

Best Regards
DEAR Team

Replied 21/11/2017
Industry: Information Technology & Services
Company size: 2-10 Employees
Used

Daily

for

6-12 months

Review Source
---
Dear systems review
Very good
Pros
Ease of use. Order processing, purchases, new product loading, quoting
Cons
Bulk Pricing updates are not very easy to perform.
Reasons for Choosing DEAR
Outdated platform
Reasons for Switching to DEAR
Price, features, customer references
Industry: Electrical/Electronic Manufacturing
Company size: 51-200 Employees
Used

Daily

for

2+ years

Review Source
---
Poor Experiences
I wish I had control over whether we switched to a new inventory management system, but all I can do is voice my displeasure and hope that change comes. As for anyone looking into it, it seems to me that DEAR has gotten mostly positive reviews. In my experience, I've had almost nothing positive to say about it. I sincerely hope that everyone will put in a little extra money for something more reliable and customer oriented so they, or those that they work with, will not have to deal with the frustrations our warehouse has gone through.
Pros
It seems that DEAR is cheaper than other options, and seems to have a wide variety of functionality -- at the very least, it has all the functionality that our company and our warehouse needs.
Cons
This product in particular has been so poor that I dedicated a lot of time to find places to review it. I started using DEAR 4 years ago when I picked up my job at this company. My company was small then, and DEAR had not been in use for very long when I got there.
Speed has always been an issue, but it hasn't become a big issue until recently as we've become more dependent on inventory and getting things done in a timely manner. In addition to being slow, we experience almost daily shutdowns of the site where nothing can be accessed. Usually, these last anywhere from a few minutes to 30 minutes, but the other day it went down for over 2 hours! This was during our shipping time when we are entirely dependent on the system, although it should be noted that we are dependent on it for the majority of the working day anyways. We ended up staying late to compensate -- and it was a Friday.
Support was not any help as they always provide empty reassurance that their 'team is working hard to improve and optimize the servers', and don't provide any kind of real fix. I could accept that if it noticeably improved over the years, but it hasn't. Clearly it's not enough of an issue for them to actually address.
Overall, terrible software service and terrible customer service. If they excel at anything, it's making their website look pretty -- although I have my complaints about poor functionality of the website as well.
TL;DR -- Would not recommend to my worst enemy
Response from

DEAR Systems

Hello Cole,
Thank you for your feedback. Over the last year, we have done a lot of change to improve the performance. To name a few; individual database for each customer, code restructuring, optimize the query, offloading some processing to different servers for quick execution and we also have a 24/7 team monitoring the system for any performance issues & addressing them before customers get affected.
One of our Customer Success Managers has been trying to contact you. We want to give you personalized attention to help you resolve any difficulty you may be facing.
Best Regards,
DEAR Team.

Replied 15/4/2020
Industry: Food Production
Company size: 11-50 Employees
Used

Daily

for

1-5 months

Review Source
---
Easy to use, reliable, and affordable
I've had very few issues with DEAR. When I do have an issue, the customer service is awesome. I get an answer in under 24 hours, and I can even schedule a call if needed.
Pros
You understand the software perfectly after 1-2 weeks of use. It is simple and generally error-free.
Cons
The fulfillment module needs work. For B2C sales each item should be scanned individually to reduce picking errors.
Reasons for Choosing DEAR
Locate was mercifully discontinued.
Reasons for Switching to DEAR
Dear was better suited for manufacturing and easier to use.