About Elastic Stack
Built on a foundation of free and open, Elasticsearch, Logstash, Kibana, and Beats pave the way for diverse use cases that start with logging and span as far as your imagination takes you. Elastic features like machine learning, security, and reporting compound that value — and since they're made for Elastic, you'll only find them from us. Reliably and securely take data from any source, in any format, then search, analyze, and visualize it in real time.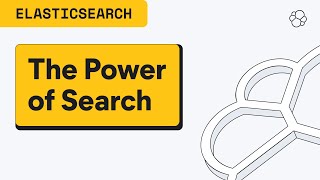 Elastic Stack does not have a free version but does offer a free trial.
Alternatives to Elastic Stack
Industry: Information Technology & Services
Company size: 2-10 Employees
Used

Weekly

for

2+ years

Review Source
---
Elastic Cloud on Kubernetes for best scalability
Organizing chat data to be searchable and log management to proactively fix issues.
Pros
One of the best features I like is that Elastic built their own kubernetes operator to extend the k8s orchestration and make it easy to deploy, scale, change, secure and configure hot-warm infrastructures. Their operator saves a ton of time during configuration. I have deployed stacks on different k8s architectures like Azure Kubernetes Service, Amazon Elastic Kubernetes Service and small on prem clusters with microk8s without issues. When we reach performance thresholds we add more elastic nodes and ECK secures and joins it to the cluster and in minutes we can leverage the extra compute. A lot of changes that are done after going to PROD are non-disruptive since ECK is aware of the main node and makes sure to pass the master role before the main one is re-deployed. I have also migrated Elastic Cloud Enterprise deployments running on bare metal and the stability of ECK is unmatched.
Cons
Currently it is not recommended or supported for a PROD cluster to do its own self monitoring so you have to deploy a monitoring cluster. In cloud scenarios this adds costs and extra complexity so it will be great to have this feature supported.
Industry: Information Technology & Services
Company size: 10,000+ Employees
Used

Daily

for

1+ year

Review Source
---
Elastic Stack - A Complete Package for Big Data Visualizations and Fast Data Query!
Elastic Stack is a powerful platform which allows you to quickly search and query on the data even if the data is in huge volume, thanks to its distributed computing and storage. it has enabled me to develop an application which fetches results from TBs of data in seconds.
Pros
1.Allows Faster searching and query operations
2.Provides with easy data visualization for analysis
3.Support for multiple data sources
4.Good SDK support for quick integration with application
5.Scalable as per the requirement with support of kubernetes
Cons
1.UI is simple ,could be made more robust and dynamic
2.Calculations and processing speed can be further improved
3.Proper usage knowledge is required when using it on scalable platforms
Used

Monthly

for

1-5 months

Review Source
---
This powerful tool allows you to take data from any source and format to search and analyze.
Pros
It is a super fast and efficient data extraction tool. Recommended for medium-sized projects.
Handles large amounts of data, is scalable.
Cons
Usable from any device, however these must be state-of-the-art and offer great calculation speeds and ram storage.
Industry: Information Technology & Services
Company size: 10,000+ Employees
Used

Daily

for

1+ year

Review Source
---
Elastic Stack for Application Logs
Elastic Stack is an open source full stack solution for logs of modern day big data applications processing logs with its different applications of Logstash, Elastic and Kibana. We are using it to read through application logs, storing logs data and using dashboard to easily navigate thru the big chunk of files. Its an amazing combo of applications, completely free of cost with easy implementation and powerful online support.
Pros
1. End to End Solution of enterprise logs with services such as Logstash, Elastic and Kibana.
2. Strong User Community and support.
3. Easy to use and implement.
4. Proactive updates on possible downtimes.
5. Dashboards for easy navigation.
Cons
1. Cloud performance is slower than on premises installation.
2. It crashes in between which delay things sometimes.
Industry: Information Technology & Services
Company size: 10,000+ Employees
Used

Daily

for

1+ year

Review Source
---
Best for Website Monitoring, Event Management and Log Analysis.
This lightweight, yet powerful, modern SIEM is well-suited for the modern security operations center as it can handle a wide range of activities with ease. elastic Stack is a powerful and flexible SIEM with feature-rich out-of-the-box tools that make it easy to get the job.
Pros
We are using ELK Stack SIEM, a scalable aggregation engine that helps us find patterns in our data as well as provides a wide array of customizable analytics and reports. With Elastic Stack, we have a better understanding of flaws and security issues, particularly memory tier support that ensures the security of our data and networks.
Cons
It is very challenging and time-consuming to upgrade cluster node roles and data replication.