About GanttPRO
GanttPRO is a cloud-based project management solution for small to midsize companies, as well as individual users. The software offers Gantt charts, scheduling, progress tracking and more. GanttPRO enables managers to schedule projects using a visual interface. Users can automatically reschedule multiple project tasks simultaneously with GanttPro's drag-and-drop functionality. Users can also create new tasks, assign them to team members, track progress, set task dependencies and milestones and map critical paths. Anyone from a project team can leave comments on tasks, attach files to tasks and get real-time notifications about actions other team members are taking. Project information can be exported in PDF, PNG, XLSX and XML format. GanttPRO also allows users to import charts from software like Microsoft Project and Excel. Support is offered over the phone, via email and through online chat. Annual and monthly pricing plans are available.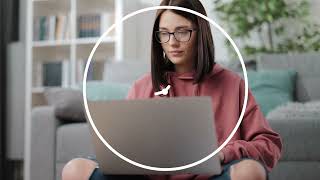 GanttPRO does not have a free version but does offer a free trial. GanttPRO paid version starts at US$7.99/month.
Industry: Civil Engineering
Company size: Self Employed
Used

Daily

for

1-5 months

Review Source
---
Finally, the best timeline app which I am looking for
I was looking for a good timeline app to plan all my projects and attach tasks to them. Gantt pro gives it all.
Pros
The timelines are well developed. The features which I like the most are the progress which is shown on the gantt bar and liking the tasks together. The ability to create sub projects and then tasks inside that sub project is a plus. I really like the organization of the projects with two views and also the workload section in the bottom.
Cons
The user interface can be a bit more friendly. But, overall, its a great tool.
Industry: Automotive
Company size: 2-10 Employees
Used

Weekly

for

Free Trial

Review Source
---
GanttPro is a very effective and handy tool for any project.
My project runs more smoothly now that progress is being tracked and planned using GanttPro. It is a lot better than using an Excel sheet as a Gantt chart of planning. GanttPro brings your planning alive and makes it easily adaptable to changes in planning or strategy.
Pros
The software allows for projects to be alive and evolving throughout their lifespan. It is easy to set milestones and tasks and assign them to your team. The Gantt chart brings clarity to the progress of the project and can be changed at any time. It is also very to monitor the progress of your team, the workload of your team and the budget being spent.
Cons
When just starting with the software it can be slightly overwhelming. There are so many options and tools that are very easy to be overwhelmed and quit setting up your project. I'd say the program does not work very intuitively but is well worth the time of getting used to.
Response from

GanttPRO

Joeri, thanks for the good feedback!

If you have any questions, please, contact our support team via live chat on the site or email us at [email protected]

Replied 3/5/2021
Industry: Hospital & Health Care
Company size: Self Employed
Used

Daily

for

Free Trial

Review Source
---
Student Project for ESA
My overall experience is great. I really appreciate a clear and functional interface. It has exactly the core features/functionalities that I need. Other tools are over-complex.
Pros
Out of all the software on the market, GanttPro presented my project management information in the clearest and most intuitive way. It's design is slick and prioritizes functionality. All the necessary tools are embedded right from the start. You do not need any additional plugins and there is no hidden cost. I am using this software to propose a student project for European Space Agency (ESA) and it meets all the requirements. The operation in the cloud provides independence from the operating system, which in my case is a very important feature (I am a Linux user). Considering all its aspects, it has been a very rewarding experience, it is a highly recommended tool.
Cons
If I press ctrl+z (undo) the program introduces a time-lapse feature. It is great, if you want to redo big changes but for small steps it is not necessary.
Used

Daily

for

1+ year

Review Source
---
Its SUPER slow to load. the design is terrible, almost unusable, started to transition away...
Pros
the gantt chart is useful.
Cons
its SUPER slow to load, there is no way to easily mark things as done. It doesnt support more than 10 tasks without taking at least 20 seconds to load anything, just clicking on a new tasks takes on average 20 seconds to load, unusable. I regret investing in this product
Response from

XB Software

Dear Francesca. We deeply regret that you encountered problems with GanttPRO. However, thank you for pointing out to the problems with performance. They do really occur. We will do our best to fix them in the nearest future. And we would like to offer you again to join us in a few weeks and enjoy smooth project management with GanttPRO. Have a nice day!

Replied 10/1/2018
Industry: Computer Software
Company size: 5,001-10,000 Employees
Used

Daily

for

2+ years

Review Source
---
If there was mobile access, it would be a 10/10 product for me.
Pros
It is intuitive to use. Customizable tools are available at all project stages (planning, management and follow-up of projects), which makes our job much easier. Also, when I want to buy a product, I want the support team to be fast and solution-oriented. It's not something I prefer to desperately wait for when I have a problem. I really liked the customer support of the GanttPRO platform.
Cons
Lack of mobile access is its biggest drawback. When we need to do our work remotely, we cannot do it from mobile because there is no access.