About Microsoft 365
Microsoft 365, formerly Office 365, is a suite of office collaboration and productivity applications. The software encompasses modules that enables the use of Microsoft Office suite and cloud-based solutions such as Skype, Exchange and SharePoint. While Microsoft 365 can be deployed through single sign-on leveraging an Active Directory, the software's functions can be configured on the online portal. It provides products such as OneDrive, Outlook, OneNote, PowerPoint, MicrosoftTeams and SharePoint. Primary features of Microsoft 365 comprise hosted services, office applications, updates, collaboration tools and Microsoft 365 Education. Additionally, users can leverage the suite for cross-platform efficiency, updated workflow, on-air meetings, cloud collaboration and email hosting. Catering to businesses and homes, Microsoft 365 can be accessed via web, iOS or Android operating system. It also provides on-premise solution for enterprises. Support is provided via email, phone and an online help desk. Pricing is per user per month.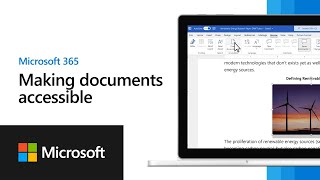 Microsoft 365 does not have a free version but does offer a free trial. Microsoft 365 paid version starts at US$6.99/month.
Starting Price:
US$6.99/month
Alternatives to Microsoft 365
Industry: Marketing & Advertising
Company size: 2-10 Employees
Used

Daily

for

2+ years

Review Source
---
Microsoft 365 is my favorite cloud-based, secure, software suite package!
My overall experience with Microsoft 365 has been great! I have been using them for 10 years and I have no plans of switching to another cloud-based software suite package anytime soon.
Pros
What I like most is how this software allows me to work from anywhere with internet access, from any of my devices after an easy app download. Updates are regular and accurate. I also love how all of my Microsoft Office products are kept in one convenient location, online, as well as in the apps. Microsoft 365 ensures I am always working on the latest version of documents. The price isn't too bad either.
Cons
The only downside to Microsoft 365 is having to have a reliable internet connection in order to be able to access my account and stored files.
Industry: Machinery
Company size: 2-10 Employees
Used

Daily

for

2+ years

Review Source
---
The gold standard for office software
I loved Microsoft 365 when I had a student account, and therefore free access. However, paying for it since then has become problematic at time, causing me to have to switch temporarily to other products for brief periods.
Pros
Microsoft 365 grants access to a multitude of excellent features made by Microsoft. Although it does cost a yearly (or monthly) fee, the number of perks received tend to justify the cost. Microsoft Office, OneDrive, OneNote, and several other tools are included within the package, all of which are superb.
Cons
My least favorite aspect of this software is the steep price tag. It can be hard to justify spending if you don't have the price within your budget.
Industry: Arts & Crafts
Company size: 11-50 Employees
Used

Weekly

for

2+ years

Review Source
---
Collaborate and communicate
As a teacher I was provided free access to Microsoft 365 suit, so my review will reflect that. I was able to use the suit to collaborate with teachers and students. Some of the tools were not as user friendly as it could be but I was still able to be productive with it.
Pros
Industry standard tools that most persons are familiar with ( Word, PowerPoint, Excel etc.)
Cons
Could be glitchy at time causing a decrease in productivity.
Can be a bit more expensive than other options like Google Workspace.
Not always user friendly and easy to use.
Industry: Banking
Company size: 2-10 Employees
Used

Daily

for

2+ years

Review Source
---
A great product to increase productivity
If you are used to work with Microsoft Office, this the tools for you, it is cost effective, because you pay as you use, you can integrate web mail and have free storage.
Pros
Allows the complete team to access the files and email everywhere as long as they have an internet connection. You can save money when compared to purchasing the licenses separately. Sets up the foundation so the company can take full advantage of cloud benefits.
Cons
Very hard to work with no internet connection. In some cases we have complains that a few features like accessing password protected files and macros limitations. Having documents in the cloud increases the security risk for having everything in one place.
Reasons for Choosing Microsoft 365
We have better compatibility with all Microsoft suite and applications.
Reasons for Switching to Microsoft 365
We choose Microsoft 365 because of compatibility and efficiency features
Industry: Information Technology & Services
Company size: 1,001-5,000 Employees
Used

Daily

for

2+ years

Review Source
---
M365 - A great tool to use
Great employee experience and easy to manage. It has greatly improved our overall employee productivity. Deployment and management are simple and easy.
Pros
Easy to adapt and meet the business need. It has features with current industry trends and with all the latest technologies.
Cons
We could not identify any cons about this software, we made use of all features.
Reasons for Switching to Microsoft 365
M365 can integrate and collaborate with all our existing tools and applications.