About Hippo CMMS
Hippo CMMS is a powerful, easy-to-use cloud-based computerized maintenance management solution for a wide range of industries. The company started in 2004 and currently works with a growing base of more than 1,300 customers. Hippo's UX design principle has always been the same: Features only have value if they're easy to find and use. The layout is clean and intuitive, making the software a breeze to learn. Customers see a fast return on investment. Hippo is there for customers, with options for onboarding and ongoing training. Lifetime support ensures customer success, and the loyalty runs both ways: 92% of customers renew their subscriptions. Hippo CMMS subscriptions allow unlimited users. Maintenance departments can grow without breaking the bank. At the software's core is the work order management module. Review tickets and then prioritize, delegate, and track work orders. Data-rich work orders have everything technicians need to maximize time on wrench. Doing the job right requires the right parts. Materials and parts can be associated with work orders and levels update automatically. Tracked data can then be built into a preventive maintenance program and customizable reports. Avoid sudden, costly repairs that add stress and bust budgets.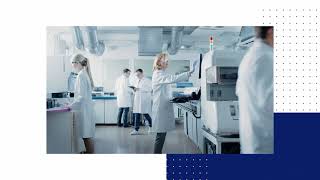 Hippo CMMS does not have a free version but does offer a free trial. Hippo CMMS paid version starts at US$39.00/year.
Starting Price:
US$39.00/year
Alternatives to Hippo CMMS
Industry: Hospital & Health Care
Company size: 501-1,000 Employees
Used

Daily

for

2+ years

Review Source
---
Good for keeping maintenance tasks organized
I work in a vendor relations position in A/P. This streamlines the companies maintenance records for all of the senior facilities and the data or invoices are in the system organized and in detail for each department from the actual maintenance request, to the facilitating, to payment of invoices from the vendor and it makes the payment process seamless.
Pros
Anyone can use it, and can be tailored to special requests.
Cons
This software is extremely functional. I wouldn't change anything.
Response from

Hippo CMMS

Thank you for your review, Marishia!

I'm glad Hippo is helping you and your team not only to keep track of your maintenance tasks, but also to streamline records and invoices for the A/P department. It's always great to hear when different departments take advantage of Hippo tools and features.
Please don't hesitate to contact us if you ever need any assistance.

Warm regards,

Fabio Carvalho
Customer Success Adviser
866.956.2859 x 223 | [email protected]

Replied 3/4/2019
Industry: Hospitality
Company size: 51-200 Employees
Used

Daily

for

1+ year

Review Source
---
A rich tool that's keeps getting better and better
We are using Hippo to track the work for our engineering teams across our two hotels. It's a great tool and getting better all the time.
Pros
Hippo is fairly easy to set up and use and it's simple enough to easily roll out to other users. The recurring / scheduled WOs are great for PM. The recently-released app makes Hippo even easier to use when mobile -- a key feature for my organization. The calendar view is important for our team. I like the database query tool, but wish you could duplicate queries. The customer service is excellent! -- second to none!
Cons
The primary challenge for our organization using Hippo is finding WOs once open. It would be nice if there were a bucket/queue for NEW WOs awaiting assignment instead of having to search for them amidst all the other work orders. Search is getting better and easier with the app, but requires re-entering search criteria every time you click into a WO and back out. Also, it would be nice if there were a way to time-delay/park items ("snooze this for a week and the put it back in the queue to be assigned"). Lastly, I would love if there were a way to customize the WO field layout, remove fields, add custom fields and change whether ANY field is required or not (instead of the 4 that can be modified).
Response from

Hippo CMMS

Thank you, Christoper, for the honest review!

We will definitely take your suggestions into consideration for what we could improve on, we always love to hear feedback on how we could become an even better product.

Cheers!

Replied 12/2/2021
Industry: Information Technology & Services
Company size: 201-500 Employees
Used

Daily

for

1+ year

Review Source
---
Excellent tool
The real-time analysis offered by this tool has been of great help to the company, because by providing information on user behavior it has allowed the development of effective CRM strategies.
Pros
My favorite aspect of this tool is that it provides analysis of user behavior leading to results that will be advantageous to the company and that will create very effective CRM strategies.
Cons
It would be of great help that the simple fact of looking for a content that I need at the moment was more intuitive and easier to locate, they are in different menus and there are many layers of search, it is really urgent that they improve that aspect
Response from

iOFFICE

Thanks for your valuable review and even more importantly your feedback. We will most definitely relay your feedback to the team!

Nicholas B.
Customer Marketing Manager

Replied 28/5/2021
Industry: Education Management
Company size: 201-500 Employees
Used

Daily

for

6-12 months

Review Source
---
An execellent tool
Besides the cons, Hippo is an excellent maintenance tool. It is organized, simple and easy to use. I use Hippo every day, adding, editing and sometimes creating work orders. And I have an excellent experience with the support team. Sometimes we have in-depth discussions on how we can improve our expertise about Hippo and finding solutions to our requests.
Pros
The software is user-friendly.
In a few clicks, you can find what you are looking for.
Good in extracting reports.
Hippo it is organized and store thing properly.
Cons
You can't close more than one work order per time.
Adding a piece of equipment, or adding a location should be more natural than add one by one.
We can't have a hierarchy relationship between work orders. Hippo should allow us to create predecessors and successors dependencies. So, you can have a main project closed when its small pieces of work orders were settled first.
Improve the way that hippo manages spare parts. Hippo should Create a separate space to register the spare parts instead of using per facility.
Response from

Hippo CMMS

Hi Thiago,

As you know, we appreciate the feedback (both pros and cons) so that we can improve. We are constantly trying to make Hippo better, and adding new features. One thing I would suggest would be to customize a work category. For example, create a "Projects" category. This will allow you to keep associated tickets together. It also allows you to search for work orders and run reports in that category much easier and faster.

I know you are in touch with our support team often, and please continue to reach out to us.

Have a great day and enjoy the rest of our summer!

Mel Motoch

Replied 20/8/2019
Industry: Mining & Metals
Company size: 51-200 Employees
Used

Daily

for

1-5 months

Review Source
---
Great value for the cost
reduce IT infrastructure.
Pros
it is easy to use, use of mobile devices and simplicity
Cons
can't open multiple tabs on web browser.