About EcoOnline Platform
EcoOnline EHS is recognised as the most user-friendly EHS software solution on the market. With an innovative approach to user accessibility and business intelligence, EcoOnline engages all users to efficiently record data and obtain critical information wherever they are working, on whichever devices they choose to use. Our suite of feature-rich modules including incident management, risk assessment, audit management, observation or event reporting, asset register, advanced root cause analysis and point of work risk assessment provides the perfect application of EcoOnline core capabilities. Gain instant oversight of your EHS data. EcoOnline's powerful reporting & dashboard capabilities allow you to gain deeper and more intelligent insights/accurate conclusions from your EHS data. Our frictionless mobile functionality helps to ensure that you can achieve the universal levels of adoption that will result in easily accessible, key business intelligence whenever and wherever you require it. Configure your processes your way. As a best-practice solution, huge considerations have been made to ensure that EcoOnline is as feature rich as it is easy to use. Customisable forms and workflows, as well as flexible data relationships make EcoOnline highly configurable. A connected solution can integrate with a number of mobile, web, or internet enabled applications to EcoOnline - creating a platform to connect applications unique to you and your business. Drive proactive safety decisions. Working with legacy software can often feel like a battle to get the insights that you need. EcoOnline works with practitioners to provide the kind of data that saves lives. The EcoOnline EHS solution is only one element of the EcoOnline EHS platform. Our comprehensive platform provides EHS, chemical safety and training solutions under one roof. The functionally rich integrated platform ensure real time decision support and EHS analytics - drive efficiency, whilst safeguarding your workforce, customers, and company reputation. Chemical Safety The most user-friendly chemical safety software on the market that gives control back to employees who manage chemical safety. Take control of your SDS Management, risk assessments and chemical reporting. Environmental Safety EcoOnline's environmental reporting software modules allow you and your organisation to track and reduce organisational emissions, optimise raw material usage and automate and schedule regular reports. Learning Manager Streamline and simplify the way you educate your teams. Digitally plan, track and report employee training and access an extensive library of relevant courses created by EHSQ experts. Book a demo today!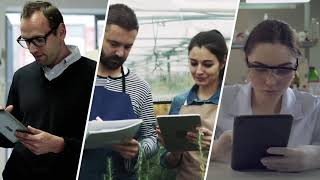 EcoOnline Platform pricing
EcoOnline Platform does not have a free version and does not offer a free trial.
Alternatives to EcoOnline Platform
EcoOnline Platform Reviews
Used

Daily

for

1+ year

Review Source
---
I really find this a great and easy user-friendly system, easy to teach new users.
Pros
When Hazards are spotted/identified and logged I find its very easy to close out/ track the said hazards.
Cons
The drop-down box (housekeeping, hot works)and the like could do with more options, this would cover more site topics /hazards
Industry: Medical Devices
Company size: 201-500 Employees
Used

Weekly

for

2+ years

Review Source
---
User friendly Chemical Inventory list with easy access to SDS
The ecoonline is a good software for keeping track of your chemical inventory list and chemical risk assessments.
The customer service is easy to contact and customer friendly and seek to solve any issues you encounter.
Pros
The software is web based, so possible to log in to the Ecoonline platform wherever you are.
Easy access to (relatively) updated safety data sheets and chemical risk assessments performed in ecoonline.
The software is user friendly and there is no need for a chemical background to use the software.
The software can be used for chemical risk assessments and to initiate risk reduction actions. It also includes the option for exposed employees (Ecoexposure).
You can use the software to check your chemical inventory list against a number of laws and regulations (e.g. Candidate list) and create a number of reports.
Cons
Not all chemicals in your inventory that are listet in e.g. the Candidate list show in the search. I suspect the reason is that ecoonline search for CAS-No, and since not all suubstances included in the candidate list have a CAS-No. they will not show in the resulted search list.
The new ecoonline platform has some pros and cons itself. The risk assessment is more thorough, but is more difficult to use. We still use the old ecoonline platform on the daily basis, which most often cover our needs.
Industry: Civic & Social Organization
Company size: 501-1,000 Employees
Used

Daily

for

1+ year

Review Source
---
Lots of jargon - highly systemised, counter intuitive in use
Pros
None really to be honest. Its simply a document system isnt it - why not use microsoft word or google docs?
Cons
I dont agree at all with many of the reviewers here saying its easy to use and intuitive. Both OI and my team find it anything but. It appears t be a an amalgamation of things which are bolted togther to form a package. The system is not logically arranged - the hierarchy of information is completely opposite to what you d instinctively expect - wide scope to progressively more detailed - its the other way around. It makes life more difficult and frustrating and certainly not easier or more efficient. There is no handbook or training - its simply have a bumble around and you re very unlikely to ever be able to use it properly
Industry: Nonprofit Organisation Management
Company size: 201-500 Employees
Used

Daily

for

1+ year

Review Source
---
This is a must for any business
Overall my experience has been exactly what you would expect from a company who values you as a customer. Any issues I have had or questions I needed answers to has been dealt with quickly and efficiently. The team have been very supportive through the entire journey, especially [SENSITIVE CONTENT HIDDEN]
Pros
Before starting to use Engage we used to do everything on spreadsheets and word documents. This now allows easier reporting, better follow through of actions, more staff engagement and a general improvement in health and safety behaviours amongst staff.
It was so easy to put in place and the on-boarding was very well organised and at a pace which suited me
Cons
The only thing I would improve would be the ability to connect with our Housing management software, but i think this is more of an issue with the software supplier rather than Engage.
Industry: Retail
Company size: 1,001-5,000 Employees
Used for

2+ years

Review Source
---
Easy way to ensure safety and compliance when working with chemichals
The customer service is very friendly, fast reacting and customer oriented. We received excellent support in setting up the system and in training the users. Any questions we have had have been answered very quickly and helpfully. The system guides the users in facilitating risk assessments very well and over all we have liked working with it. The only very small hickups we've had have been connected to prices and invoicing.
Pros
The software helps us to in an easy and effective way fulfill our legal requirements to log the chemichals we use, have the Material Data Sheets easily accessible to all, assess the risks connected to every chemichal and store the information for a minimun of ten years after we've stopped using a chemichal. EcoOnline has made us work in a much better way with chemichals and we really appreciate the support as chemichals are not our core business.
Cons
The pricing and therefore the invoicing are a bit challenging from a customer point of view, allthough understandable from the vendor point of view. The cost is formed from the number of users and the number of chemichals in use. I would rather see a fixed price than having to expand the contract on a regular bases.