About NetSuite
With an integrated system that includes ERP, financials, commerce, inventory management, HR, PSA, supply chain management, CRM and more – NetSuite enables fast-growing businesses across all industries to work more effectively by automating core processes and providing real-time insights into operational and financial performance.
What is NetSuite?
NetSuite is a cloud accounting software that provides a complete view on financial performance and cash flow analysis. The system comes with features including general ledgers, cash management, tax management, accounts receivable and payable, fixed asset management, and payment management.
How do you use NetSuite?
NetSuite is a cloud-based system, which can be accessed through an active internet connection. There are no installations or downloads necessary to use the software. Users can utilise the key performance indicator to view analysis on receivables, payables, sales, total bank balance, and more.
Who uses NetSuite?
NetSuite can be used by companies of any size in any industry in need of financial management software.
How much does NetSuite cost?
NetSuite does not share pricing details publicly. Please contact Oracle for information on starting price and available plans or tiers.
Does NetSuite have an app?
NetSuite has an app available on both IOS and Android devices.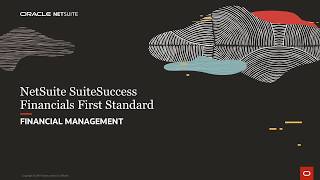 NetSuite does not have a free version. NetSuite paid version starts at US$499.00/month.
Starting Price:
US$499.00/month
Pricing Details:
Pricing available on request.
Dr. veronika V.
Dr. veronika V.
Industry: Automotive
Company size: 51-200 Employees
Used

Daily

for

1+ year

Review Source
---
Fully satisfied with setup and features
We selected netsuite after a tender process with 5 systems in the final round. Netsuite offered the best price/value and the shortest implementation time, which was also met. We needed a lot of configuration to match our digital, but complex business model, but after quite some testing it worked well.
Pros
* quick setup - from kickoff to implementation took us 5 months
* easy to learn system: we did not find trained accountants for Netsuite, but everyone works well with the system
* good set of ready-to-use reports
Cons
* american system: some booking rules and system setups are not German GAAP compliant
* some standard functionalities not integrated (e.g., multibanking tool)
Industry: Retail
Company size: 51-200 Employees
Used

Daily

for

2+ years

Review Source
---
Powerful ERP software
This software has helped our business tremendously with efficiency and analysis. We've used this software for 8 years and we are still learning & implementing new features. Tt's a very robust system.
Pros
All in one database that meets the needs of many size businesses. Allows for extensive customizations and scripting. Integrates with many 3rd party systems.
Cons
Net Suite has become a very large company with many different departments. It has lost that start up and cutting edge technology vibe. Getting quick and effective support can be hard due to the many layers of project managers, account managers, and departments. A cloud based UI can be slow at times.
Reasons for Choosing NetSuite
Our volume of transactions and products exceeded QuickBooks capacity.
Reasons for Switching to NetSuite
Not a legacy system . . better technology and capabilities.
Industry: Consumer Electronics
Company size: 51-200 Employees
Used

Daily

for

1+ year

Review Source
---
Biggest SCAM!!!
Netsuite is very heavy on misleading sales. The sales rep will lie and tell you that they will help you accomplish what you need but all are empty promises. They referred us to a 3rd party to add serialized inventory feature and our on-boarding team was behind and when their 6-8 week period approached, they left us with an undiminished product and we had to figure everything out on our own. My recommendation is to not trust the sales or implementation team. If they tell you something verbally, make sure they follow up with an email and make them sign documents. They will lie and they will trick you and mislead you. One of the most unprofessional teams I have every worked with. You will find yourself paying for add-ons constantly and there is absolutely no transparency. Whenever I contacted our account manager to present a problem or concern, she tried to sell me another module. Why can't you fix our current issue before you try to make me pay for something else. Please do your research before you find yourself stuck in a contract with a bunch of misleading employees that won't even respond to your email or try to address your concerns. I have escalated the problem to upper management and they failed to provide us with any solutions. I highly recommend you find another company that is more transparent and easy to work with. Netsuite is extremely commercialized and there is no personal customer experience whatsoever. I give Netsuite 1-2 out of 10
Pros
Our former software provided us with more features and allowed for easier/zero to little cost customization.
Cons
The smallest customiation requires an expert and with that comes an expense. Netsuite has been the second largest expense our company has after payroll. The sales team was very misleading and they tricked us when we purchased the software. We presented our former software and their response was always "Netsuite can do that." We later came to find out that yes Netsuite can do it but it comes with an associated cost. Also, the difficulty of reaching customer support is very frustrating. We were talked into purchasing premium support which is as useless as regular support. You still have to wait. You have to submit a case and wait for someone to email you back and fourth about the issue to then tell you they can't help you and you have to pay a 3rd party to accomplish what you need. Netsuite has been the biggest disappointment for our staff and company.
Industry: Machinery
Company size: 2-10 Employees
Used

Daily

for

2+ years

Review Source
---
Great eCommerce system highly integrated with backend ERP and CRM
We were able to grow and scale our business up to improve our internal processes. Ability to convert support Cases into Quotes and then in turn convert those Quotes into Orders was huge for us. It allows to track the conversion of our quotes into orders. Provide better response times and organize our quoting and order entry processes. Improved SEO tools for online store.
Pros
Great deal of features. Ability to customize your system to accommodate practically any type of business process. Seamless Integration between eCommerce, CRM and ERP systems, all-in-one data storage. Easy to integrate with third party NetSuite modules for variety of ecommerce channels - Amazon, etc. Security. Cloud Computing Model.
Cons
Suite Commerce Advanced vs NetSuite version compatibility. Once you selected certain SCA implementation of the online store and once you invested into modifications of this particular version you are locked in this version. It doesnt have the same software update cycle as NetSuite ERP and CRM. That results in two disadvantages - first, the web store becomes eventually outdated and second, with each upgrade of the NetSuite we have to go through extensive testing to make sure that compatibility between New Back End ERP and CRM and Old Online Store has not been broken.
Reasons for Choosing NetSuite
Our homegrown platform didn't have CRM module, the web store functionality was outdated and platform it was running on was outdated as well.
Reasons for Switching to NetSuite
All-In-One - ERP, CRM and eCommerce platform. Ability to modify flows to suit internal business processes specific to our Industry.
Industry: Online Media
Company size: 51-200 Employees
Used

Daily

for

2+ years

Review Source
---
#1 ERP After Evaluating Many
Very positive, I personally hope to only use NetSuite going forward, as the new releases continue to iterate on features and gets better each year.
Pros
I have implemented NetSuite at 2 companies, as well as participated in a redesign. In all cases, the ability to customize to unique business needs, far beyond something like Quickbooks or Microsoft Dynamics, is fantastic. I especially like the ability to connect nearly any software to NetSuite via bundles and APIs. We have integrated most of our softwares such as ADP, Salesforce, Databricks, etc. into NetSuite to form a tight web.
Cons
NetSuite is not particularly intuitive for first-time users, and I have seen many companies implement it incorrectly due to just not understanding what to do. Because it is so highly customizable, this can be a downside for companies that become fatigued by too many decisions and possibilities. A company desiring a complete out-of-the-box ERP may be better served elsewhere.