About NetSuite
With an integrated system that includes ERP, financials, commerce, inventory management, HR, PSA, supply chain management, CRM and more – NetSuite enables fast-growing businesses across all industries to work more effectively by automating core processes and providing real-time insights into operational and financial performance.
What is NetSuite?
NetSuite is a cloud accounting software that provides a complete view on financial performance and cash flow analysis. The system comes with features including general ledgers, cash management, tax management, accounts receivable and payable, fixed asset management, and payment management.
How do you use NetSuite?
NetSuite is a cloud-based system, which can be accessed through an active internet connection. There are no installations or downloads necessary to use the software. Users can utilise the key performance indicator to view analysis on receivables, payables, sales, total bank balance, and more.
Who uses NetSuite?
NetSuite can be used by companies of any size in any industry in need of financial management software.
How much does NetSuite cost?
NetSuite does not share pricing details publicly. Please contact Oracle for information on starting price and available plans or tiers.
Does NetSuite have an app?
NetSuite has an app available on both IOS and Android devices.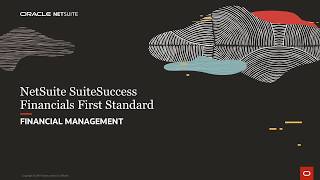 NetSuite does not have a free version. NetSuite paid version starts at £406.00/month.
Industry: Financial Services
Company size: 51-200 Employees
Used

Weekly

for

2+ years

Review Source
---
My Review for NetSuite
Time and expense tracking on projects.
Pros
I like that NetSuite combines project accounting and CRM tools is one place.
Cons
I do not have any definite aspect that I dislike about this tool.
Response from

Oracle

Thanks for taking the time to leave a review Samuel! If you haven't already done so, feel free to check out our NetSuite Customer Community. https://community.oracle.com/netsuite

Replied 28/6/2022
Industry: Banking
Company size: 2-10 Employees
Used

Daily

for

2+ years

Review Source
---
Great product for a Small / Medium Bussiness
Since I have experience in implementing ERPs, it was fairly easy to implement and train the personnel, after a few months the company runs smoothly and with great KPIs.
Pros
- It was very standardized and easy to implement in the company once we know what we needed
- Specific modules help you focus on the company's needs
- Data Management is robust, allowing to have a clean Data Base
- Oracle provides an excellent customer service
- We didn't need many it specialists to implement the ERP
Cons
- Price is high
- Being standardized not allow for much customization
- Sometimes adding another module is difficult because the tools is a little strict
- Tool is weak for specialized industries such a manufacturer, warehouse and specialized technical business.
Reasons for Choosing NetSuite
We needed better integration and customer support.
Reasons for Switching to NetSuite
I knew NetSuit which improve my project to succedd
Industry: Computer Software
Company size: 11-50 Employees
Used

Daily

for

2+ years

Review Source
---
Lots of Potential for Large Businesses, but Not a Good Fit for Small Businesses
For small businesses, I would not recommend Netsuite. The licensing is very expensive, and you ideally need a certified Netsuite professional on staff in order to utilize the software to its full potential. The customer service experience was also lacking, but that tends to be ubiquitous across most platforms of this genre. For big businesses that can dedicate staff to the maintenance and configuration of the application, there are endless possibilities, and you are likely to find everything you need all in one software bundle. For everyone else, however, I would suggest a more economical option.
Pros
Netsuite has seemingly endless business uses and integrations, and can perform a wide variety of tasks from basic accounting to project management. The system itself is very customizable to meet your specific business needs, with a variety of different service add-ons available for and additional fees. When used correctly, Netsuite can potentially be a one-stop shop for all of your primary business functions, and is adjustable to accommodate virtually every user role possible.
Cons
Netsuite is very expensive, even for its basic feature package. The licensing fees increase each year automatically, and there is little room to negotiate with your account manager. In my experience, customer service has been less than satisfactory, and you are constantly tossed back and forth between departments whenever there is an issue. The customization process for the application is also extremely complex, so if you do not participate in formal training program for the software, you may have a difficult time setting up your desired features.
Reasons for Switching to NetSuite
We switched from QuickBooks online over to Netsuite to gain access to more services, but then eventually switched back to QuickBooks because Netsuite was too expensive and complex.
Industry: Wholesale
Company size: 11-50 Employees
Used

Daily

for

2+ years

Review Source
---
100% Cloud Based Solution from the start
Great overall experience with the software. We have found it to be easy to use, its configurable to meet our needs and a solution we can grow with. Overall good value, reasonably low cost feature rich completely cloud based ERP system.
Pros
Product is completely cloud based and easy to use. Updates to software are automatic and painless. Do not need an IT Staff to support it. We've been using for 8 years and haven't needed any dedicated full-time IT staff. Features are rich and it is highly customizable to meet your company's needs.
Cons
Owned by Oracle now. Cost keeps increasing.
Reasons for Choosing NetSuite
Wanted cloud solution with multi-company and multi-currency capabilities.
Reasons for Switching to NetSuite
100% cloud based from beginning, most configurable and easy to use.
Industry: Sporting Goods
Company size: 11-50 Employees
Used

Daily

for

1+ year

Review Source
---
NetSuite was a big leap forward for us.
Once you get comfortable with the navigation and understand the workflows, it's easy to use. I'll give credit to NetSuite/Oracle for the help forum. Needed to add some functionality to the purchasing process (tracking whether POs have been acknowledged by the vendor, so I can follow up if not). Had a vague idea how to do it, but posted on the forum. One day later a NetSuite guru had posted a step-by-step process that 100% nailed it.
Pros
It's a web-based ERP, so it does basically anything you ask it to (or are will to pay for it to do). Once you get the hang of it, it's an awesome tool for ordering, receiving, production planning, accounting, etc. Customizable dashboard puts the right info in front of me.
Cons
1. It's web-based, but it's slowwwwwwww. Far and away the slowest software I use on my desktop (Mac). Sign in on the iPad Pro? It'll add an hour to my day waiting for page loads.
2. Everything costs extra. We currently pay for a third-party software to connect our Shopify store to NetSuite. Heard there was now a native NetSuite-Shopify connection. Tried to connect - turns out, you've got to pay for that too. Don't get me wrong - it's powerful stuff, but anything that's not part of the basic package is going to cost you. Negotiate!
Response from

Oracle

Thanks for taking the time to leave a review Gregg! If you haven't already done so, feel free to check out our NetSuite Customer Community. https://community.oracle.com/netsuite.

Replied 7/6/2022