About WordPress
WordPress is an open-source, cloud-based content management system based on PHP and MySQL that helps small to large businesses create, manage and publish content for websites. The customizable solution allows enterprises to use plugins, widgets, and themes to improve traffic-driven content across multiple websites. Features of WordPress include a content manager, a drag-and-drop interface, templates, dynamic page generation, password protection, multi-page posts, previewing and publishing. It comes with a drag-and-drop file uploader and media browser, which allows users to upload and store pictures, music, videos, documents and more. Additionally, it provides auto-saving and restoring functionalities for businesses to automatically save and restore crucial data in case of a system crash. WordPress comes with an application programming interface (API), which enables developers to customize as well as connect plugins with the solution. Pricing is available as per business requirements and support is extended via forums, FAQs and other online measures.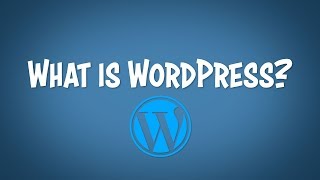 WordPress has a free version and offers a free trial. WordPress paid version starts at €4.00/month.
Starting Price:
€4.00/month
Alternatives to WordPress
Industry: Information Technology & Services
Company size: 2–10 Employees
Used

Daily

for

2+ years

Review Source
---
Easiest Way to Create and Support a Web Page
It has been great, and I Really recommend Everyone to use Wordpress to create any kind of Web Pages.
Pros
That You have everything at a Hand, if you need something, it is almost likely that it is already done by someone else and you download the plugin and done.
Cons
That sometimes in Upgrades it get really annoying because some plugins stop working and you need to wait until everything is upgraded/updated.
Reasons for Choosing WordPress
Wix have a cost and you have a lot of walls that don't let you do a lot of different kind of stuff, you are limited by the thing they have.
Reasons for Switching to WordPress
Wordpress if you know it, it is free and without Fees
Industry: Information Technology & Services
Company size: 2–10 Employees
Used

Daily

for

2+ years

Review Source
---
A Great Solution for Experts and for People who don't know a single line of code
Wordpress saved me a lot fo time in developing not only websites, but also platforms with complex services for various clients.
Pros
WP, for those who need more than a blog, is downloadable and installable apart from Wordpress.com. Is totally customizable, constantly updated and have a HUGE community and a very rich documentation.
Cons
The fact that there are so many thir party plugins around, means that at every update we need to be very careful to not break anything because of incompatibility problems. Also, the more plugins one install the more slow our website become. Sometimes is difficult to find a issue, and the debug steps requires to literally shut down the website deactivating everything.The security can be improved by default, instead of forcing a user to move and hide things around only after installation and manually.
Industry: Mechanical or Industrial Engineering
Company size: 501–1,000 Employees
Used for

1+ year

Review Source
---
Wordpress as a Designer/user
It was neutral to positive experience for me using wordpress. Since I have an engineering and programming background I was able to do quite a bit in a short amount of time. It is a great platform to use for someone who is looking to just have a simple website with basic information and nothing complex. I think it is very intuitive and useful for bloggers.
Pros
I used this software to build a website for a Non-Profit foundation for some fundraising events. I got an account with Bluehost server and wordpress was included in it. For someone who has never built a website before, wordpress did make my life very very easy. It has numerous features that can definitely help a novice like me get a basic website up and running. I enjoyed the following things while using this
- Themes
It comes with some basic theme templates which can be used to build the website. Just fill in some information that relates to your website and it will populate it. Think of it as a powerpoint template with boxes and design
- Easy to upload pictures
I was able to create folders and stores pictures on there and name them accordingly so I can go back and use them on different pages.
- Widgets and Plugins
The main attraction for this software platform I believe is their built in widgets and plugins. You can download from so many options. It is kind of like exploring the app store on your phone. Since it is an open source lot of users create their own widgets and plugins which are either free or you can purchase it. Needless to say purchased ones are much better but I got by with all free ones.
- Edit code
yes if you are a very savvy css html developer and you understand the code, you can go in and change their code and make adjustments.
Warning: Don't mess with it if you don't know what you are doing
Cons
The cons that i noticed in my website after it went live was
- Speed
The website was just slow. I am not sure if it is because of the widgets and plugins running on wordpress but I hated the speed.
- Updates could ruin website
Their themes get constantly updated so if you do not update it properly or if the new build released has a bug on it, it could mess up certain things on your website. This happened to many times where the plugins that worked fine on the older build wouldn't work the same on the new.
- Time consuming for beginners
Yeah it's not as simple as I was expecting it to be. I did spend quite an amount of time understanding the features and how to make best use of them. It was a lot of trial and error so be ready to put in some work at least.
Industry: Electrical/Electronic Manufacturing
Company size: 51–200 Employees
Used

Daily

for

2+ years

Review Source
---
"WordPress: Empowering Website Management and Content Creation"
My overall experience with WordPress has been highly positive. It has provided me with a robust platform to manage and create content for my website effectively. The extensive customization options and flexibility have allowed me to tailor my website to match my brand and meet my specific requirements. The seamless integration with various third-party plugins has enhanced my website's functionality and allowed me to streamline my business processes. While there may be a learning curve for beginners and occasional considerations for security and plugin compatibility, the benefits and features of WordPress outweigh these challenges. WordPress has been a reliable and powerful tool for website management and content creation, empowering me to establish a strong online presence and engage with my audience effectively.
Pros
WordPress offers a user-friendly interface and robust tools for creating, editing, and organizing various types of content, including blog posts, pages, and multimedia content.
Cons
beginners may face a slight learning curve, especially when it comes to more advanced customization and plugin management.
Reasons for Switching to WordPress
SEO Friendliness: WordPress is designed with built-in features that are beneficial for search engine optimization (SEO). It allows users to optimize their website's structure, URLs, meta tags, and content, improving their search engine rankings and visibility.
Industry: Information Technology & Services
Company size: 10,000+ Employees
Used

Daily

for

2+ years

Review Source
---
WordPress is an intuitive and easy to use platform.
The main argument in favor that I have of its use is its simplicity and ease of use. No deep technical knowledge is required to create a basic website with WordPress. The user interface is intuitive and friendly, allowing users to seamlessly create and manage their sites. There are thousands of themes available in the WordPress library that I use frequently, allowing me to choose from a wide range of styles and layouts. In addition, there are numerous SEO plugins available that help improve optimization even further.
Pros
WordPress is an intuitive and easy to use platform, which makes it ideal for beginners or anyone because it is also deep if desired. No programming or web design knowledge is required to easily manage, update and customize the site. As I mentioned, it is highly scalable, which means it can handle everything from small blogs to high-traffic websites with no problem. Also, new functionality and features can be easily added as the site grows.
Cons
The software regularly has updates to fix bugs and improve security, as as an open source platform, WordPress is an attractive target for hackers. However, these updates can be inconvenient and take time and effort to implement. And well, sometimes they can cause compatibility problems or even contain malicious code.