About Wrike
Wrike is a cloud-based project management platform for teams of 20+ that is suitable for both large enterprises and SMBs. It supports remote work for various teams. This solution comes with Gantt charts, calendars, workload view for resource management, custom dashboards, and real-time updates. It allows for structuring via folders, projects, and tasks as well as auto-assignment based on task statuses. Wrike for Marketers is a separate product with tailored templates, proofing tools and an Adobe extension. Wrike integrates with a variety of tools including SalesForce, Dropbox, Slack, and Adobe Creative Cloud and offers an open API. Wrike is suitable for marketing, operations, creative, and large to midsize IT teams. The solution is priced per-user and is on a monthly subscription basis.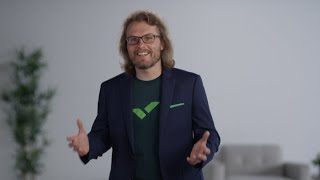 Wrike has a free version and offers a free trial. Wrike paid version starts at US$9.80/month.
Starting Price:
US$9.80/month
Industry: Retail
Company size: 51–200 Employees
Used

Daily

for

2+ years

Review Source
---
We get so much more done since we began using Wrike.
Wrike is a great program. Not only has it helped our various departments manage their projects better, but has given us cross-team visibility we have never had before. That was a huge benefit that we weren't expecting.
Pros
Wrike is EXTREMELY powerful. The learning curve is very manageable and very quickly your teams can be using the tool and improving their efficiency. It has made a TREMENDOUS difference in our productivity. Our teams adopted the program with very little trouble and now it is our main workflow system.I am not sure how we did business before we got Wrike.
Cons
There is very little we don't like about Wrike. It is a great program. We have always figured out a way to make it do what we need it to for managing our business.
Reasons for Choosing Wrike
Team Gantt can't hold a candle to Wrike. It is harder to use, has a MUCH bigger learning curve, we struggled to get team adoption with Team Gantt, it didn't work well across multiple departments. Wrike is just a much better system.
Reasons for Switching to Wrike
Wrike was a better fit across the whole organization. Monday.com was a good fit for marketing, but didn't work as well for product development, tech and other departments in the company.
Industry: Hospital & Health Care
Company size: 51–200 Employees
Used

Daily

for

2+ years

Review Source
---
When it comes to managing projects, Wrike is top-notch
Wrike is a powerful and simple tool for managing projects. The platform is user-friendly, and it comes equipped with a variety of tools that simplify teamwork and project administration. The analytics and reports are also quite helpful for seeing the big picture of a project.
Pros
Thanks to the platform's flexibility, I've been able to centralize and simplify a great deal of my work. The most exciting feature is the seamless real-time communication and team overview that it provides. In sum, if you're wanting to increase productivity and better manage your workload, Wrike is a tool I'd strongly suggest.
Cons
If I had to select one thing, it would be that all the features and options may seem overwhelming at first. It took me some time to learn how to maximize the effectiveness of each feature.
Industry: Retail
Company size: 5,001–10,000 Employees
Used

Daily

for

1+ year

Review Source
---
Wrike allows me to effectively organize all my daily tasks
Iam able to effectively organize my projects, reviews, and campaigns with the help of Wrike. It's simple to monitor development, identify bottlenecks, and advance projects in meaningful ways.
Pros
Using Wrike, I am able to see all of the tasks that go to a particular marketing campaign and get a better grasp on the overall scope of the project. It's great that you can create workflows for different types of requests. I like the fact that you can create workflows to handle different requests.
Cons
Finding specific requests is often difficult or impossible due to the poor search feature. The user interface isn't the most intuitive, and you'll need to be familiar with the way Wrike operates in order to get around.
Industry: Marketing & Advertising
Company size: 2–10 Employees
Used

Daily

for

1-5 months

Review Source
---
Marketing Agency Buyer Beware
Buyer beware if you're a marketing agency looking at Wrike for PM tool. We engaged Wrike to help us solve some very specific issues in which we outlined in detail during our numerous calls with sales rep. He showed us high-level that we could solve for our needs in his demo account which was not set-up to be agency-specific. He gave us test access and we tested as much as we knew how to test not understanding how to use the system but was reassured by the sales rep over and over again that Wrike could solve our needs. We decided to proceed with Wrike and even purchase the onboarding package so that someone could train us on how to use the system. The first onboarding rep we were given had literally zero clue how agency operations were set-up. We again outlined everything we needed Wrike to accomplish for our business and we left our first session feeling like we made a big mistake. We were given a second onboarding rep who was a lot better however, after three sessions, he couldn't even help us with solving our needs. To his credit, he tried so many workarounds but the system still wasn't working for what we made very clear we needed it to do. For reference these are the items we stated numerous times we needed this system to solve for:
1. transparency with clients being able to plan out ongoing marketing plans (solved only 50%)
2. track time and effort to be able to track workload (solved)
3. track ongoing month-over-month retainer budgets and products clients (not accurate
Pros
Detailed task management
Workload managment
Cons
See below including very poor customer service
Reasons for Choosing Wrike
I thought I was getting a more comprehensive product little did I know I was making a very bad decision
Reasons for Switching to Wrike
There were onboarding specialists vs Clickup.
Response from

Wrike

Thanks for your feedback. The experience you describe does not reflect the level of service we strive to deliver, and we want to help make it right. We were unable to identify your account from the information here, so please contact us directly at [email protected]. We would love to make things right if you give us another chance.

Replied 6/4/2021
Industry: Restaurants
Company size: 10,000+ Employees
Used

Weekly

for

2+ years

Review Source
---
Best Value Product Management Software Available.
Project plans, external stakeholder collaboration, form filling, project maintenance, project health monitoring, task organization according to due dates, and the scheduling of modifications or updates are all accomplished with the help of Wrike. Because with Wrike, our cross-functional teams no longer need to juggle disparate papers to accomplish the aforementioned goals. The software may be used to keep tabs on how much time is spent on each project and how many resources are being used.
Pros
After spending a few years with Wrike and becoming proficient with its workflow creation features, I can confidently declare that its ability to construct interdependencies is its most useful function. Connecting our visual work within tasks has been a game-changer for developing throughlines for the creative team I work on. The changes to the user interface over the past year, as well as the connectivity with Slack, have been immensely helpful to my team. The alert system works well.
Cons
The Mac desktop application isn't perfect. As soon as Apple releases an update, it often becomes incompatible with the new software and stops working.