About Google Voice
Google Voice is a cloud-based business phone system that provides users with a unique contact number to receive international calls, send text messages and transcribe voicemails, streamlining communications across the organization. The application allows businesses to centralize activities such as number assignment, porting and billing on the G Suite Admin console. Key features of Google Voice include usage reporting, call forwarding, private branch exchange (PBX) and contact management. It comes with an automated attendant, which lets users transfer calls to other extensions without requiring an intermediate operator. Additionally, users can configure system settings to automatically block spam calls and manage text messages across various devices. Google Voice facilitates integration with other applications of G Suite such as Hangouts Meet, Google Calendar and more. Pricing is available on monthly subscriptions and support is extended via phone and other online measures.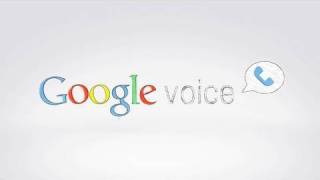 Google Voice has a free version and does not offer a free trial. Google Voice paid version starts at US$10.00/month.
Starting Price:
US$10.00/month
Alternatives to Google Voice
Industry: Machinery
Company size: 201–500 Employees
Used

Daily

for

2+ years

Review Source
---
A great tool for small businesses that need an extra line
Overall, I have been happy with Google Voice and its capabilities. While our team only uses the service for a second line at present, it does the trick for them and has not failed us yet.
Pros
Voice is very easy to implement and deploy. We have been using Voice as a second line for our team for quite some time now. The ease of using the app or website is great and not having to purchase a separate subscription or set up a new service is awesome.
Cons
Call quality can be a little hit or miss with Google Voice. While we generally have no problem with the service, it can vary greatly depending on the quality of the cell/WiFi network that is being used. This is sort of par for the course with VOIP services however and to be expected.
Industry: Design
Company size: Self Employed
Used

Daily

for

2+ years

Review Source
---
Excellent Business Phone Line
It has been very good. Sometimes I answer and the call drops or it is quiet for a little bit and then the call drops but when I look into the number, it is a spam caller anyways. When there is a person trying to get ahold of my business, I am always able to talk to them or they leave a message.
Pros
I use this as my business line since I work from home and only have a cell phone. But now I am able to have an office line to receive phone calls and texts at no extra cost. The transcript feature is really nice, so if anyone leaves a voice message, I also receive an email with a written transcript. It doesn't always make sense but it is nice to see the email first if I can't get to listening to the message for a while.
Cons
For what I need it for and how I use it as a business phone, I have not run into any problems or things I don't like.
Alternatives Considered
VOXOX
Reasons for Switching to Google Voice
I choose Google Voice because it is free. Most or I think all of the other options I looked into have a price associated with them.
Industry: Construction
Company size: 11–50 Employees
Used

Daily

for

2+ years

Review Source
---
Excellent for small businesses
Overall, Google Voice solved all of our telephone issues. We have been able to add lines for new employees and we also love the ability to use it on our desktops for the employees that field calls in the office.
Pros
Google Voice was integrated into our company a little over 2 years ago. I don't know how we lived with out it before. It was so simple to set up and implement. We love how easy it is to use and also the app. It is a powerful tool.
Cons
There isn't much that I dislike about Google Voice. Once the settings were set up right for our business, it is pretty flawless.
Industry: Entertainment
Company size: Self Employed
Used

Daily

for

Free Trial

Review Source
---
Google Voice
Overall I lovever the app the idea is great and bests out textbook for sure
Pros
I am happy that it's always attached to your Google account and that it's so quickly able to use. I can also switch my number.
Cons
I really don't like that I can't use this unless I have a number attached. Also the voip label gives for a disappointment when using the number for some things. It's more of a restriction and I wish it wereally completely free without restrictions
Industry: Health, Wellness & Fitness
Company size: 2–10 Employees
Used

Daily

for

2+ years

Review Source
---
Google voice an easy way to text your friends hands-free
Overall I love the multitask function that I could use with Google voice I could be working on something and sending out a text message instead of typing on my phone I tend to do that a lot with my business and it saves the fingers and the hand cramps but you must always remember to pronunciate your words before you push send or I could autocorrect something you didn't mean to say
Pros
What I absolutely love about Google voice is that when I am driving and you're not allowed to have your cell phone you can talk easily into it and it will send a text for you or if you're doing chores around the house or the office
Cons
The only thing you need to be careful about with Google voice is make sure you are pronunciating your words so that it doesn't misspell or misinterpret what you're saying in fact I am using Google voice right now to make this review