About Gmail
Gmail is a cloud-based solution that helps businesses streamline communication across the organization via emails. It enables professionals to sort inbox messages into various categories and place emails into new tabs using a drag-and-drop interface. Using Gmail's confidential mode, businesses can set an expiration date for messages and secure information by preventing unauthorized access. Managers can create personalized accounts for employees and view the schedule of upcoming meetings on an in-built calendar. Additionally, it offers mobile applications for iOS and Android devices, which lets users manage multiple accounts and receive automated notifications regarding new emails. Gmail comes with an application programming interface (API), which allows organizations to modify the system and integrate it with various third-party systems. The product is available for free and support is extended via documentation.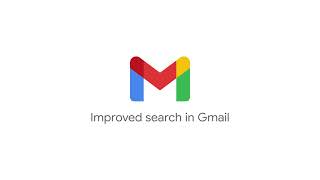 Gmail has a free version.
Industry: Marketing & Advertising
Company size: 2-10 Employees
Used

Daily

for

2+ years

Review Source
---
Gmail does more than you think!
My overall experience with Gmail is very enjoyable. I really do not have tons of complaints, especially since it's free lol.
Pros
What I like most about Gmail is the popularity, price, and ease of use. Everyone who has an email address almost always has a Gmail account. Gmail's user demand and features are extremely helpful with online communication efforts
Cons
The only thing I do not like about Gmail is the small storage space and the size limit on outgoing messages. This is a headache if you need to send large files regularly.
Reasons for Choosing Gmail
I made the switch from AOL to Gmail because AOL was dated. Once dial-up became a thing of the past, Corporate America changed with it. No one was using AOL for business any longer. Therefore, I needed to find a sufficient replacement. Over the years, Gmail has created many new features and applications that make it easy to stick with Gmail.
Reasons for Switching to Gmail
I chose Gmail over Yahoo Mail because Gmail offers more features.
Industry: Legal Services
Company size: Self Employed
Used

Daily

for

6-12 months

Review Source
---
One Feature Makes Gmail Essential as a Small/Startup Business
Overall, Gmail has accomplished everything I would expect an email program to do. The automated alerts about potentially-missed emails is what I think makes it the best option, and it's the reason I would recommend Gmail to other small/startup businesses to manage their email. It might not seem like a required feature at first, but as more and more emails come in, the prompt about having possibly failed to respond to one is essential.
Pros
Gmail is much like any other email program available. It allows free accounts, so the cost makes it a great option. If you want to spend a few bucks each month, you get email management that is tied to your own domain. This was great for me as I started my own law practice because it provided a professional email without having a website/hosting setup yet.
The one feature that would make me recommend Gmail over other programs is the automated notifications that inform me about emails I may need to respond to. Gmail is the first that I have seen to implement something like this, or at least to implement it in a way that didn't require me to set anything up. I read an email. I either don't respond or begin drafting a response that I don't send. Two days later, Gmail is asking me whether I intend to respond to that email. The best part is that this doesn't happen with the marketing/update emails that I've signed up to receive, like notification emails and such. Gmail seems to be able to distinguish, maybe based on the content/subject of the email-- I don't know? But it works great, and because it's been so helpful to avoid missing an email, I now prefer Gmail to other email providers.
Cons
I think the contact management can be improved. The only other problem I've had with Gmail has been with sorting incoming messages. I may have become too used to desktop applications that I would create "rules" in to instruct the program what to do with emails having a particular word in the subject or from a particular sender. I tried to organize my inbox a bit better in Gmail, and either I couldn't figure out how to make it do what I wanted, or it isn't possible. I'm not sure which it is. In any case, it was taking too much time, and it was easier to just "select all" and "mark as read."
Reasons for Switching to Gmail
I chose Gmail over HostGator's web-based email because it seemed more difficult to setup email accounts through HostGator. Although the cost is definitely better for professional emails using my domain name with HostGator, email is just too critical and I use it too often to not have it integrated with everything else. That integration, with the ease of setup, was why I chose Gmail over HostGator.
Industry: Market Research
Company size: Self Employed
Used

Weekly

for

2+ years

Review Source
---
My Gmail Experience
Gmail is a good software for companies with large and expansive employee positions. It holds a wider and more expansive business operation in dealing with sending, receiving, holding meetings, etc. I myself found Gmail a good email provider but, It just had issues that I did not want to deal with.
Pros
I liked the personalization settings. Themes, etc.
Cons
It was difficult to find information and navigating to find a specific function was difficult.
Industry: Higher Education
Company size: 5,001-10,000 Employees
Used

Daily

for

Free Trial

Review Source
---
Email me by Gmail !
I use Gmail a lot in my correspondence with my professors, as a researcher in international business, I prefer to use Gmail over my practical email for my university because it makes it very easy for me to organize my mail and prevent spam messages, and most importantly, I can transfer my files smoothly because most of them have a very large capacity, so I use Google Drive-In that and this is not available in my university email
Gmail allowed me to create a professional signature bearing my photo and my university logo and know myself very well to compensate for that.
Pros
Gmail works very efficiently, whether on the phone or computer
The user interface is organized and uncluttered and allows focus
The notifications are very convenient as well as the options available allow the application to be adapted according to the user's preferences and this creates a lot of flexibility
The ability to add digital signatures and logos works very smoothly and allows adding very difficult designs, which is not available in other types of applications and this creates a real sense of belonging for the user because he can form the image he desires about his person or business
Integration with Google Drive is great and allows you to share large files smoothly
Cons
So far, I don't see any flaws in using it
But with the continuous digital developments, I would advise the Gmail team to invest in the field of voice-to-speech for users who do not prefer typing much. It will be a very powerful feature.
I can also recommend the development of the suggestion system so that it suggests suitable writing templates for use according to the specialty that the user needs
Industry: Health, Wellness & Fitness
Company size: Self Employed
Used

Daily

for

2+ years

Review Source
---
Gmail Great For Personal And Business Use!
Gmail is user-friendly. I love that it offers a free personal account as well as an inexpensive paid account for business. Gmail is the perfect solution for me to stay in touch with both personal and business contacts.
Pros
I love Gmail because the free personal email separates emails into Inbox, Social, and Promotions categories which allows me to focus on the more important email in my inbox first without getting distracted. The paid version of Gmail for my business allows me to offer a HIPAA compliant email to my clients with security features for client privacy. In both personal and business emails I can create Folders for greater organization and the search feature allows me to find information or contacts quickly.
Cons
For the personal Gmail account, sometimes email falls into my Promotions folder instead of my Inbox so I miss time sensitive email.