About Google Calendar
Google Calendar is a calendar management solution that helps organizations schedule and track meetings and events. It enables employees to create to-do lists and automatically receive reminders to complete specific tasks. Google Calendar allows team members to access the calendar in multiple formats, including monthly, weekly or daily view. The assists tool lets users create events with details such as title, location, timing and associated personnel. Administrators can create calendar groups to organize and schedule team events, holidays and meetings. Additionally, the schedule view functionality lets employees display upcoming events with information, such as relevant images, maps and dates and time. Google Calendar enables staff members to synchronize the calendar with Gmail and automatically update event invites and reminders sent via email. It also provides Android and iOS mobile applications, which lets users manage operations remotely. It is available for free and as part of GSuite. Support is extended via email, documentation, FAQs, phone and live chat.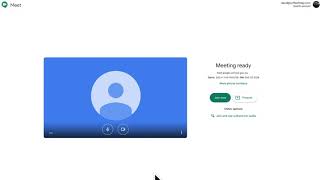 Google Calendar has a free version.
Alternatives to Google Calendar
Industry: Marketing & Advertising
Company size: Self Employed
Used

Weekly

for

2+ years

Review Source
---
Remembering with Google Calendar
Google Calendar has assisted me with remaining incredibly coordinated in all areas of my life.
It is easy to utilize and outwardly engaging. This instrument makes it simple to organize gatherings with colleagues, plan occasions, and even add errands for every day.
I will keep on utilizing this apparatus both for expert and individual association.
I love that an off site getting unites the guide as it's image, or now and again a genuine image of the area.
I use Google Calendar for individual and business utilizes.
Pros
Google has made it so natural to oversee even the most active schedules.
The offer element permits numerous individuals to have concurrent access, which is helpful now much more than before with colleagues working from an assortment of areas.
Changes to the schedule are done continuously, so next to zero postponement in is having the option to plan and affirm arrangements.
It permits me to set up numerous different schedules on similar records.
With this element, we have had the option to set up altered schedules for each common task, which permits us to just impart them to individuals from those groups.
We are accordingly ready to follow the action of all colleagues cooperating on those activities.
It is essentially the simplest to utilize project the executives instrument.
Cons
There isn't a lot dislike about Google Calendars.
On the off chance that I had one analysis it would be of duplication Calendars and Holidays.
I'd very much want to see some "shrewd sifting' actually intending that assuming you as of now have Birthdays turned on in one of your schedules, on the off chance that you have another schedule, or imparted schedule to a similar data it frequently appears as a copy.
In all decency, its generally a client arrangement issue, you can undoubtedly flip off occasions or birthday events in schedules yet there must be google brainiac that could work on the interaction.
Reasons for Switching to Google Calendar
To test the functionalities of the other options
Industry: Automotive
Company size: 501–1,000 Employees
Used

Daily

for

2+ years

Review Source
---
Your personal assistant in your pocket
The interface design of the service is very simple and useful. It has an easy interface design. It's fast and resource consumption is minimal. The service it provides to users is free. High performance and at a level that can be integrated with other software. It has advanced reminder options and has the ability to follow many different organizations.
Pros
It is a software and service designed for all your meetings, reservations or plans to be made daily, weekly, hourly or in the long term. The service, which is under the guarantee of Google, is a software that serves users at all levels or professional users. Thanks to the service, which is much more than an agenda, all your plans and appointments are now in your pocket. It saves time and resources at the same time.
Cons
Don't be fooled by the fact that the Google Calender service is free. Although this service is free, it offers more options than the quality offered by many programs and software. The resources it provides at this stage are top-notch.
Industry: Mining & Metals
Company size: Self Employed
Used

Daily

for

2+ years

Review Source
---
Barely have to keep track of my schedule.
Wonderful seamless integration, and getting better!
Pros
Email integration is really simple and built for each other
Cons
No flaws. Would recommend to any kind of user
Industry: Computer Networking
Company size: 10,000+ Employees
Used

Daily

for

2+ years

Review Source
---
Nevermore without it!
extremely positive experience, user friendly and intuitive!
Pros
I state that until today I have always bought and used android smartphones that had google calendar already installed in the system. however I recently switched to an iPhone and realized that I need google calendar to keep track of my important events, reminders and things to remember. now I use it daily, to synchronize everything with my pc and simultaneously receive alerts and reminder notifications.Unlike others, it syncs quickly and I know that, with whichever device I log the event, it will immediately show up on all the others.moreover the tagging function is my favorite because in this way i can quickly organize the events according to the category or what i need.
Cons
Sometimes a past event keeps reappearing in your notifications unless you manually clear it. it would be good to automate the process of deleting past reminders.
Industry: Accounting
Company size: 11–50 Employees
Used

Daily

for

2+ years

Review Source
---
Best Calendar Software
My overall experience with using Google Calendar is awesome. I have not find another calendar software that can replace google calendar.
Pros
Google calendar checks all the boxes when it comes to calendar plus its FREE to use. It integrates with not only google products but also other third party software. Its excellent when it comes to scheduling and other business calendar functions including sharing calendar with your team
Cons
There really isn't any noticeable cons to using this software.