About QuickBooks Desktop Pro
QuickBooks Pro helps to automate the billing and invoicing process and work order management from a single reconciliation window. With 'Bank Account Reconciliation' feature, users can link their bank accounts and define workflows for the accounting activities. This allows users to make automated payments and deposits from their linked bank account and also manage the employee payrolls via a single application.
What is QuickBooks Desktop Pro?
QuickBooks Desktop Pro is a comprehensive accounting solution that offers robust functionalities of a core accounting software application, including account payable & receivable, project accounting, expense management and payroll management, all within a single integrated suite.
How do you use QuickBooks Desktop Pro?
"Quickbooks Desktop Pro is available to be installed both on-premise and in the cloud on Mac and Windows operating systems. Users can sync, link and import data from other integrated applications, such as PayPal, American Express and Square where all transactions are automatically categorized to record monthly expenses and earnings.
Who uses QuickBooks Desktop Pro?
Quickbooks Desktop Pro is used by small and mid-sized businesses interested in internal and client facing accounting.
How much does QuickBooks Desktop Pro cost?
Quickbooks Desktop Pro offers 3 pricing plans to cater to business needs. The plans are billed on a one time yearly rate per number of users with a maximum of 5 users.The lowest plan, Pro Plus 2021 is priced at $199.00 for one user with available options to purchase payroll add ons. The Pro Plus 2021 + Payroll is priced at $599.00 for one user that comes with enhanced payroll features such as direct deposit management, tax calculations, and live support.The Enterprise 21.0 plan is intended for larger businesses and is priced at $1,147.50 for one user.
Does QuickBooks Desktop Pro have an app?
Quickbooks Desktop Pro has an app available on both IOS and Android devices.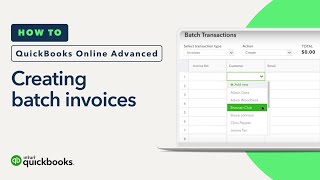 QuickBooks Desktop Pro pricing
QuickBooks Desktop Pro does not have a free version but does offer a free trial. QuickBooks Desktop Pro paid version starts at US$7.50.
Alternatives to QuickBooks Desktop Pro
QuickBooks Desktop Pro Reviews
Industry: E-Learning
Company size: 2-10 Employees
Used

Daily

for

2+ years

Review Source
---
Highest Effective Accounting Software!
I've been utilizing this software for a while now. The best accounting software comes from facts. It offers all the features required for routine accounting work. But it does need some guidance and practice. If an accountant starts with the right skills for using the software, he won't need any other alternatives.
Pros
It is widely utilized on a large scale. Customers are at ease utilizing it. It gives flawless data reporting and synchronizes with other platforms and software. This makes all accounting tasks simple. The wonderful thing is that it advances daily.
Cons
The cost is the only negative aspect. Undoubtedly, it is a worthwhile investment, but less privileged users would benefit much from flexible planning.
Industry: Farming
Company size: 2-10 Employees
Used

Daily

for

2+ years

Review Source
---
The industry standard
QuickBooks is widely used by many different types of businesses therefore, it is supported and understood by most typical CPAs and tax attorneys. Bankers are also familiar with it, as well. It does a great job of tracking income and expenses, and tax related items. While lacking in farm specific functions, it does the others so well that you can trust you'll have good information come tax time
Pros
QuickBooks is the industry standard for small and medium size businesses. It is known by most CPAs and bookkeepers, so it is easy to get answers for any questions you may have.
Cons
QuickBooks has the most standard set of features needed for most small businesses, however it is not tailored for some of the intricacies of farming.
Reasons for Choosing QuickBooks Desktop Pro
GnuCash seems to have all the functionality that an accounting package would need, and is free and open source, but not widely used and accepted by accountants, CPAs, and bankers. Since we rely on a CPA for our depreciation and tax preparation, we made the switch to QuickBooks, which is widely known by CPAs. After doing it for a few years, and getting comfortable doing bookkeeping, I feel like I could make GnuCash work if I tried it again.
Reasons for Switching to QuickBooks Desktop Pro
I chose the desktop version because I was not interested in the online features or sharing functionality, since it is just my self doing most of the entries. I also was not interested in having a monthly subscription. I preferred to buy the software one time.
Industry: E-Learning
Company size: 2-10 Employees
Used

Monthly

for

6-12 months

Review Source
---
Terrible Experience
I hate Quickbooks, all of it.
Pros
I don't like Quickbooks at all. There are no pros for me to share.
Cons
For several years I used the online version and after the decline in support I tried another accounting software. My friend, who keeps her books for their family business, told me to try the desktop version of Quickbooks. I reluctantly tried. It took days and several phone calls to even get the download to work. I finally got caught up with my books and went to print the P&L and Balance sheet and my information was corrupted. I spent about an hour with support, and she could not find a file that was correct with all the work I had finished. I have proof I finished reconciling my business checking account because I printed the monthly reconciliation report to attach to my statements and none of my work was there. I asked for a Supervisor and one never came on the phone and the phone call finally just disconnected. When I called again, I was told a Supervisor would contact me and no one ever contacted me. I want a refund and now have to try to find the correct person who speaks English to help me. I have no faith that will happen. I am happily now with Patriot Software, and Amercian based business and I am very happy.
Industry: Information Technology & Services
Company size: 2-10 Employees
Used

Daily

for

2+ years

Review Source
---
From quicken to quickbooks, helping my business work since the 90s
it was the right choice for me to jump from quicken to quickbooks, i haven't chosen anything else for my business
Pros
it is a easy as keeping a checkbook, i know that for most people, checkbooks are something archaic but the software for me, nothing else for my work is as effective as Quickbooks.
Cons
One could argue that the subscription plans are kinda of expensive for what they do, i rarely call for support, but i understand that money is needed to pay the developers to update the software, but i also understand that some people might think that it is a cons.
Reasons for Switching to QuickBooks Desktop Pro
I was using quicken since the 90s, and when quickbooks was launched i switched to it, for me its part of my business workflow
Industry: Graphic Design
Company size: Self Employed
Used

Daily

for

2+ years

Review Source
---
Accounting Software Made For Business
For a small business this software excels in making business accounting easy.
Pros
The ease of use, stability and reporting features are all top notch. Its ability to easily invoice customers and keep track of our payables and receivables are critical for our continued use. The software excels at these.
Cons
We've had no difficulties using this software and have done so for 25 years.
Reasons for Switching to QuickBooks Desktop Pro
At the time we considered it, it couldn't handle multi-currency.