About Brightpearl
Brightpearl is omnichannel-native and designed specifically for retail. It is built to reliably handle peak trading, and it integrates with the full retail tech ecosystem, providing real-time trading insights. And it's all automated so you can stay in control and manage by exception. An in-house team is available for installation as well as tech support and ongoing business consultancy. Brightpearl is designed for use by merchants - not IT staff. Every new feature is relevant to retail, so you know that everything is retail-focused. Retail merchants need a platform that can handle seasonal volume. Brightpearl provides orders, SKUs, channels, reporting and financials fit for multi-million dollar merchants.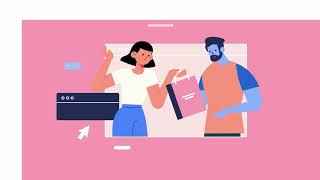 Brightpearl does not have a free version.
Starting Price:
Not provided by vendor
Pricing Details:
Brightpearl is for merchants trading $1M or above, or those that expect to be in the next 12 months. Our pricing is based on a tried-and-tested formula that factors in the pace of your growth. You'll never pay for more than you need. And when your business grows, you'll see your order volume go up and cost per order go down. Contact us today to discuss your specific requirements and we'll provide a solution that meets your needs.
Alternatives to Brightpearl
Industry: Wholesale
Company size: 11-50 Employees
Used for

1-5 months

Review Source
---
A Great Small to Medium Size Business All-in-One Solution for Customer Relation Management Tool
The customer service is truly amazing. [SENSITIVE CONTENT HIDDEN] is definitely a rare breed in the area of marketing referrals. He conducted himself with a great deal of integrity when demo-ing the product for our company.
Pros
What features I love about this software are the all-in-one solution that provides the ease of accessing customer information in one place. Instead of bouncing from various tabs attempting to retrieve customer specific details, this software collects all the data into one place.
Cons
This software may not be the solution for companies who manufacture products. They do not provide this as an option in their inventory management system.
Response from

Brightpearl

Hi Stacy,

Thank you very much for sparing the time to review us.

It's great to hear that you love our integrated package. The benefits you describe are a key element of exactly what we designed it to achieve - retail efficiency.

We acknowledged that manufacturing wasn't something that we didn't support as well as we could, so we developed our Bill of Materials module which you can find out more about here: https://www.brightpearl.com/integrations-bom/bom-module.

Thank you for your kind words about Phil. You echo our own thoughts, and I'll be sure to pass your comments on.

Thanks again for taking the time.
Tom

Replied 10/5/2019
Industry: Retail
Company size: 2-10 Employees
Used

Daily

for

2+ years

Review Source
---
I cannot recommend Brightpearl enough!
Pros
I cannot recommend Brightpearl enough! The software has transformed the way we run our organisation. It provides everything we need to operate our eCommerce business effectively and efficiently. Their innovation/product roadmap caters, certainly in our case, to current trends and requirements.
We currently use the system to manage our sales channels of 4 separate B2C Bigcommerce websites, 2 eBay stores, 10 Amazon stores (2 subsidiary businesses with 5 EU Amazon stores each) and manual telephone sales. We have 4 channels brands, which is where Brightpearl brands paperwork and emails differently for each company. It all works as one would expect, orders download and are aggregated ready for picking and shipping, inventory is updated across all sales channels, as sales occur and purchase orders are received, and accounting is updated at each point providing a real-time picture in a myriad of dashboards and reports that can be as detailed as needed.
Brightpearl support is also excellent with most cases being resolved in less than 4 hours.
Cons
I find very little to dislike about the software. It serves all the needs we currently have and know that there are elements such as automation that will prove to be useful at some point in the future.
Reasons for Choosing Brightpearl
The integration between sales channels such as Amazon and external websites was poor with Netsuite at the time. It was also very expensive.
Reasons for Switching to Brightpearl
Better integration with our workflow newly developed website, all at a reasonable price. Very logical in its implementation and use.
Response from

Brightpearl

Hi James,

Thank you for you wonderful feedback. It's great to see the huge impact that we've had on your business over the last eight years. Thank you too for your big praise of our Support team, your experience of them is very much in line with their mantra so I'll certainly be sharing your feedback with them as I know they'll appreciate it hugely!

Thank you again,
Tom (Brightpearl)

Replied 6/11/2020
Industry: Retail
Company size: 11-50 Employees
Used

Daily

for

2+ years

Review Source
---
Good Product would recommend
Good
Pros
Automation, Accuracy & Speed. The cloud based solution gave the business felxibility during the pandemic
Cons
Limitations to managing back orders during pandemic
Reasons for Choosing Brightpearl
Intelligent retail was not fit for purpose and very unreliable. Weekly support calls were the norm
Reasons for Switching to Brightpearl
Best product demo. All scenarios confidently answered and backed up with demos
Response from

Brightpearl

Hi Robert,

Thank you so much for taking the time out to recommend us!

It's fantastic to hear that Brightpearl is benefiting your business in so many ways, especially during the pandemic!

It's also great to hear that you had such a great experience with our Sales team, I know they go all out to ensure that businesses are going to get what they need from us before they sign with us - it's our transparent approach and I'm pleased you rate it so highly!

Thank you again,

Tom (Brightpearl)

Replied 14/6/2022
Industry: Logistics & Supply Chain
Company size: 2-10 Employees
Used

Daily

for

6-12 months

Review Source
---
Frustrated
Do not jump from QuickBooks to this until you have truly run a lot of tests.
Pros
I love how this system allows me to have access anywhere and allows many reps to access the accounts.
Cons
I am beyond frustrated with the lack of support and weak reporting from this system. It often has slow days as well.
Response from

Tom

Hi Frankie,

Thank you for taking the time to review us.

I'm glad to see that you're enjoying Brightpearl's cloud-based benefits. A lot of our customers love the integrated 'all under one roof' aspect of our software and I'm glad this is echoed with you. I'd like to respond to a couple of the other points you raised too:

Quickbooks. We have a number of customers who have moved away from Quickbooks to Brightpearl and have found it a great fit so I was surprised to read your comment. Customers like Growers House (https://www.brightpearl.com/expertise/customer-stories/growers-house) and The New Clothesline Company (https://www.brightpearl.com/expertise/customer-stories/new-clothesline-company). I hope the issues you had experienced are now behind you.

Support. We acknowledged that we needed to improve our Support response times, so we've grown our global Support team headcount by 40%. This has resulted in increasing the number of tickets with defects being solved by 62%. I hope you're seeing the impact of these changes directly yourself.

Reporting. We're continually improving our reporting as we know how much our customers use and rely on it. Over the last couple of months, we've made significant reporting improvements which you can read about in our feature notes (https://help.brightpearl.com/hc/en-us/sections/115000342626-Feature-launches). In a nutshell, many of the reports now download in the background so don't need to waste any time waiting for them. Again, I hope you're finding them useful.

Speed. I'm sorry to hear that you've experienced slowness whilst using Brightpearl. The improvements mentioned earlier will help, but generally speaking there are a number of factors that could account for speed issues. I've had a word with our Support team who have advised that you've not raised any speed issues with them to date. Speaking to them would be a great first step. When you do, it would really help them if you could indicate instances where speed was reduced and what you were doing at that time. You can contact them here: https://www.brightpearl.com/contact-support.

Thank you again, your feedback is important to us.

Best wishes,
Tom

Brightpearl

Replied 23/9/2017
Industry: Retail
Company size: 11-50 Employees
Used

Daily

for

2+ years

Review Source
---
Would Recommend Brightpearl
Overall the experience is very good. With the Automation App, orders are fulfilled direct to the warehouse by-passing customer services, and invoicing is completed automatically at the end of each day.
Pros
Easy to use. Gives a full view of the business with order management, stock and accounting all together in the one product
Cons
Revenue reporting on sales of products sold within bundles. Revenue is attributed to the bundled product and not to the individual product. Therefore manual manipulation of the exported data is needed.
Response from

Brightpearl

Hi Nikki,

Thank you so much for your review, we love receiving feedback from our customers!

I'm really pleased you find Brightpearl easy to use and our functionality meets the majority of your business goals. It's particularly great to hear that you're fulfilling orders swiftly by actioning the exceptions rather than each order.

On your comment on revenue reporting, have you raised this with your Success team or Brightpearl Support? I'll do this for you and get them to follow-up with you directly.

Thank you again,

Tom (Brightpearl)

Replied 14/6/2022