About Illumine
Illumine is a comprehensive childcare management software packed with all the functionalities of daycare & preschool owners. Directors and teachers can manage administrative reporting, program planning, manage billings, interactions with parents and more with the childcare app. With features like parent communication, billing and payments, lesson planning, digital attendance, virtual classrooms, and child assessments, Illumine is a one-stop shop for all your childcare management needs. Recognized as #1 by daycare software by Software Advice, Capterra, and GetApp, Illumine offers you a user-friendly method for meeting your everyday administrative responsibilities. The platform brings monitoring your day-to-day activities to your fingertips. By giving you the freedom to go completely digital, Illumine helps you save ample time and energy. Used by more than 850 preschool and daycare centres worldwide, the childcare management app is designed to make the lives of directors, teachers, and parents easier and simplified. It also enables everyone involved in the child's development process to provide the kids with the best quality childcare and education. Parent Communication: Having transparent and direct communication with parents plays a significant role in establishing trust and reliability. You can give parents a completely immersive experience in their child's learning journey with Illumine's parent-teacher communication solution. Send live updates regarding meal, nap, and diaper change times of a child with just a push of a few buttons. The platform lets you send unlimited photos, videos, and documents and also allows you to share lesson plans and assignments with parents uncomplicated. "It has everything I could ask. I am a working mom, and I always felt anxious and guilty for not being there for my boy or not be involved or informed enough. It's like Illumine has crept into a parents mind and collected all the needs, and built this app. I can see what activities my toddler son is doing," - Ishita, parent of Kevin. Digital Attendance: Our attendance software makes the attendance process smooth by eliminating the need for pen and paper. Parents and staff can sign in and out by scanning a QR code or entering a kiosk code. Teachers and directors get real-time updates of student-staff ratios for each class. The attendance tracker also lets you record the temperature when anyone enters the childcare centre. Parents and staff can apply for leaves using the attendance software. Billing & Payments: Managing childcare billing can be a tedious task. As a daycare director, you need to keep track of subsidies, hourly billing, taxation and generate reports. Our childcare billing software makes it easy to collect payments and generate all billing reports. Schools can collect payments online, generate receipts and invoices by doing a one-time setup. Pickup, Drop, Medical & Food Requests : Parents can register food and medicine requests on the app. Once the teacher feeds the child or gives the medicine, or completes the meal requests, parents get real-time notifications from the app. Lesson Planning: Parents receive the teacher's daily/weekly lesson plans, which also enables them to create submissions against assignments. The platform also lets parents and teachers discuss the shared lesson plans. Document Repository: Parents get a document repository in the system to upload their child's vaccination, immunization, and other such records. Bus Tracking: Illumine bus tracking service utilizes GPS tracking to provide accurate, real-time monitoring as it weaves through traffic. Parents & School can: Track the bus movements in real-time Contact driver or helper from the app. CCTV Streaming: If the school allows, parents can access the live stream from the app and watch their child's activities in the classroom or activity room. Schools can control camera access and allow only checked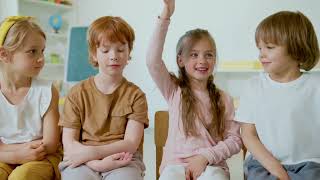 Illumine offers a free trial.
Industry: Apparel & Fashion
Company size: 11–50 Employees
Used

Weekly

for

1+ year

Review Source
---
Illumine - easy and intuitive
I use illumine at my children's school to check their daily activities and meal reports . It is quite fast and intuitive . It lets me checkin or checkout my child with the help of simple QR code scan They use it for car pool on an iPad and it helps me track the car movement as well. The school moved from a pen and paper set up which was much slower due to flipping through the clipboard to find your kids and signing for each of them. It lets me add medical and food notes as well. Such a relief when teacher marks such notes completed with a picture. Plus, if it was raining the papers were a mess. The school has the iPads at the reception that still allows for signature with the touch screen.
Pros
Illumine helps make the connection between home and the preschool setting stronger. It allows teachers and parents to communicate important information to each other. It allows for photos to be shared with the families, so that they can see the learning taking place in the classroom. It allows me to keep track of the development that my child is going through, in a very structured, easy to understand format. I like this software a lot
Cons
I really do not have any cons for Illumine. My experience has been very positive and I like the product and their user interface . I am being 100% honest when i say that I have never had to contact customer support so I can not speak to that, but I do know that the implementation of the solution was pretty simple .
Industry: Human Resources
Company size: 11–50 Employees
Used

Daily

for

6-12 months

Review Source
---
All-inclusive Child Care Center Management Software
So far I love everything about Illumine! They are quick to sort out any issues if we rarely have them. Time and again they surprise us with new features.
Pros
There are more things than I can list about why I like Illumine as a parent. I love being able to check in on my kid any time during the day with there Live streaming feature. My kid's school uploads pictures in afternoon and I eagerly wait for it during my lunch time. It helps them feel a part of my kid's day at daycare . Apart from parent communication, I like how bills are always available in my email and also sending food and medicine notes to the class teachers.! Recently they created a video of my kid's journey in the school and all the family members were absolutely delighted with the video.
Cons
The cons that have come up are very few and mostly relate to the internet services which automatically gets sorted.
Industry: Computer Software
Company size: 1,001–5,000 Employees
Used

Daily

for

2+ years

Review Source
---
Need improvement in the UI navigation
It was a pleasant experience
Pros
The facility to upload pictures and videos
Cons
When I want to see a particular day's dairy, all the dairy details will come up.
Industry: Information Technology & Services
Company size: 11–50 Employees
Used

Daily

for

Free Trial

Review Source
---
Very useful especially during the pandemic!
If you're looking for a child care management platform for your school, I would absolutely recommend Illumine because it's very user-friendly, very straightforward, all you'll need for your school is all in one place. As a parent, I wouldn't have to switch from one software to another and read endless emails from teachers just for school updates. All the information I need about my child's performance is accessible at my disposal, without checking different things from different platforms.
Pros
My kid's school used this, and the whole experience to communicate with her teachers and receiving daily reports about my child would not have been much more straightforward. During the pandemic, extra updates such as online learning and activity sharing with learners are handy, and she felt connected to her teachers even though she is away from school. They have various tools, such as notifications, assessments, fee collection, Lead CRM, etc., all in one place. Still, I hope her school would use all the functionalities as I know it would be so much more helpful for teachers and students.
Cons
As of now, the experience is pretty pleasant, and if there are
any problems, the team will be quick to resolve it for us.
Industry: Education Management
Company size: 51–200 Employees
Used

Daily

for

1+ year

Review Source
---
Best Childcare Management App
Pros
User friendly , Consist of all features which preschool would want to make their daily operations easier.
Cons
The application contains all features which I was looking for for my preschool.