About UniFocus
UniFocus is an innovator in workforce management and optimization. Connecting powerful, real-time business insights across labor management, time & attendance, guest satisfaction, and employee engagement solutions ensures operators maximize the operating asset value. Impactful workforce optimization happens when operators are equipped with real-time labor forecasting, budgeting, execution, employee and guest insights. Your workforce is your business's key differentiating factor. They deliver on your experience standards and guest expectations. They are your biggest asset, and likely your biggest controllable cost. Workforce optimization is more than just scheduling or labor management – it's where efficiency and compliance meet service. Many labor management tools can simplify hour requirements, but don't provide the solution to help your managers optimize labor performance or connect the dots from forecast to scheduling to guest experience to revenue growth. The robust collection of software, combined with industry expertise, consulting services, and a performance guarantee, makes UniFocus an effective and reliable integrated solution for optimizing workforce performance. Built for hospitality, restaurants, retail, healthcare, senior living, and any other industry with dynamic staffing needs. Cloud-based tools easily integrate with existing systems.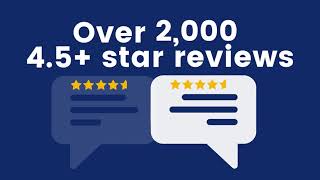 UniFocus does not have a free version and does not offer a free trial.
Industry: Hospitality
Company size: 51–200 Employees
Used

Daily

for

2+ years

Review Source
---
Meets all of our needs
The system is much easier to use than our previous system. It has better reporting, and easier for employees to understand their time, and see their shifts, corrections, etc.
Pros
Ease of manager's entering schedules, correcting any employee clock in errors and reporting. The reporting and forecasting tools are an important part of our day to day operations, and allows our managers to easily schedule according to anticipated business levels.
Cons
Maybe I'm doing something wrong, but I wish I didn't have to go in and out of the tabs/screens so often. I wish they would retain all functionality (keep the gear on the screen) so once you correct something, you don't have to go completely out of the tab, and then reopen it in order to export time.
Industry: Hospitality
Company size: 201–500 Employees
Used

Daily

for

2+ years

Review Source
---
Overall, a good product
Support helps on day to day issues, but not as great on the bigger issues. I'm just a local user and the admin for my property - our Corporate office deals with the issues. Many things to like about Unifocus but not being able to get rid of old employees is an ongoing annoyance. We've given up on trying to fix it.
Pros
I like the fact that this software can ensure we never pay less than minimum wage for a tipped employee. I like the fact that we set a rule for holiday pay and the software is able to execute that properly. I like the AUDIT tab so we can see who is touching the timecard and the Job Summary tab
Cons
The reporting feature is less than ideal because the system can't deal with employees having multiple jobs in multiple companies. When we terminate people from the system, mysteriously, they pop back up onto the system. This is the worst problem with Unifocus.
Response from

UniFocus

Thank you Linda for your response. We would definitely like the opportunity to discuss your comment regarding employees with multiple jobs. This may be easily remedied. Employees should be deactivated through your interface. Again, please contact us at [email protected] as we can get this issue corrected.

Replied 8/7/2021
Industry: Hospitality
Company size: 51–200 Employees
Used

Daily

for

2+ years

Review Source
---
Needs improvement
Pros
Not a fan of the software. The software is not the most intuitive.
Cons
Not a fan of the software. It is not sync with ADP. The benefit calculations for PTO aren't available. Specialized reports are not easily avail.
Reasons for Switching to UniFocus
Was not my choice to go with Unifocus.
Response from

UniFocus

Anissia, thank you for taking the time to respond. We strive to provide the best solutions for our partners. We interface well with other systems and would like to discuss your benefits issue and specialized reports. We have a large library of reports that may accommodate. Please reach out to us at [email protected] and we will be happy to help find a solution for you promptly.

Replied 8/7/2021
Industry: Hospitality
Company size: 201–500 Employees
Used

Daily

for

2+ years

Review Source
---
Easy breezy
Pros
I have been doing payroll for a team of 20+ for just about 5 years. The UniFocus program is very easy to use. I use it daily and have never come across any major issues. If I am on the go and quickly need to view something, I use the UniFocus app, which is convenient. It tells me who is on shift and allows to me approve requests for time off.
Cons
The one thing I don't like about the UniFocus app is the inability to change the type of time off my employee wants to use. For example, I had an associate input a time off request for 8 hours of personal time, however, they had 0 hours left. On a computer it is easy to swap that to a vacation day or floating holiday, but I cannot complete this function on the app.
Industry: Hospitality
Company size: 501–1,000 Employees
Used

Daily

for

2+ years

Review Source
---
Great labor management tool
Very satisfied with the software.
Pros
I like the labor management tools that are available on a daily basis. It is a very easy program to use and understand. The forecasting and integration with our other systems is seamless.
Cons
Fixing the issue of UniFocus, Snag and DDHP not being able to communicate properly when an employee is not removed in a timely fashion. If an employee is still scheduled in UF after an employee is termed.