About DEAR Systems
DEAR Systems is a cloud-based ERP solution for small to midsized retailers, wholesalers, manufacturers, and e-commerce operators. This comprehensive solution includes modules such as e-commerce, manufacturing, purchasing, sales, inventory management, and accounting. With this solution, businesses can use DEAR Inventory to create, plan, and track each phase of the purchasing process. The solution reminds users to reorder stocks in time to avoid a situation of stock-out. Businesses can see all purchase orders with specific reports for pending purchase orders and purchase cost analysis. The software records supplier-purchasing history along with product cost to help businesses make informed purchasing decisions. The manufacturing module tracks the cost of raw materials and labor and creates a multilevel bill of materials/ subassemblies. DEAR Inventory supports many inventory management functionalities, such as serial numbers, batch/log tracking, and expiration dates. Inventory aging reports help organizations gain visibility into upcoming expiration dates of products stored in a warehouse. DEAR Inventory integrates with existing applications including Xero, QuickBooks, eBay, Magento, Shopify, and ShipStation.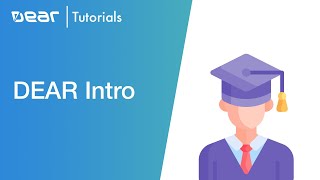 DEAR Systems does not have a free version but does offer a free trial. DEAR Systems paid version starts at US$325.00/month.
Starting Price:
US$325.00/month
Pricing Details:
$325/month - Standard Plan $445/month - Retailing Plan $525/month - Manufacturing Plan 14-day free trial
Alternatives to DEAR Systems
Industry: Information Technology & Services
Company size: 2-10 Employees
Used

Daily

for

2+ years

Review Source
---
IntegrationKings review of Dear Systems
A great overall platform for anyone selling products in the market that wants to control their Inventory correctly and the workflows in relation to an Inventory business. Also from an accounting background it is a full end-to-end solution in relation to ensuring the accounting is 100% correct in the business.
Pros
The features we like most about Dear Systems and so do the clients we work with are:
- Integrations around stock control and sales workflows with Woo Commerce and Shopify.
- Complete bi-directional integration with Xero and QBooks Online.
- Love the fact that we can do Supplier Deposits and Customer Deposits, tracking them correctly within the accounting system.
- Also the fact that we can do multi-level Build of Materials for manufacturing clients and then sell via multiple of sales channel.
Cons
The features we least like most about Dear Systems:
- Reporting in the platform takes abit to set-up and ensure you are getting the reporting you want out of the system.
- Would like to see more integrations over time into the core platform overall as well.
Reasons for Choosing DEAR Systems
Wanted better integration overall with the accounting within the business and in some cases wanted to move away from their old clunky ERP platform that was running their business still from a server.
Reasons for Switching to DEAR Systems
Better integration overall in relation to the accounting workflows with Xero, plus a very good Partner network and team to work with internally.
Industry: Cosmetics
Company size: 2-10 Employees
Used

Daily

for

1-5 months

Review Source
---
DEAR Systems step to the future!
Still getting used to the DEAR system, however, if compare with other inventory systems we used before, I must say DEAR is the answer, so far very happy! It's all there, just need a bit of time to learn how to navigate around. Selling on Amazon & eBay? No problem..... (once everything is set up correctly) DEAR will do all your daily routine for you. Using an eCommerce website (in our case it's WooCommerce), it's all there! We are still in process of integration/switching from Quickbooks desktop however, after only 1 month of using DEAR (plenty of step by step, how to use information online and very straightforward YouTube videos, which will answer most of your questions (how to?) on daily routine of most of the businesses. Special thank you to the support team, for being very helpful, straight to the point answers with plenty of information provided to understand and learn ….. bravo!
Pros
Xero & Dear system user (new user experience).
Everything you need to manage warehouse inventory!
Detailed Inventory information, Order process flow, purchasing order management, stock control, eCommerce website eBay/Amazon integration, - easy to use once you get used to it.
Helpful support team, and plenty of information provided to understand and learn DEAR systems.
Cons
Takes some time to know the DEAR systems (navigate) due to many features.
I guess we need to use DEAR systems for some time to get a better understanding and therefore, give a revised review of experience and possible Cons we might have.
Reasons for Choosing DEAR Systems
Quickbooks Desktop service termination in the UK from 2023
Reasons for Switching to DEAR Systems
Inventory management - stock control - plenty of features to use now or in the future. Amazon-ebay-ecommerce integration. Daily order routine progress, overall DAER systems feels pleasant to use
Industry: Retail
Company size: 2-10 Employees
Used

Daily

for

1+ year

Review Source
---
Can't Keep Up and Help is Slow and Unspcialised
Frustrating, unsatisfying and I have real worries about the ability for the software to keep up with my business as it grows
We have encountered issues with apps/software due to our large influx of traffic and orders in a short period of time (we receive 50% of our monthly sales in a few hours) but they have provided solutions (for instance SLoyalty provides us with increased bandwidth during the busy 3-4 hours of the month and we have avoided all issues) - can this be done with DEAR? We can provide you with data on the exact time, traffic numbers, units sold for the time. We need a solution to this!!
We are happy to pay more money for this, I just cant run my company with a concern that our inventory system cant keep up with our demand!
Pros
Quite easy to implement
Syncs nicely with our current cloud based software
Interesting/complex reporting
Cons
The over promising, and under delivering of the software. simply, it doesn't do what it claims!
The inventory is not live with Shopify (during launches there is always a lag, causing major headaches for our team and requires a lot of manual adjustments) - we were promised that based on our volume this would not happen, but it does. And it happens every month, for the past 18+ months
Inability to get the specialist help when we need it. We are always given help by a customer service member, not a technician, which slows down our ability to fix the problem. I understand that you need to protect the technicians time from dealing with simple problems, but we do not receive prompt service or the respect that we know what we are talking about!
We need a quicker escalation procedure to get help more urgently
Technicians only work from the afternoon (we are located in Melbourne) so when urgency issues crop up in the morning, we have to wait most of the working day to fix them
b2b portal is not very robust, we have had a lot of issues with this
the fixed provided by DEAR are not log term fixes, they don't fix the root of the problem, but fix it for the moment, but then issues crop up again and we are in the same position.
Response from

DEAR Systems

Hello Adam,

Thank you for your valuable feedback. We have taken your feedback and improved our Shopify integration. We can now handle large volume of orders (including Shopify Plus accounts) & we have rolled out a new functionality called "Shopify Order Import Retry". Occasionally, during order syncing from Spotify, some sales are not created on the DEAR end. Previously there was no way for a DEAR user to be notified of these failed orders. DEAR developers have now implemented an auto-retry function for sales orders which have not been created in DEAR but are valid sales orders on Shopify (https://dearsystems.com/new-release-12th-april-2020-)

Recently we have done a lot of improvement on the B2B section. You can read more about it & some of the latest releases we have done by visiting our release note section (https://dearsystems.com/release-notes/)

Best Regards,
DEAR Team

Replied 21/4/2020
Industry: Retail
Company size: 2-10 Employees
Used

Daily

for

1-5 months

Review Source
---
Still new to dear but it's looking promising
Pros
- Powerful software, which can be overwhelming for beginners due to its many settings.
- We're still new to the system but everything's looking familiar coming from another inventory management software.
- Onboarding process was very professional.
Cons
- Wish more links could be opened in new tabs, e.g. on the sales orders or purchase orders list.
- Option to see BOM on iOS app if auto-assembly is enabled.
Reasons for Choosing DEAR Systems
Previous software provider is shutting down.
Reasons for Switching to DEAR Systems
- Zapier integration - Maturity of the product
Industry: Food Production
Company size: 2-10 Employees
Used

Daily

for

1-5 months

Review Source
---
Uncle Charlie's Tastes of Country Review
We are a new business that started with excel spreadsheets however it was quite difficult to track everything across the two warehouses we have. Dear has helped us by giving us live data of where all our products are. I would also like to add that [SENSITIVE CONTENT] has been so lovely and patient with us during the onboarding and has really solidified that I made the right choice of going with Dear Systems.
Pros
I like the right out of the box use of Dear Systems. Many other systems require a full set up before being able to be used, but with Dear as long as the basics are set up, you can begin using it and expand from there.
Cons
At this point in time I haven't identified any cons.
Reasons for Switching to DEAR Systems
First and foremost price was a big factor for us as a new small business. Dear gave us the opportunity to have a system that we could comfortably budget with but also grow with us as we grow.