About Tracker
Tracker is a web-based, integrated recruitment ATS and CRM designed for recruiting and staffing firms across industries. The solution allows businesses to manage entire recruitment workflows, right from candidate sourcing and placement to employee onboarding. The integrated solution can be used to manage sales, CRM, recruiting, marketing, operations and onboarding activities from any browser on various systems, laptops, mobiles and tablets. Tracker offers one platform to manage your candidates, client contacts and leads, job and placement records, and everything in between. This allows you to easily see what is going on in your recruitment and sales pipelines, in one comprehensive system. The goal of the Tracker team is to help recruitment and staffing firms grow their businesses by using Tracker to build better relationships and to run their operations more effectively--the end result being the ability to build better businesses by building better relationships.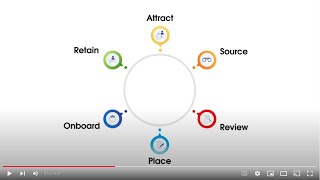 Tracker does not have a free version but does offer a free trial.
Industry: Staffing & Recruiting
Company size: 51–200 Employees
Used

Daily

for

2+ years

Review Source
---
So much better than Bullhorn
Customer service is great! They are always very helpful and timely and even came out with a chat feature for immediate assistance.
Pros
The best thing about TrackerRMS is how customizable it is. We are able to edit fields, lists, create reports, and see everything in real time which has improved the efficiency of our operations
Cons
There are some fields that we are unable to pull into our custom reports so we have to ask customer service to make the report for us which takes extra time. It would be better if all fields could be pulled into any report.
Industry: Staffing & Recruiting
Company size: 11–50 Employees
Used

Daily

for

1-5 months

Review Source
---
First-time ATS admin, Experienced CRM User
The value of TrackerRMS can only be appreciated when the platform is being used to its fullest capacity by everyone on your team. If there is someone not committed to the process, the data input accuracy, or their due diligence, it decreases the potential of what this system can offer. Having impressively responsive customer success and account management team at TrackerRMS means that there shouldn't be any excuse for underutilization.
Pros
I appreciate how TrackerRMS offers many ways to accomplish the same result. It doesn't force me to do any activity using a singular approach. I have experience with CRMs; however, this is my first encounter with an Applicant Tracking System, so coming into this organization, I reset my expectations. What worked on other platforms wasn't going to apply to this one and, more often than not, not being realistic with ANY software can create negative experiences.
The FAQs, orientation videos, and support via the account management and success teams make learning the functionality easier than most systems. The trick is actually to focus on the material, though. If you do, you'll be interacting with everything the platform has to offer and more in no time. If you don't, I guarantee it'll be a source of frustration because it is the same with learning anything new or unfamiliar. Having the ability to store communications, documentation, comments, company, and candidate details all in one place is more of a strength than most realize. It reduces the time you have to search for things in your e-mail, cloud storage, desktop, etc.
The workflow is logical, and the customizations allow for a company or department to generate specific reporting applicable to their team. The LinkedIn integration, ability to forward e-mails to a record, change dashboards, and streamline processes as you see fit is a tremendous asset.
Cons
The "con" section of any review never seems fair to the company, from my perspective. What I see as unfavorable from my view may be a positive for someone else. The platform does what it promises. It allows you to track leads, add details to records, manage candidates, automate marketing campaigns, integrate with applicable apps such as LinkedIn, track time, manage payroll, store documents, and produce detailed reports.
The only con I have with the system is the information being put into it by the other fallible human beings (nothing and no one is perfect). What goes in is what comes out. Not having everyone be as conscientious of their data entry is the source of my frustration as an admin.
Some may say "inflexibility" and a lack of customization are cons. However, from a development standpoint, the more flexibility and custom options you build for clients, the higher the risk for issues. So even if some of my ideas are great ones, that doesn't mean they belong in a system with thousands of others that it'd negatively impact in the end.
Industry: Staffing & Recruiting
Company size: 2–10 Employees
Used

Daily

for

2+ years

Review Source
---
Poor customer service and support
Very poor, use Airtable or find an alternative
Pros
Ok generic ATS with very limited options to customise. The new version is ok, but still a bit clunky
Cons
Phone support is premium rate. Email support is limited and slow. System was recently updated, but still clunky. Total lack of covid 19 support. Built my own system on airtable that outperforms TrackerRMS for a fraction of the cost. Tried to get support during covid 19, non offered and accused of holding out a begging bowl. Shocking attitude and customer service.
Our Company specializes in legal recruitment for large to mid size International Law Firms and in –house legal team. As an experienced recruiter, I have always relied upon my database system to assist and keep up to date with my day to day work movements; as well as my candidates, clients, jobs and future leads. A good database system is like your second brain, your on line PA and at times your motivator! This is what Tracker RMS provides for me, a system that I can rely on at any time, where ever I am in the world, I can simply logon and keep abreast of my business .
Over the years I have used a variety of database systems, some basic and some complicated, but Tracker RMS supersedes all of the previous systems I have used. It is a simple and easy tool to use, which never causes any issues or complications as I have had in the past with other systems; and yet provides such a high level of organization and information gathering. Every morning, I can log on and see what active jobs I have, new candidates who have registered are highlighted to me, I am reminded of tasks that I need to do, and I can scroll through and remind myself of conversations recently had with both Client Firms and candidates. When a job comes in, I can search for the relevant candidates easily and quickly - moving from their CV, to my contact notes, to previous history is so simple with no long pauses and extra quirks, everything as a recruiter that you need. This is particularly important if you need immediate access to a variety of information whilst on a call. No time for long pauses as you move from screen to screen! If I need to check on the financials, the invoices or outgoing bills are all to hand and can be shown in a variety of charts to help me monitor the company finances. Every Friday I have to go in and make sure that the temporary workers have all completed their on line timesheets and then, with one click of a button, send it over to the Client to approve - from this the invoice is then generated. Nice and simple and my Clients really appreciate the on line time sheet facility!
From the start, the team at Tracker RMS have given outstanding customer service. No problem is to small from them and they really go out their way to provide an extra level of service. They seem to understand your business needs and are always one step ahead! They also listen to your suggestions as a recruiter; the continuous improvement and development of Tracker RMS is a joy and excitement to watch! It is easy to update the agency website with new jobs listed on Tracker RMS, as it is all linked together and gives the candidates the ability to register through the website and their details fall into Tracker. It really gives the agency an extra level of professionalism and is a time saving device!
Tracker RMS works well for the small recruitment agency as well as the larger agency. Having worked previously in larger agencies, I found that generally people were reluctant to feed information into the database system and keep their movements up to date. I was continuously frustrated by my colleagues. Their plea was that the inputting of information was time consuming, of no benefit, that they did not understand how to do it, etc. None of this could apply to Tracker RMS and, as the business grows, I can envisage that Tracker RMS would provide the perfect system to bring a large group of people together to work effectively and efficiently as a team.
I am delighted with Tracker RMS and now in my second year of use there is quite simply no turning back! I would be lost with out it! Thank you Tracker RMS !
Industry: Staffing & Recruiting
Company size: 11–50 Employees
Used

Daily

for

1+ year

Review Source
---
Tracker RMS is brilliant!
Great - better than we anticipated
Pros
Tracker were able to tick every box we had when looking for a new ATS/CRM - the most well-known brands just couldn't compete. Their pricing and team were also fantastic - with us every step of the way during set up and beyond, again, something other providers just couldn't give us. Also a lot of their team have experience being recruiters on the ground so they understood our wants, needs and how to train the team too.
Cons
There is really anything we dont like about Tracker