About Bright Pattern
Bright Pattern is a cloud-based contact center software solution which helps businesses manage multichannel service including inbound and outbound voice, email, chat, and social media. Bright Pattern scales from 5 to 10,000 concurrent agents and provides customer relationship management (CRM) integrations to assist with customer support. Bright Pattern supports multiple channels such as voice, chat and web support, social media, and service desks. Customer support teams can access customer information from any web browser, and skills-based call routing can help teams address customer needs by sending support request to the correct team member. Bright Pattern Contact Center also includes automatic call re-routing in case of system issues. If, for example, a server fails while a customer service representative is on a call, Bright Pattern will automatically re-route the call to a new server so that the call does not get dropped.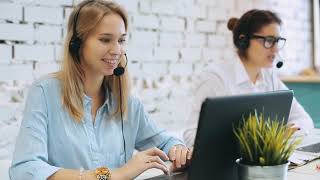 Bright Pattern does not have a free version but does offer a free trial. Bright Pattern paid version starts at US$70.00/month.
Starting Price:
US$70.00/month
Alternatives to Bright Pattern
Industry: Leisure, Travel & Tourism
Company size: 1,001-5,000 Employees
Used

Daily

for

1+ year

Review Source
---
flexible approach to a flexible world
its the personal touch that matters and the pride they have for their system. I am the sort of person who always asks "what if " or "could we" and they help me get those questions answered. and if its not there to be added or done i know it will be at some point.
nothing is to hard for them to do and the relationship i have developed with the team is like nothing i experienced with Aspect, Genesys or not so NICE. The so called better are really just bigger companies who have lost sight of the personal touch and truly working with clients
Pros
As per the title, it is the flexibility of the system and how easy it is to use! What takes BP to the next level is the service I receive from them. They want to learn and they want to get even better and to do that they actually engage with their customers.
I was impressed by their original RFP presentation/demo! We were using an outdated version of their system which was supplied by Aspect so I was skeptical as the version we had was not good, but we found out Aspect were selling us a version which was 2 years old and everything was simply hard and had to be done their way.
It turned out that feedback we had given aspect, BP had taken and improved their system and actually commented on a few of my employees by names that they were grateful for that and it helped them.
so flexibility simplicity and their engagement is second to none and I would always recommend BP
Cons
I haven't had any downsides as of yet and I am sure there will be some from time to time, but I am confident that whatever happens, they will go the extra mile to get it sorted
Industry: Telecommunications
Company size: 2-10 Employees
Used

Weekly

for

2+ years

Review Source
---
Bright Pattern Omnichannel CCaaS Review - Great enterprise omnichannel solutions
Exceptional. Amazing platform that is a tremendous value
Pros
Bright Pattern has some of the most innovative omnichannel features including omnichannel quality management for monitoring 100% of interactions on all channels
Bright Pattern has a mature offering and experienced executive team of contact center veterans
One key thing that sets Bright Pattern apart from other vendors is their speed of deployment. They also have great and quick ROI.
They are a great all-in-one solution but also have out-of-the-box integrations to fulfill the needs of any size of contact center both SMB and Enterprise.
Cons
None that come to mind. There are no cons to BP. Can't go wrong with this software
Reasons for Choosing Bright Pattern
Support lacking, outages, inflexible
Reasons for Switching to Bright Pattern
Best omnichannel, built-in CRM, dynamic scripting, exceptional QA tools, amazing support, single view of the customer journey, easy integrations, screen monitoring and recording, easy to use workflow builder, don't nickel and dime customers.
Used

Daily

for

1+ year

Review Source
---
Great for the Start-up and MidSize Company
Pros
Remote Cloud based system, requires an online download for the compatibility of the software to your desktop. Allows for call outcome and dispositions to be added, edited. Has user directory, can take notes on the caller. Can while on the call stop recording, saves the users daily call log. Allows for users calling inbound to be placed on a callback list which the system will generate a callback when the call volume decreases in the queue. The system is easy to use has mute functions on the screen if you do not have capabilities on your headset. Has caller ID for those callers in the system. Allows for transfers and holds. Employees get their own designated extensions for each campagin. Allows for campaigns to be set-up.
Cons
The call log would be more effective if users could independently run stat comparisons or if it tallied for the user key information such as average call time, average hold time, average daily calls taken, and percentages of which disposition is used. Because call centers are so competitive and this information is monitored for employee performance. allowing employees to be accountable on their own for improvement wiill benefit the agent and company for better productivity due to agent awareness. Having the ability to pull up a call and see what you dispositioned it as would be useful as this is a function of FIVE9 that was very useful for agents to recall the call outcomes. It would be nice to hear a warning beep a minute before the next phone call comes in and 2 beeps 30 seconds before your next call comes in so agents are not still typing notes in the CRM and a call comes. Customers would complain that they would leave a number for a callback to be called back and placed on hold again, or not be called back at all. Need a feature for automatic call recording to be optional and when a user accepts an inter-office call it asks both users do you want the call recorded if both users do not say yes it does not record. I would get kicked out the system and it shows me as not ready but I would be on an active call but with no ability to disposition the call nor was it showing I was on a call which hurt my agent performance for calls not being dispositioned. Calls that are not dispositioned due to software failure, data connection etc. or being lost should somehow indicate rather than not dispositioned something like "network failure" so administrators do not think agents are simply not dispositioning call outcomes. Maybe possibly creating an integration with CRM software which when caller ID has identified the caller it can pull the account up in the CRM and calls which have not been dispositioned when a new call is taken the softphone will copy the major account changes to the call and for disposition it says OTHER-and action in the CRM such as refund, cancellation, no changes. If a user fails to log out of BrightPattern the next day when the system opens that user wiill have calls routed to them. Maybe having a feature which specifies times a user gets phone calls. to end or begin or both. This was a challenge when a user has a password on their keyboard and mgmt is not there and you can not sign in to the computer to log them out from taking phone calls. Or having a feature after 8 hours of no phone calls the phone will automatically go into sleep mode and not accept phone calls. Needs the ability to tell you which campaign a person is calling into, showing the phone number the person actually dialed.
Industry: Information Technology & Services
Company size: 11-50 Employees
Used

Daily

for

2+ years

Review Source
---
25 Years of Call Center Experience, BrightPattern is the best.
One of the easiest systems to use I have encountered in 25 years of call center experience. The technology is amazing, and the customer service even better!
Pros
Ease of use, coupled with excellent features.Virtual queue callback should be more of a "thing".
Cons
Virtual queue callback should be more of a "thing".
Reasons for Choosing Bright Pattern
Licensing cost(s), all-cloud service. Not locked to Windows clients.
Reasons for Switching to Bright Pattern
Background from Genesys, interaction with support / engineering team. Cost.
Industry: Retail
Company size: 11-50 Employees
Used

Daily

for

2+ years

Review Source
---
Great Product
I love Bright Pattern, from the beginning the demo was great, explained things in great detail. As we moved our services over to them they have been super easy to work with.
Pros
I love that all of our customer interactions are on one platform. Very user friendly and simple to program. I was part of implementing this software, it was easy to train and easy for agents to learn.
The software has great documentation if you need assistance, otherwise their support team has been great!
They respond quickly and are easy to work with.
Cons
When there are changes made or updates I am not notified of the changes that are made.
Reasons for Choosing Bright Pattern
Previously we did not have all of our interactions on one platform, we used different systems for emails, chats and emails.
Reasons for Switching to Bright Pattern
We were looking for something simple, we did not need a full CRM system. However they now offer the whole CRM