About Airtable
Airtable is a cloud-based project management solution targeting small to midsize businesses as well as departments within larger companies. This system focuses primarily on data organization and collaboration. The system uses a spreadsheet format to organize data. Related data can be linked together; for example, contacts can be linked to their companies or inventory items can be linked to their vendors. Airtable is compatible with multiple devices. On desktop computers, users see data in a spreadsheet format, while on mobile devices, data can be viewed as tappable cards. On both devices, users can add and remove data, attach files and share tables. Airtable integrates services such as Dropbox, Box, Evernote and Google Drive. Tables in this software are shareable, and users can track who is making changes to documents when. A chat tool is also included, which allows users to chat each other while working on tables. Airtable was founded in 2012 and is offered worldwide. This software is priced on a per user per month basis. A mobile app is available for iOS.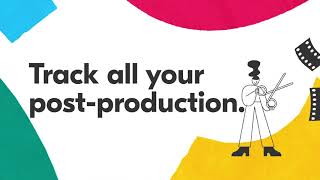 Airtable has a free version and offers a free trial. Airtable paid version starts at US$12.00/month.
Starting Price:
US$12.00/month
Industry: Design
Company size: 11-50 Employees
Used

Daily

for

2+ years

Review Source
---
Once I started using it, any other table option makes me turn off
It absolutely gives me the edge in planning my work.
Pros
Just the variaties of ways to show data - table, kanban, gallery, calendar, timeline, form! Its incredibly versatile and means you can craft it to many different types of people from CEO, to Marketing, to Finance.
Cons
The only downside I can see is that the per-seat amount can get high for multiple team members, I wish this could be lower or to only include core team members in that amount while having 'visitors' that have less access in the document.
Reasons for Choosing Airtable
Excel really feels like software from another century, undoubtedly it is powerful, but it is also exteremely limited in its capabilities.
Reasons for Switching to Airtable
Jorform was seen more from the forms functionality, but Airtable had more powerful options for table views.
Industry: Computer Software
Company size: 11-50 Employees
Used

Daily

for

1+ year

Review Source
---
Airtable is very powerful for building internal tool or back-offices, UX could be more...
We use Airtable in several ways:
- Internal ticketing system + reporting (works great)
- Custom apps for our customers, synced with our own software (back-office logic is great, end-user UX is not, we should have used a third-party app builder to make it more user-friendly)
- CRM extension (good for one-off analytics)
- Database for some automations using Make.com (having structured data really helps)
We are overall satisfied, we manage to do everything we want and integrate Airtable with our other software. We hope that Airtable Interfaces will get better, along with some improvements in formulas.
Pros
Airtable is very powerful. It makes database logic accessible to non-developer profiles.
Being able to view your data in so many different ways is great.
Usecases are endless.
Cons
I was disappointed by the inability to create easy-to-use apps for the final user. You can either share the entire database with them - which can be overwhelming - or cherry-pick views you want to share with them - which is impractical, especially because those views aren't editable.
This makes Airtable great to build internal tools for tech-savvy teams, but in order to make it usable by other people you'll have to use a third-party app builder (Airtable will then be used as the database / back-office of your app).
In addition to that, I sometimes get frustrated with some formulas, especially "datetime" formulas and recursive logic. These can become overly complicated in Airtable.
Industry: Marketing & Advertising
Company size: 51-200 Employees
Used

Weekly

for

1-5 months

Review Source
---
Tool worth trying
Though it's something I didn't use for long, I still had a good experience using the tool for a couple of months. It's still worth trying just depends on what type of projects you will use it for.
Pros
I like the many features that it has like surveys and different views of your project.
Cons
It can also get so messy at times and difficult to use since it has many functionalities that are not user friendly. Has a steep learning curve compared to others that I've tried before.
Industry: Venture Capital & Private Equity
Company size: 2-10 Employees
Used

Daily

for

6-12 months

Review Source
---
Just didn't do it for me
I found Airtable to be a nice database alternative at first, but after using it for a while I felt it restricted me too much and was a mess to manage (too many "views", separate databases and filter-states)
Pros
Easy import of Excel data, multi select fields, customizable fields
Cons
Too many "views" make it difficult to see what part of the data you are managing right now
Hard to find the export data option (it's there but it's well hidden)
Filtering system difficult in complex situations
Slow to make change
Pricing limits you by number of rows
Reasons for Choosing Airtable
I was looking for a simple way to manage big chunks of data about contacts
Industry: Higher Education
Company size: 2-10 Employees
Used

Daily

for

2+ years

Review Source
---
Transformational
Pros
Airtable has transformed the way I do my work. I am able to automate tasks, share information with others, and quickly compile data. It is so integrated into the way I do my work that I can't imagine functioning without.
Cons
Data is easy to get into Airtable and it is easy to manipulate data and information in Airtable. Getting data OUT of Airtable (e.g. printing reports) is still not as functional as I would like.