About Airtable
Airtable is a cloud-based project management solution targeting small to midsize businesses as well as departments within larger companies. This system focuses primarily on data organization and collaboration. The system uses a spreadsheet format to organize data. Related data can be linked together; for example, contacts can be linked to their companies or inventory items can be linked to their vendors. Airtable is compatible with multiple devices. On desktop computers, users see data in a spreadsheet format, while on mobile devices, data can be viewed as tappable cards. On both devices, users can add and remove data, attach files and share tables. Airtable integrates services such as Dropbox, Box, Evernote and Google Drive. Tables in this software are shareable, and users can track who is making changes to documents when. A chat tool is also included, which allows users to chat each other while working on tables. Airtable was founded in 2012 and is offered worldwide. This software is priced on a per user per month basis. A mobile app is available for iOS.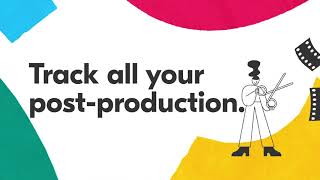 Airtable has a free version and offers a free trial. Airtable paid version starts at US$12.00/month.
Starting Price:
US$12.00/month
Industry: Design
Company size: 11–50 Employees
Used

Daily

for

2+ years

Review Source
---
Once I started using it, any other table option makes me turn off
It absolutely gives me the edge in planning my work.
Pros
Just the variaties of ways to show data - table, kanban, gallery, calendar, timeline, form! Its incredibly versatile and means you can craft it to many different types of people from CEO, to Marketing, to Finance.
Cons
The only downside I can see is that the per-seat amount can get high for multiple team members, I wish this could be lower or to only include core team members in that amount while having 'visitors' that have less access in the document.
Reasons for Choosing Airtable
Excel really feels like software from another century, undoubtedly it is powerful, but it is also exteremely limited in its capabilities.
Reasons for Switching to Airtable
Jorform was seen more from the forms functionality, but Airtable had more powerful options for table views.
Industry: Hospital & Health Care
Company size: 5,001–10,000 Employees
Used

Daily

for

6-12 months

Review Source
---
Airtable helps us organize a vast database of customer assets
Using Airtable, we are able to organize a comprehensive database of our clients' digital holdings. In addition, we can include these resources into dynamic web pages. With everything in one place, we've been able to streamline our processes.
Pros
When I require a bird's-eye view of all my data, Airtable is invaluable. I really appreciate being able to link and connect various pieces of information. When compared to other platforms, Airtable provides unparalleled data portability.
Cons
I wish the ios app was more stable and user-friendly. In my opinion, the iOS app has too many restrictions. For instance, it would be helpful if data summaries appeared next to each grouping, just way they do on the desktop. iOS does not support group totals at this time.
Industry: Computer Games
Used

Weekly

for

6-12 months

Review Source
---
Airtable is one to watch in the future
Airtable has very specific uses that would be hard to replicate anywhere else with another piece of software. It has many flaws and drawbacks, but once you accept them (and find ways to circumvent them) it can be quite a handy and interesting piece of software.
Pros
When I first started to use Airtable, I came away deeply frustrated with it's usability. It's sometimes slow, straightly obtuse to use and has many "pending features" that would be extremely helpful for some of the simplest of tasks.
However, there came a time when I had to organise a league table for a tournament over the internet, and all of sudden, Airtable clicked.
What Airtable is good at is creating a database of entries for a specific use, so for example, making an internet registration form where a user can enter data and "register" their interest in a particular thing is so quick and easy to do.
I created an application form which auto stored the data into a highly organised table that I could then use however I wanted (I created a league table from the registered users with ease and shared the results of the league as the scoring progressed) - all via the internet, I don't know of a way that I could have achieved this without AirTable, Google Docs would have been a possible solution, but Airtable allows you to add attachments easily (so images, etc) as well as allowing you to manipulate (And hide) data in any way you can think of using Rollups and Lookups - two of it's most powerful features.
Once you get used to it, Airtable becomes useful, and I can see myself using it again and again when I want to organise a very specific and distributed task on the internet.
Cons
Don't think this is Excel in a different disguise, it's not, it's not as adaptable and not as powerful as Excel. You couldn't use it to track a project or manage a holiday system or anything like that, but creating a full customer list for a newsletter? Yep, easy, that's the kind of thing it DOES do really well.
It could use a few more features on the free tier of the software (the paid tier unlocks "blocks" - which is a strange name for plugins, which allow you to view the data in different visual ways but ultimately it's not as well integrated as it should be and therefore has a limited use)
Another thing is that Airtables mobile interface is woeful compared to it's desktop version, and for some reason you can't access the desktop website via mobile. I have no idea what compelled them to make this decision but it's something they need to address in the future. The mobile layout is next to useless.
Industry: Marketing & Advertising
Company size: 11–50 Employees
Used

Weekly

for

6-12 months

Review Source
---
Neat AF Content Management for SMM
Overall I am so glad we chose to set up on this platform! It keeps all our posts so neat in one spot.
Pros
I think Airtable is the best tool out there for a team to prepare social media content. We took inspiration from other Social Media Manager's setups and adapted them to our needs. I love the way we set up each column as text, links, uploads, etc. so that we could repeat our flow every month. I really love how the comments work, especially on the videos where I can click and drag to leave a comment on an exact timestamp and section of that frame. Lastly, I appreciate that Airtable has a mobile and desktop app so that I can see the little red number notification that signals that I have to respond to something.
Cons
I wish we got notified by email for leaving a comment even if it didn't @ mention our teammate. Also, I wish a Google Doc-type form could live with a project.
Alternatives Considered
Notion
Reasons for Choosing Airtable
My Social Media Managers used Google Doc to share my monthly content ideas. It was so awkward scrolling through a vertical document. I hated how the comments came through to my email. I actually paid them to set me up on Airtable and then they loved it so much that they shifted their flow with their other clients.
Reasons for Switching to Airtable
Airtable didn't require code to make it look sleek and easy to use
Industry: Public Relations & Communications
Company size: 2–10 Employees
Used

Daily

for

1+ year

Review Source
---
I can't imagine my consulting business without AirTable
Ive had a great experience with AirTable and would recommend it to friends and colleagues.
Pros
I like how collaborative the program is. Very customizable and easy to onboard new clients and users with ease of use.
Cons
When templates use pro features that are then unavailable after some time.