About MIE Trak Pro
One word sums up MIE Trak Pro: flexibility. You may be using tired old spreadsheets or an ERP system that can't scale with your manufacturing company. When your organization grows, MIE Trak Pro adapts to your needs, striking a balance between department flexibility and administrative control. From customizable dashboards and reports to reusing data like quotes, RFQs, sales orders, and work orders, MIE Trak Pro adjusts its full features uniquely to you—without hurting your wallet.MIE Trak Pro offers the following features: accounting, business analytics, customer relationship management, electronic data interchange, bill of materials, barcoding, human resources, inventory control, invoicing, quality control and inspection, repair and maintenance, request for quotation/quoting, sales and purchase order processing, time clock, and work order scheduling and reporting. The system also offers kiosk data collection and whiteboard scheduling modules with drag-and-drop scheduling. It contains customer and vendor centers and an executive management overview to ensure users have access to real-time data updates.MIE Trak Pro was created specifically for discrete manufacturing businesses that require complete production control, from quote creation to financial tracking. Built on a SQL Database, MIE Trak Pro is customizable to various styles of business and offers user-level personalization.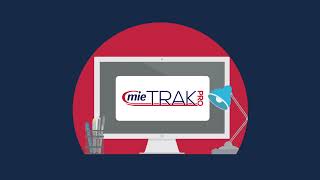 MIE Trak Pro does not have a free version and does not offer a free trial.
Alternatives to MIE Trak Pro
Industry: Mining & Metals
Company size: 51-200 Employees
Used

Daily

for

2+ years

Review Source
---
MIE Trak Review: Prismier
-
Pros
1)Your team's commitment to providing the tools and support necessary for our successful implementation, Mie Trak has an excellent support team in place. 2) For our use in manufacturing the Automatic and coherent workflow from one department/function to another, ensures a smooth transition and quicker completion of processes. This also ensures that all the inter-departmental activities are properly tracked.
Cons
"Myself : Creating custom Forms and Reports, difficulty finding the appropriate fields for data needed -- Field name in database is sometime different the field title that shows in module which can be tricky trying to find. Note: There are a couple of Modules we are not using:
a. Invoices: ( we use QuickBooks)
b. Quality Control: ( we have purchased -Unit-Point - integrated with MieTrak - our Quality Director can answer specifics regarding this if needed.
c. CRM ( we have purchased our CRM Sales pipeline - which is integrated into outlook)
Industry: Mining & Metals
Company size: 11-50 Employees
Used

Daily

for

2+ years

Review Source
---
Weldflow Metal Products Experience of MIE Trak
Weldflow is a sheet metal is a contract manufacturing facility in Ontario, Canada. We are a small company and was not sure of ERP software available for sheet metal environment. It has been a very intuitive experience with this software as it caters for almost all nuances of our operation.
Pros
We are using MIETrak version 11 and has it with us for last 4 years. The product has the flexibility to use different modules. Though the software has accounting capabilities and interfaces with Quickbooks, however, we only link it to download our vendors and customers and chart of accounts.The vendor has a very responsive technical support system and whenever there has been issues or items that we do not understand there has been technical support available to resolve an issue on hand for that time.
Industry: Mining & Metals
Review Source
---
Mie Trak Pro Review
Pros
The experience with Mie Trak Pro has been very positive. It has a great amount of functionality than many other ERP softwares cant do. Well built for sheet metal fabricators. We like their ability to respond to issues and customizations
Cons
Lack of sound documentation when setting up for the first time.
Industry: Electrical/Electronic Manufacturing
Company size: 11-50 Employees
Used

Daily

for

2+ years

Review Source
---
Great value with many options and features
Great value, I spent a lot of time researching the various options out there, and this still is the best value product I've found.
Pros
Great integration between various modules; transitioning from quote to sales order to work order to invoicing is very smooth. Customer support is great, usually same day - at least within 24 hours. If a change in the system can help you use the system more efficiently, they will consider it for the next update and try to make it happen. You can pick and choose which modules you use and it integrates well with Quickbooks.
Cons
It is somewhat difficult to train team members, especially those who aren't as experienced with computers and databases. Some features don't work as well if you have higher volume production runs, and if your materials are slit coil material or wire, but this can be worked around.
Industry: Mining & Metals
Company size: 51-200 Employees
Used

Daily

for

2+ years

Review Source
---
Tigmasters Review of MIE Trak
We have been using MIEtrak for over 20 years and we are still finding new ways to utilize the software in our business. The product has streamlined quoting and job tracking. We can give our customers quotes in minutes or an instant response when they need progress reports. It has also made us able to find old project info within minutes, even jobs from 15 years ago. We utilize the product in our Sales, Billing, Engineering, Shipping and Accounting offices. It ties in all aspects of our business and has helped us become the place we are today.
Pros
Very knowledgeable staff. They always can solve our problems and answer questions.
Cons
We are in Michigan and they are in California. This time difference has caused us to have some increased time waiting for support. Although, recently we have been noticing them getting back to us much sooner with help.