About MIE Trak Pro
One word sums up MIE Trak Pro: flexibility. You may be using tired old spreadsheets or an ERP system that can't scale with your manufacturing company. When your organization grows, MIE Trak Pro adapts to your needs, striking a balance between department flexibility and administrative control. From customizable dashboards and reports to reusing data like quotes, RFQs, sales orders, and work orders, MIE Trak Pro adjusts its full features uniquely to you—without hurting your wallet.MIE Trak Pro offers the following features: accounting, business analytics, customer relationship management, electronic data interchange, bill of materials, barcoding, human resources, inventory control, invoicing, quality control and inspection, repair and maintenance, request for quotation/quoting, sales and purchase order processing, time clock, and work order scheduling and reporting. The system also offers kiosk data collection and whiteboard scheduling modules with drag-and-drop scheduling. It contains customer and vendor centers and an executive management overview to ensure users have access to real-time data updates.MIE Trak Pro was created specifically for discrete manufacturing businesses that require complete production control, from quote creation to financial tracking. Built on a SQL Database, MIE Trak Pro is customizable to various styles of business and offers user-level personalization.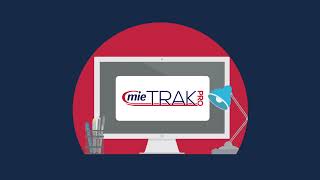 MIE Trak Pro does not have a free version and does not offer a free trial.
Alternatives to MIE Trak Pro
Industry: Machinery
Company size: 11–50 Employees
Used

Daily

for

2+ years

Review Source
---
I Love MIE-Track
MIE is an experience by itself. It can be a simplistic or powerful to integrate. It allows you to choose which modules and capabilities that are important to your organization. We currently have not integrated the accounting module because our CPA has a proprietary application. The more time I spend with MIE and the great people on the support line, I find that you are never finished with the implementation. I now know all the talented people at MIE including [sensitive content hidden] and others. They always assign my tickets to the most informative person for the subject, and the response time is very fast.
Pros
The features in MIE that I love the best are the work orders with bar codes. This allows the plant workers to easily log in /out of the various sequences. Prior to MIE we had painful hand written time sheets. Other great features is the shipping/invoicing that can generate 100s of shipping labels in minutes. The inventory module is simple and updates inventory in real time. I really love the daily back-ups so I feel our data is always secure and protected.
Cons
I struggled with the quoting module at first to allow the material cost to be nested across parts for real costing, however MIE is not a post processor and we use SigmaNest for nesting.
Response from

MIE Solutions

Susan, our partnership with you and your entire team over the past four years has been a pleasure. Thank you for taking the time to share your experiences. We hope to continue to earn your trust and respect as your partner for many years to come.

We will be sharing your amazing feedback with our entire company this week. –Scott Pierson, COO

Replied 29/3/2023
Industry: Electrical/Electronic Manufacturing
Company size: 51–200 Employees
Used

Daily

for

2+ years

Review Source
---
Great ERP Solution for small or large operations.
We've been a Mie Trak user since 1996. Their product has helped grow our business and is the cornerstone of our office and ERP. They've made strides to continue servicing the client's needs and can handle almost any business I believe. The software is very well done.
Pros
I like Mie Trak's continuity throughout the software. Everything ties together nicely and is very easy to interact with from window to window. The supplemental features like EDI, mobile warehouse, Quickbooks, Auto-Emailing features, and automated backups help make this worth the investment.
Cons
My biggest challenge is keeping with the updates. Sometimes there are features implemented in the update that we do not like or use. This software is built for a lot of companies so inevitably there will be things that do not suite our operation. Then on the flip side, there may be a feature we really like or need, while minor, does not get implemented. It could get implemented, but it could take 5-6 months or longer depending on the scope.
Industry: Machinery
Company size: 11–50 Employees
Used

Weekly

for

1+ year

Review Source
---
Better than what we had
Pros
Unbales our team to have a good overview of our production and able to integrate with third party software's.
Cons
difficult to customize reports and some are not customizable.
Industry: Maritime
Company size: 51–200 Employees
Used

Daily

for

2+ years

Review Source
---
MIE Trak Review
Pros
MIE Trak has continually met and exceeded our expectations. Their team really takes the time to learn your business. If they don't have a standard feature that will accomplish the tasks they have been quick to develop a solution. The flexibility and customization of the system was a major improvement from our last system. MIE Trak's customer service is top notch!
Cons
We are excited to see the future development of a CRM add on for MIE Trak.
Industry: Mining & Metals
Company size: 51–200 Employees
Used

Daily

for

2+ years

Review Source
---
MIE Trak PRO - HFI
MieTRAK PRO is the complete software for the sheet metal industry. Upgrading from MieTrak 32 was the best thing that I encountered since I was a little hesitant to with new software.
Pros
It's very user friendly. It allows you to customize to fit your need. Critical information is a couple keystroke away.Can be exported to Excel for further analysis.
Cons
Annual service contractQuite expensive for adding additional user.
Response from

MIE Solutions

Hoa,

Thank you for taking the time to write this amazing review. We appreciate your feedback immensely and are glad to hear that your transition from 32 to Pro went smoothly and you are happy with it. As for the pricing of support and additional users, we are always considering ways to offer competitive and affordable pricing for our services. If you feel that you are not receiving the full benefit of our services, please contact me and I'd be happy to discuss opportunities for training and additional support. Thank you again for your review!

Best,
Scott Pierson, COO

Replied 25/10/2023