About Airbase
Airbase is a comprehensive spend management platform that combines bill pay, corporate card issuance, spend approvals, employee reimbursements, and more. This solution can be used by CEOs/CFOs, VPs of finance, controllers, accounting managers, and other corporate employees. To improve accuracy and save time, Airbase uses accounting automation that covers the whole transaction lifecycle from beginning to end. Mobile apps are available for iOS and Android devices. The platform can integrate with Quickbooks Online, Xero, Sage Intacct, and Oracle NetSuite. Using Airbase, managers can customize spend controls for employees based on expense policies. Controls can be set by department, spend threshold, or expense category. Expiration dates and card amounts may be set to further control spending. Airbase's virtual cards have the ability to directly sync with GLs and capture approval workflows. These cards can be issued for one-time use, recurring payments, and can be vendor-specific. Other Airbase features include document storage, real-time reporting, receipt and invoice upload, plus more. Pricing is based on spend activity and business needs. Support is available via an online help center, email, and other resources.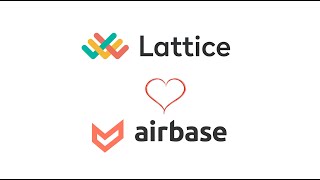 Airbase has a free version and does not offer a free trial.
Industry: Marketing & Advertising
Company size: 51-200 Employees
Used

Daily

for

1-5 months

Review Source
---
Best AP solution for SMB to MidSize businesses
From start to end we had an amazing experience with the sales process, implementation and daily operations. Highly recommend!
Pros
The best thing about Airbase are not the constant flow of features, the insanely fast support team or even the ease of deployment. The best thing is the architecture for approval flows and how the product team pays very close attention to customer needs.
The approval flows are setup in such ways as to allow each team to be fully automated in their approval flows and forbids circumvention of controls, thus allowing us a very high level of confidence that each person is accountable for their purchases.
Cons
I highly recommend Airbase, however, this is a new product and I also recommend spending a lot of time analyzing each nuance of your AP process needs before moving forward as not all features are immediately available. At the time of writing this review, international payments are not yet ready but Airbase has communicated their roadmap and we know exactly when this will be rolled out. The minor drawbacks have not impacted our improvements in performance, quality, and stability of accounting controls or slowed us down at all.
Reasons for Choosing Airbase
Bill.com is knows for its sync issues and weak approval flows. Airbase not only fixes both but also gives you tools to validate everything through reporting and flows that are flexible but reliable.
Industry: Computer Software
Company size: 11-50 Employees
Used

Daily

for

1+ year

Review Source
---
Essential Tool in Modern Finance Tech Stack
The overall user experience is excellent. Airbase helps Welkin improve accounting accuracy with fewer reclasses and supports a much faster monthly closing process. Time savings come also from the vendor self-onboarding process, which allows to save key documents such as W9/W-8BEN and contracts. Real-time spending monitoring also allows department owners to check on their spending without finance/accounting support.
Pros
- Automatic bill coding with OCR (time savings).
- Automatic credit card coding with receipt management function.
- Excellent onboarding and implementation team.
- Fast responsive customer support team.
- Airbase improves features based on customer feedback.
- Fast and meaningful product improvements and great UI/UX.
- Early access to beta features on request (such as receipt audits, advanced approvals).
Cons
- Airbase lacks a few features to replace some other tools effectively (e.g. Expensify).
- Annual fee could be lower or cashback on credit cards higher.
- International payments still not supported as of early Feb.2021
Reasons for Choosing Airbase
- Improved accounting accuracy with fewer reclasses. - Faster monthly accounting closing process. - Vendor payments and onboarding through automation. - Efficient year-end receipt compliance audit. - Real-time expense reporting / monitoring by department. - Better UI/UX experience for the accounting team.
Reasons for Switching to Airbase
In our vendor evaluation in 2019 Airbase received high scores for key features such as automated accounting procedures (bill coding, credit card coding/approval processes), receipt compliance, vendor self-onboarding, and departmental spending monitoring/reporting). While Brex offered the biggest credit (one-time $5K AWS) and slightly larger cashback reward program (recurring), Airbase offered overall more time savings for the accounting/finance team.
Industry: Internet
Company size: 2-10 Employees
Used

Daily

for

1+ year

Review Source
---
very good application to manage your business
airbase is without a doubt the best application to manage your business.I will recommend
Pros
Airbase is ideal for managing the company's finances, controlling the spending process, getting a complete perspective on representative expenses, and deciding on business strategies.
Cons
airbase works well for me I haven't had any complications yet
Industry: Financial Services
Company size: 51-200 Employees
Used

Weekly

for

6-12 months

Review Source
---
Bill pay only
Airbase has been responsive and helpful with all issues we've encountered. It took a decent amount of time to set up bill pay and we've misstated our GL multiple times due to lack of understanding of how the product functions. However, we are happy with the product and have recognized significant efficiencies compared to our historic manual processing.
Pros
This software makes it simple and efficient to aggregate, prepare, review, and pay invoices. It has significantly reduced the time to process AP via its clean workflow and automatic timed payments after approvals are completed.
Cons
There are some idiosyncrasies in this product that take time and effort to understand. Unfortunately, our trial and error learnings have resulted in multiple GL misstatements; one of which resulted in an error identified by auditors. For example, when an invoice gets changed/updated by the Vendor the AP processor has an opportunity to "archive" the bill in Airbase. This action does nothing to your GL so any new invoice will be double-counted.
I also wish there was a way to remind approvers more frequently. Bill are most often late due to delayed approvals.
Industry: Financial Services
Company size: 51-200 Employees
Used

Daily

for

1-5 months

Review Source
---
Airbase ease of use
Overall the experience has been wonderful, we are able to close more accurately and timely due to using airbase. There's no longer a struggle trying to determine what the spend is on various cards as they all have been categorized previously. Although initial setup may take longer it is well worth the accuracy.
Pros
The best part of airbase is that it easily integrates with QBO.
This allows me to setup prepaid on Airbase that automatically set up to sync to QBO for a monthly close.
Cards are automatically set up to charge a certain GL code, rendering it unnecessary to go back monthly to determine what the spend was and where to charge it.
Cons
When making some entries, it does not use a new naming convention and would use the most recent journal entry naming convention to make the the journal entry title. This can lead to bit of confusion.
Reasons for Choosing Airbase
We wanted more accuracy and timeliness as well as an all in one product