About AIM
AIM is a secure end-to-end point of sale (POS) business solution that can be used in any retail environment. This retail management solution features customizable menus and screens, inventory management, complete POS activity and customer management, as well as a suite of add-on modules that supports the needs of a variety of specialty retailers. The add-on modules, such as rentals, repair and service, purchase orders and lesson and class scheduling, allow retailers to build their own custom solution by selecting and paying only for the features they require. AIM also offers built-in ledger and payables for those that want a fully-integrated accounting system. Retailers seeking a web presence can incorporate Active-e, an e-commerce solution which can help them engage and interact with their online customers.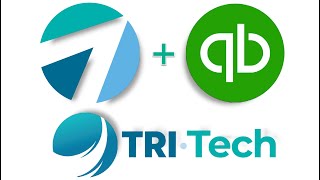 AIM does not have a free version and does not offer a free trial. AIM paid version starts at US$995.00/one-time.
Starting Price:
US$995.00/one-time
Industry: Consumer Services
Used

Daily

for

6-12 months

Review Source
---
Its really easy to make reports which is good for this type of software
Pros
I really like how you can easily generate reports, that's important for my business and I believe this software can do the best job of it.
Cons
I don't like that's a little clunky to use, but that should go without saying because this is super complex software we're dealing with here.
Industry: Retail
Company size: 2-10 Employees
Used

Daily

for

1+ year

Review Source
---
AIM by Tri Tech
Inventory Control.
Pros
Retail POS, Service, Rental programs all in one program.
Cons
When you ring up retail items, a rental, & a service ticket at the same time for a customer it creates 3 different transactions for the same payment, thus listing 3 different payments on your deposit report for 1 transaction.
Reasons for Choosing AIM
QB POS did not offer the special features that we needed, AmberPOS customer Service is almost ZERO!
Reasons for Switching to AIM
We tried AmberPOS for about 6 weeks, but their support SUCKS!
Industry: Retail
Company size: 2-10 Employees
Used

Daily

for

2+ years

Review Source
---
AIM once the sale is made we don't care.
I have been trying for several years now to get this company to finish installing the software with all paid for data transfers. AIM tech support Has been supposedly working on entering my inventory for about four years now.
Every time I call I get the we supplied the software so that I owe for it even though it is totally unusable without my inventory and bound FFL book installed. And just because I paid for extra for data transfer to make the program usable does not mean that that AIM has to actually do it (simple Excel format)
Tech support is useless as none of them have done their job yet. I am going to have to take the time away from my business to take these crooks to court.
Pros
Looks like if it worked it would be nice.
Cons
The way it just sits there with no data for the last several years waiting for AIM software to finish their job.
The fact that I was charged for software and data transfer and received software without data transfer so it is useless. I have been waiting so long it was called AIMsi when I bought it.
Industry: Retail
Company size: 2-10 Employees
Used

Daily

for

2+ years

Review Source
---
Emily's Review of AIM
I have worked with many people at Tri-Tech we have been using there POS for about 4 years. I have had to call the customer help line many times in those 4 years. And no matter how frustrated I am they do an excellent job helping me solve the issues I run into.
Pros
I enjoy the easy of being able to create things and customize the POS easily. The system does all I need plus more that I probably don't know about. Seems like I learn new things about it all the time. My most recent call was with [SENSITIVE CONTENT]. He was very knowledgeable and the questions he didn't know the answers to he was very speedy at finding them. I enjoyed my early morning conversation with [SENSITIVE CONTENT] while he helped me work on multiple issues I was having. We got them all fixed in under an hour (I was expecting it to be a multiple hour kind of call). I look forward to working with [SENSITIVE CONTENT] again.
Cons
The worst part about this POS was the set up. Although I believe that is mostly the fact that we were transferring information from a system that was very VERY old and outdated system. But the service team was there for me whenever I had questions; and boy I had a lot of them. Those first few months most of the service people knew me by first name.
Industry: Retail
Company size: 11-50 Employees
Used

Daily

for

2+ years

Review Source
---
Retail software
We started as a small company in 2004 using Quickbooks. Then I hired a developer to develop a product for retail, rental processing and inventory control. After a year and $50,000 later that failed. AIM was discovered and did everything that we needed. Those were bad times during all of this. Their software is greatness. the support is 100% perfection. These guys are obsessed with solving a problem and do take care of any needs.
There is a 60 day period that you will deal with using the software until you are proficient with it. After that you will be very happy. The option of a second web hosting company is a real downside and expensive.
Cons
They are limited with only one web hosting company that is not good. This company is very expensive and a security liability.