About Thinkific
Thinkific Plus is an agile, all-in-one online learning platform designed for growing companies that want flexibility and quick time-to-value. Engineered on the back of the Thinkific platform, Thinkific Plus offers advanced capabilities for teams looking to drive their business forward without the hassle, long timelines, and clunkiness of legacy learning management systems (LMS). Thinkific Plus lets you deliver engaging learning experiences across multiple platforms—from courses to communities, on desktop and mobile. Create robust courses quickly and easily with Thinkific Plus's intuitive drag-and-drop builder, course templates, and bulk content imports. Deepen engagement with blended learning options like multimedia lessons, webinars, and communities. Or, craft a unique learner experience with over 100 apps in the Thinkific App Store. Integrate learning products into your existing brand and websites for a seamless experience with Single Sign-on, Open API, and advanced customization options. Launch quickly with the help of our Launch Specialists and continue your ongoing success with our dedicated team of experts. Explore the limitless possibilities with Thinkific Plus. Get started today.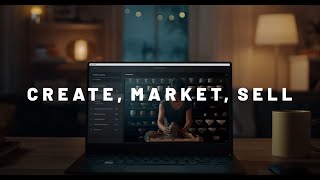 Thinkific has a free version and offers a free trial. Thinkific paid version starts at US$49.00/month.
Starting Price:
US$49.00/month
Alternatives to Thinkific
Industry: Marketing & Advertising
Company size: Self Employed
Used

Daily

for

2+ years

Review Source
---
Outstanding course-hosting platform that makes your life easy
Overall the experience has been excellent over the past four years. I have to add that the Thinkific Helpdesk is genuinely helpful, and their response time is lightning fast. They have an option for "how urgent is your issue?" when you submit your help ticket, and if you select "urgent," they actually get back to you very quickly, as in, within a few hours. This is essential when your income comes from your course website and you need help updating or fixing something!
Pros
I love that Thinkific is comprehensive so I get to focus on content creation and student outreach. Thinkific manages the payment portal and moves students smoothly through the course experience. In a lot of ways, it's set-it-and-forget-it, meaning - once you have a course set up the way you want inside Thinkific, students move through it beautifully and all you have to worry about is getting new students!
Cons
My only suggestion for Thinkific would be to provide a few more options for testimonials layouts on the sales/landing pages. I'd like more flexibility and options to showcase or emphasize certain student experiences... but otherwise, I wouldn't change anything.
Industry: E-Learning
Company size: Self Employed
Used for

6-12 months

Review Source
---
Beautiful Course Platform for Online Education
A stunning product which I would have been happy to use (even with all the workarounds for certificates, email and quizzes). The support is quick with responses and the tutorials provided really are next-level amazing. A consistent and impressive LMS.
Pros
This is an absolutely beautiful platform. Thinkific has been in the elearning industry for years and it shows - the portal is easy to navigate and set up courses. The tutorials section is robust and detailed, giving step-by-step information on how to set up various course features and troubleshoot any issues that may come up. There is the ability to issue certificates of completion, add an assignment section for students to upload their work, basic quiz functionality, drip-scheduling as well as compulsory lessons which need to be completed before the student can move on. The lessons can consist of videos, text, PDF's (which can be downloadable or not), or quizzes. You can embed videos and links from other sites too. The course analytics allow you to see how much of a course/lesson was completed before a student drops off, giving valuable insight which enables the course creator to edit and adapt the courses to make them more engaging for the students. There is also a 'community' feature which gives students the chance to chat and give/feedback away from an external site (like a Facebook group). Thinkific does not take any of the course fees and allows the course creator to keep 100% of the profits earned. There is also a free version which has a lot of features included.
Cons
The certificates are quite basic and it's necessary to be design-savvy and tech-savvy to create a certificate which would be accepted in the upload process. The quizzes are very basic and do not support time-limits, limited retries or anything more robust than true/false or multiple choice. Should you want to integrate with a more robust quiz software, their native integrative party is quite pricey! There is no built-in email functionality aside from the notifications that can be sent to existing students. As email is becoming more popular among other learning management systems this is quite a big negative point against them. The option to whitelabel the site completely is only available on the 'Growth' plan which over and above the 'Pro' plan which is already $99.
Reasons for Choosing Thinkific
Option to do upsells and order bumps with Thinkific. Option for assignment uploads for students. All-round more robust LMS.
Reasons for Switching to Thinkific
Value for money and number of features offered. It's an established product with years of market research and expertise.
Industry: Health, Wellness & Fitness
Company size: 11–50 Employees
Used

Daily

for

2+ years

Review Source
---
Awful customer support, slow page load speed and terrible for SEO
I got the plus plan so that I have a "dedicated rep" who is almost always out of the office. Whenever I contact customer support because of a problem, which is several times a day, they "can't duplicate the issue" so they don't have a solution. The page load speed fails every test. When I contacted them for support on this issue, they recommend I have the site redesigned by a professional who could help with page load speed. I hired one of their "experts" to redesign the site, and her design does not look or feel any better than mine and also did not help with the page load speed so I'm out $40k for no reason.
Pros
I like that it is easy to use, it's easy to upload your course material and publish your course.
Cons
My main issues with thinkific include very slow page load speed (which kills SEO rankings), dysfunction in the assignment feature (specifically, when clicking "next page" on the assignments, it takes you back to page 1 and you have to start all over), inability to edit a course landing page (my course has been published for 4 years and the URL is out in google so I don't want to recreate and for some reason we can no longer edit the page at all), and problems with user experience (students not being able to load a page, etc)
Reasons for Switching to Thinkific
At the time, thinkific appeared to be a better solution
Industry: Retail
Company size: 2–10 Employees
Used

Daily

for

6-12 months

Review Source
---
Thinkific
Thinkific is very useful for selling your learning courses.
Pros
What I liked most about Thinkific was that it was very easy to use and great training material and different price options according to your budget.
Cons
If we are being honest, so far I am very satisfied with this platform so I don't have any complaints.
Industry: Management Consulting
Company size: 2–10 Employees
Used

Daily

for

6-12 months

Review Source
---
Thinkific Rocks!
Excellent! I appreciate the outstanding product, fair prices, ease of interface and ability to easily build and delivery QUALITY courses. I haven't required customer service (that's a good sign!). I love the product and will definitely stay here!
Pros
The intuitive nature of your interface is extremely helpful for both course designers and students. As a site and course administrator, I'm exceptionally impressed with the ease of use. Thank you for incorporating finance management functions. Sleek design, ease of use, great price point. Don't change the price, it's one of your best market differentiators. I switched to Thinkific for the Pro Growth plan which was the key difference for me from other providers like Matrix.
Cons
I really need to market courses via social media with the least number of accounts and steps. It would be awesome if you could integrate some social media marketing tools into the site rather than link accompanying providers. The more I can do WITHIN thinkific, the better. The same applies for business functions like website management, sales of non-course materials (e.g., printed books, e-books), and perhaps QuickBooks
Reasons for Choosing Thinkific
Price and ability to scale my costs via the Pro Growth plan. I really liked the Matrix site itself but couldn't justify the price as soon as I saw the Thinkific plans and the product. Your site is excellent!
Reasons for Switching to Thinkific
Price and ability to scale my costs via the Pro Growth plan. I really liked the Matrix site itself but couldn't justify the price as soon as I saw the Thinkific plans and the product. Your site is excellent!