About RXNT
RXNT's integrated suite of EHR, Practice Management, and Medical Billing software optimizes clinical outcomes and revenue management and includes free setup, training, and ongoing support. RXNT's affordable pricing is predictable, with no hidden fees. Cloud-based iOS and Android mobile apps allow providers to charge capture, schedule practice resources, and check-in patients from anywhere. Our dedicated U.S. team delivers a collaborative approach to solving business challenges for practices and specialties of all sizes. RXNT's EHR improves patient care and streamlines clinical management. With single sign-on, access patient health and prescription history at the point-of-care, schedule patients across multiple locations, and request and review lab or imaging orders. Plus, attach and organize documents within patient charts for clinical care plans and follow-ups. "Smart" forms and short keys enhance customization and eliminate redundancy. Share real-time data with patients and other clinicians for better care coordination and next-step support. Patients benefit from the engagement portal, check-in features, electronic prescribing, and referrals. RXNT's E-Prescribing is Surescripts-certified and meets federal and state EPCS mandates. HIPAA compliant, supports MACRA and MIPS, and is an ONC-certified HIT solution. RXNT's EHR and Electronic Prescribing (eRx) software can be combined with our PM and Billing software for an integrated Full Suite system.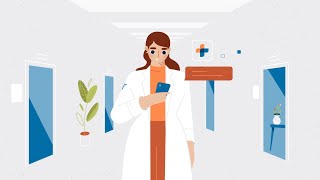 RXNT does not have a free version. RXNT paid version starts at US$65.00/month.
Starting Price:
US$65.00/month
Pricing Details:
Full suite: Starting at $150 per month, per provider. Includes clinical management & practice management: electronic health records, e-prescribing, medical billing, and scheduling. Practice Management Solution: Starting at $65 per month, per provider. Includes medical billing & scheduling, claims and denial management, online patient bill paying, appointment reminders, and central billing office module. Electronic Health Records Solution: Starting at $85 per month, per provider. Includes secure document management, customizable patient encounters, and online patient portal. Also includes E-Prescribing. A two-factor authentication (2FA) token for EPCS at a yearly recurring fee of $75. eRx Solution: $650 per year, per provider. Includes SureScripts, DEA-certified, EPCS class II-V meds, real-time interactions & history, comprehensive reporting, patient-specific formularies, and more. 2FA token for EPCS = yearly recurring fee of $75 10% discount available for annual billing.
Industry: Mental Health Care
Company size: 11-50 Employees
Used

Daily

for

1+ year

Review Source
---
Makes charting easier
Rxnt so far has been a great experience for our office.
Pros
Our providers say that it is the easiest they have found when it comes to charting progress notes. They love the option of having check boxes.
Cons
More steps for the office girls then what they had with practice fushion, was the only con we had.
Industry: Mental Health Care
Company size: 11-50 Employees
Used

Daily

for

2+ years

Review Source
---
A guarantee
I think that RXNT has everything you could need. The staff is always on board to help if you have any problems.
Pros
We love how it is easy to use. You can also customize what you would like to see on your screen so you are not overwhelmed. They are always updating with the times. They use a lot of colors but for someone who is color blind, they still make sure everything is in writing, unlike some other users. We love that you can use it anywhere and also offer a phone version so you can be out of the office and still get what you need sone.
Cons
I do wish that the 3 tabs talked to each other better regarding notes
I wish in the insurance option we could add if they have a deductible, co-insurance, and or copay and not just in the EHR option.
Reasons for Switching to RXNT
They are a local business and had the most potential.
Industry: Medical Practice
Company size: 2-10 Employees
Used

Daily

for

2+ years

Review Source
---
Not Recommended.
Overall RxNT performance ranges from NOT GOOD to MEDIOCRE. Despite the stress of uncertainty switching to another EHR company, the lack of appropriate response to our requests and their knowledge of placing patients at risk by not solving e-prescribing overdue problems warrants change. . Onboarding was a nightmare, we had to deal with a RxNT Clearinghouse contractor directly who neglected to complete all enrollments for several weeks, it delayed functionality and ability to bill timely, despite our complaints and affecting our practice income RxNT bilked from day one, to keep afloat we had to keep paying the old EHR and RxNT. interface with clinical labs has been also challenging because you have to do the legwork. Still dealing with lack of full Med data, monthly charges still unresolved for an incomplete suite eligibility of benefits information is MOST unreliable, staff prefers using other sources are several benefits but offset by their inability to solve the issue above mentioned which is months overdue. The worse part is when your practice is finally able to speak with someone you are given ludicrous explanations
We have been working on switching to another company when COVID-19 hit. We had to delay switching, the bright side is, It gives RxNT an opportunity to correct problems and to us more time to evaluate choices more carefully.
Pros
RxNT basic functions are easy to use for the most part, platform to make patients appointments is good, electronic prescriptions are sent to pharmacies mostly effortlessly, although you have to be watchful for electronic prescription errors that will show later.
Cons
CUSTOMER SERVICE and TROUBLESHOOTING, even pre COVID-19 they are terrible. Lines 99% busy, long waiting, often instructed to leave a message.
When RxNT was promoted to my practice, a selling point was excellent after hours emergency support and troubleshooting capacity; it has been 99.99% ABSENT. I have called at 5:30 pm for an emergency leaving full details of problem, a call comes until next day, nothing solved plus a nonsense explanation of why not.
After more than 50 calls during and after their normal hours for troubleshoot electronic prescribing, NOTHING solved; eg., RxNT medication "History" for several patients shows "no record found". It is so vital for patients and our safety to be able to see meds whole picture, all meds prescribed by other physicians, for compliance did my patient picked up meds at pharmacy?, other physicians info and prescribed meds, reconciling, avoiding Tx duplication, Coordinating care and avoiding prescribing medication with potentially lethal drug to drug interactions with meds from other prescribers, right?, but for months we are told "going to be fixed soon; it's Surescripts issue not ours; YOU need to contact them", is because there is no Hx for this patient". RxNT FAILS in this area
If you are in Chicago, do not even think calling after 3:30 pm, "no one is available", RxNT closes at 5 pm E.T. Price quoted and contracting are unreliable. Full suite with all perks advertised as $150/mo, not true in my experience.
Industry: Mental Health Care
Company size: Self Employed
Used for

2+ years

Review Source
---
Needed info on purchasing Rx blanks
Suggestions:
Compress info under Rx Hx onto one or two lines so I can see 10-12 past rxs on one screen instead of three at most.
Compress the Rx writing page so I can see 6-8 on one screen. Too much scrolling when filling multiple Rxs. Have to remember what's up top when I scroll five rxs down all the while the pt is talking!
At the pharmacy designation page, the # of pills being sent needs to appear next to the drug. Sometimes I am sending #30 to local pharmacy and #90 to mail away or printing that to give to pt, and I can't tell which one goes where on that page as I cannot see the quantities.
Results in much back and forth changing pharmacy designations. Frustrating and error prone.
Please remove the auto addition of DAW to any brand name drug written. This is a relatively new default and requires me to remember to check "generic". Trust me, if I want brand, I will write BRAND MEDICALLY NECESSARY" as is required in my state.
A year or so ago, another annoying default appeared on controls. Having to uncheck the "prn instructions" is a waste of time. I designate prn instructions in the sig myself. Nothing like finally getting it to the send point then having to scroll thru six rxs to see what is holding it up.
Was pretty disappointed in e prescribing update. Was hoping some of this was being looked at. I had spoken to developer many years ago on several occasions about same issues.
Overall still great value and your support staff is always great.
Pros
EPCS best thing ever. 3+ yrs ago I was 1st in my area & pharmacists still report almost 0 others using this. Feather in my cap! Just yest I went to pick up personal Rx at target. I know staff but when I got there, the staff called new pharmacist over to meet me saying "this is DrS, she's been our only EPCS prescriber for years until last week"
Cons
Final pages of Rx generation still not efficient. Still bulky, time consuming scrolling up n down. Due to having to generate three rxs for same Med sometimes, one for now to be sent to the pharmacy and one for 4and 8 weeks to print along with other MEDS, seeing only one per screen is maddening. They often are not in order and sometimes it's two diff MEDS getting same rxs (Adderall and adderallXR) so it's a mess trying to see if I've generated three of the right ones for each. If I could see a half dozen on a screen I'd be less error prone.
Industry: Financial Services
Company size: 2-10 Employees
Used

Daily

for

1-5 months

Review Source
---
Why did I wait so long
I've been in medical billing for over 25 years and have used many different billing programs. After the billing program we had been using, for several years, made some "unfavorable" changes, we knew it was time to look for a new program. My staff and I researched and did demo's with many different billing programs (including RxNT) over the course of a few months. We actually switched one account to a new program, which we thought was the best. After a month, we can't get them to actually answer any issues we are having. We went back on the hunt and revisited RxNT. I think we overlooked RxNT in the beginning because we thought "with rates this good, there has to be something not right with the program". We set up an hour long demo with RxNT. This demo actually lasted two hours as I had a lot of questions, as to "can the program do this" "can the program do that". The staff that did the training was wonderful! They answered all of my questions and the one questions they didn't have the answer to right that minute, they checked it out and called me the next day. We switched to RxNT that very day.
Pros
There are so many pros's, I don't know where to start. The staff at RxNT is wonderful. I can call them and get right thru. I can email them and they will respond within minutes. The program itself is great! It is very easy to navigate. You don't have to spend hours searching for reports or settings. Everything is right there. The scheduling is so easy. I just did a training session yesterday on the scheduling, for one of my offices, and the entire staff liked it so much better than what they had before. They commented on how much better it was to schedule a patient and the checking in process. The billing side of the program is really nice too. There are procedure macro's (very helpful) and searching for a diagnosis code could not be easier. All other programs I have been on, you have to know the exact medical term to search. RxNT somehow managed to program the diagnoses so that anyone, at any level of medical terminology, can find exactly the right code. It has even told me a couple times that I needed an additional diagnosis code based on what I had entered. No other program I've used as done that. When we first signed up for RxNT we were told that we could start sending claims immediately on the smaller insurances but that it would be 3-5 weeks for the bigger payers. I was receiving ERA's from these bigger payers within 10 days. The clearinghouse people were in constant contact with me and sent me weekly reports so I knew exactly where my payers were in the process. RxNT is unlike any other billing program. And their staff is also unlike any other billing program staff. The staff at RxNT are like no other staff I've encountered. They really take pride in what they do and treat you like family.
Cons
The only Con I have is that the program does run a little slow after awhile. Once you log off and log back in, you're back in business.