About CYPHER Learning
NEO is an award-winning intelligent learning platform used by schools and universities worldwide. The platform is known for delivering a great user experience while incorporating all the essential tools K-20 institutions need to support effective teaching and learning. NEO offers a centralized environment for class creation and makes it easy to organize learning resources. NEO makes it easy to build personalized classes, deliver learning materials, assess students, track their progress, collaborate with classmates, manage all learning activities, and transform education. NEO is a product of CYPHER LEARNING, a company that transforms education by providing an intelligent learning platform for every learning need, whether it's teaching students, onboarding employees, or selling online courses. CYPHER LEARNING provides a similar LMS for use by businesses called MATRIX and an LMS for use by entrepreneurs called INDIE. CYPHER LEARNING products are used by over 20,000 organizations, have millions of users, and have won several awards. For more details about NEO, please visit www.cypherlearning.com/neo.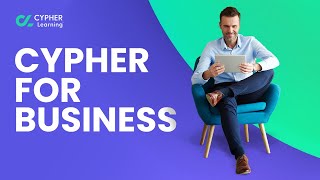 CYPHER Learning does not have a free version and does not offer a free trial. CYPHER Learning paid version starts at US$0.05/month.
Starting Price:
US$0.05/month
Alternatives to CYPHER Learning
Industry: Education Management
Company size: 11–50 Employees
Used

Daily

for

6-12 months

Review Source
---
Blended Learning Made Easy
My system of teaching the lessons and assessing the students changed when our institution adapted NEO LMS. Before, I am always worried of the suspension of classes and its effect to the flow of the lesson to be delivered but having NEO with me it eliminated the fear of not meeting my class in a face-to-face set up. NEO brings me closer to my students whether we go synchronous or asynchronous.
Pros
NEO LMS is very easy navigate. Lessons can easily be done even without the users guide or manual. I really like the customer support because of its efficient and quick response. In terms of grading assessments, I find it easy with the use of its Rubric feature. Before, I used to have a lot of papers to bring whenever I go but with NEO LMS, I just need to pull out my tablet to check the submissions of my students. Lastly, my students are more engaged and they enjoy more because of the gamification feature which other LMS don't have.
Cons
I cannot think of any cons about NEO LMS. Its the perfect LMS for me. I have tested and tried other LMS which are complicated to use. But with NEO, everything is easy. If there is one thing that needs improvement, it would be the mobile app specifically for android devices.
Response from

CYPHER Learning

Hello Alphie, we are glad that you had a good experience with MATRIX! Thank you for your trust and for selecting us as your institution's LMS provider. If you'd like to talk about how we could have improved your experience even more, please feel free to contact your dedicated ACE representative.

Kind regards, CYPHER LEARNING team.

Replied 6/10/2022
Industry: E-Learning
Company size: 51–200 Employees
Used

Daily

for

2+ years

Review Source
---
Learner's Best Friend
I have been very satisfied with what the application provided
Pros
Its overall flexibility has been one of the main features that have helped both administrators, and users to accomplish learning and finishing tasks. You can also fully customize your lessons and subjects to the kind of students that you have.
As an administrator, you have control and statistics on your students' performance and learning.
As one of the best platforms out there for e-learning, NEO has made it easy and light for people who have signed up.
Cons
Some sync issues come up every once in a while when I have to copy information from the masterclass.
One has to be meticulous and detailed in their settings to get the kind of experience you want your students/participants to have.
Reasons for Switching to CYPHER Learning
NEO LMS had the most features that matched the profile of the students and administrators. As it is also easy to learn and understand, sharing information and sharing lessons became easy and accessible.
Response from

CYPHER Learning

Dear Bernard, thanks a lot for your feedback on NEO! This is valuable information for us to improve our platform. Quick suggestion on syncing which could be helpful: you may check the configuration sync to select items you want to sync in the child courses. We also suggest you enable the listing of child courses to allow you to select classes that you want sync to take place.

Kind regards, CYPHER LEARNING team.

Replied 6/10/2022
Industry: Education Management
Company size: 501–1,000 Employees
Used for

2+ years

Review Source
---
Love NEO, but hate NEO LMS (the app)
Pros
Love how through apple classroom you can lock students to this app to force them to not cheat on a NEO quiz.
Cons
The app is very glitchy! Sometimes it just shuts down when a student is working in it. Also not all of the quiz features work on the app. The first time students log in to the app is very confusing for them since they have to exactly type in the name of their district.
Response from

CYPHER Learning

We are very sorry for the unpleasant experience you've had using our mobile app. Your feedback is very well noted, and we will ensure that it reaches our Engineering team to fix the issues in our app. If you're still with us, please feel free to contact your dedicated ACE representative about this.

Kind regards, CYPHER LEARNING team.

Replied 6/10/2022
Industry: E-Learning
Company size: Self Employed
Used for

1+ year

Review Source
---
My INDIE LMS review
I'm working on promoting and finishing my courses.
Pros
The way I am free to set up classes the way I want to. There are many features.
Cons
I have a bit of a problem using spellcheckers. When they are marked red, they are not included in the text after you hit the save button. I would also like to have more than one possibility for payments. I would like credit card, Paypal, Alipay and other options in order to accommodate every client. I would also like to feel reassured that this software is compliant with European data protection laws.
Reasons for Switching to CYPHER Learning
I chose this app over alternative products was because it has an app on android phones.
Industry: E-Learning
Company size: 201–500 Employees
Used

Daily

for

2+ years

Review Source
---
Teacher's partner amidst Pandemic
Overall the partnership between LMS and Teachers or Berkeley, in general, is a blessing amidst the chaos, for we were able to find a partner that help us solve most of the issues and difficulties that we and our students had during the pandemic where face-to-face is suspended, they gave us a platform where we could ensure that students are learning.
Pros
Neo LMS or Blink as we call it, have had been with Berkeley during the pandemic up until now that helping us to ease the learning gap between teachers and students. With the use of the LMS, it is easier to embed videos that we use in our lesson, where we could check if they watch it or not with the use of different assessment tools.
Cons
There's no particular least favorite part on my end, for I appreciate every tab, every function of the LMS. What I would suggest is to train us on how to use gamification so we could utilize this part more.