About FieldEdge
The top software to run your entire business. Special Offer: Attend a demo in October and you could win a Solo Stove Smokeless Fire Pit! FieldEdge by Xplor is a cloud-based field service management solution for home service contractors in fields including HVAC, plumbing, electrical and more. The field service software allows companies to manage business operations remotely with features including customer service, scheduling and dispatch, invoicing, service agreement creation, customer history tracking, customized reports and analytics and more. The dispatch board feature provides users with suggestions for work order management and service call assignment based on the technician's skill set and expected location at the time of the job. In addition, FieldEdge helps streamline and automate the billing and scheduling of services. It offers integration with QuickBooks. FieldEdge also comes with a native mobile app for technicians that allows techs to access their items, tasks, services, and materials on-the-go. The app also features a customizable price book that helps techs present different pricing options to customers which enable businesses to manage revenue generated. The system is also iPad compatible. Support is offered via email, phone and through a blog for basic queries.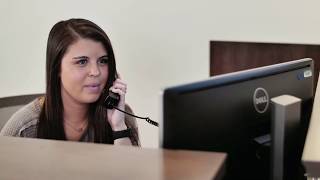 FieldEdge does not have a free version.
Starting Price:
Not provided by vendor
Pricing Details:
FieldEdge has a contract-free monthly subscription pricing model.
Alternatives to FieldEdge
Industry: Facilities Services
Company size: 51-200 Employees
Used

Daily

for

2+ years

Review Source
---
Great Customer Service
Pros
This product did not answer all of our answers, but FieldEdge was always willing to help! They made sure our needs and concerns were their needs and concerns. Their customer service is excellent!
Cons
They are continually adding features so many features we needed at the beginning they did not have. They now do!
Reasons for Choosing FieldEdge
The system was clunky. They also continued to want more and more money in order to get the system to work for us. It definitely did not meet our needs.
Reasons for Switching to FieldEdge
User interface ease of use customer service willingness to find ways to make it work for our company
Industry: Construction
Company size: 11-50 Employees
Used

Daily

for

2+ years

Review Source
---
Helps manage, organize, and grow your service business.
I am extremely thankful for the support team at FieldEdge. They are knowledgeable, helpful, and know their application well. Although implementation took some time and we still are improving our data set, we are glad that we selected to use FieldEdge as our SMS (Service Management Software). It truly brought our company from where we were to the next level. We are now a more consistent, more efficient, and more profitable company. If you do select FieldEdge to help your company, my one piece of sage advice is to spend time building out your pricebook for your Field Service Technicians. Adding photos, detailed descriptions, and the like will help them select the right part for the job and help you make sure you are billing the customer for the right part,.....etc.... etc....
Pros
FieldEdge has been instrumental in helping our business automate so many of the daily tasks of operating our service business. From tracking how marketing works, setting up new service calls through our dispatcher, informing our techs where and when they need to be at jobs, invoicing, quoting, historical work completed, and even uploading photos. By in large, FieldEdge has the service process covered and help companies that use it, become better at communicating with customers, employees, and management. I have been impressed with most every feature that they offer. The one feature which I think has helped us grow the most is the use of packages. A package is a grouping of items that are typically sold together. These packages have the individual items used to create the package as invisible to the consumer and a blank freeform data field to explain what the package is. The use of packages has grown our average sales ticket and improved the efficiency of our technicians. Customer love that they get detailed written invoices and quotes promptly emailed to them. Dispatchers love see where the techs are in the day so they can squeeze in an extra service call or two. From an owner and management side of things, I sincerely appreciate how this tool helps customer, dispatcher(s), field service technicians, and our management to all work together.
Cons
Can't really think of any major cons. There are some "Wish-List" items which I have for fine tuning the software, but they are minor disadvantages. One such example is the history of customer interactions. It is visible on the mobile application, but it isn't easily viewed. For example, it may say that we had an invoices in May 2016, September 2017, February 2019, and July 2020. To find if a customer purchased a widget from us, we have to review each invoice to "hunt" for the widget and when or if it was sold by us.
Reasons for Choosing FieldEdge
To better manage more technicians and to improve our customer communications. FieldEdge certainly did this.
Reasons for Switching to FieldEdge
Our buying process was longer than it should of been. I demo'ed some 5 or 6 different software apps looking for the right fit. Some did better than other in some areas than others. However, despite FieldEdge being a more expensive tool than some, we decided to use FieldEdge because it was a better tool than anything else we saw. As a plumbing contractor, we rely on tools to do almost any job. And my experience with cheap tools is that they may kinda work, but they new perform like you want them to and they often fail you when it is critical. So by in large, we invest in better tools for our plumbers to use. So when it came down to which tool to use to manage of Field Service, it just made sense to buy the best tool available. And from my research, FieldEdge was that best tool available.
Response from

FieldEdge

Hi Dan - WOW! Thank you so much for this thorough and glowing review! We love hearing how FieldEdge helps businesses like yours grow. We work hard to meet expectations, and we're so glad to learn that we hit the mark for you. Our teams will be so happy to hear the feedback you've shared. Thanks again!

Replied 13/5/2021
Industry: Construction
Company size: 11-50 Employees
Used

Daily

for

2+ years

Review Source
---
Price Keeps Climbing
Pros
The software works without too many issues
Cons
The pricing has increased by almost 25% this year alone. In order to use the mobile function you will have to pay a yearly support fee plus a per user fee. If you take issue with it they will have the sales group call and talk in circles with no real answer to justify the increase. Also they changed their accounting software at the end of 2020, messed up the billing for almost 5 months, and then turned us off on a Friday afternoon at 4:30 pm with no way to get the mobile side back until the following week. They never replied when we sent in for tech support. They then tried to blame us for it and were extremely rude about the whole thing, covering their rear rather than fixing it and moving on. The software is great, their office support is horrible to deal with, If we treated our customers they way they do we would be thrown off the job.
Industry: Construction
Company size: 2-10 Employees
Used

Daily

for

2+ years

Review Source
---
Great Staff and Growing Platform
Overall the team at Fieldedge is willing to work with you which is something you don't often find when working with a vendor. They are flexible, friendly and generally pleasant to work with, which helps make up for some of what the service may lack. There are plenty of options out there but if you're looking for a partner instead of a rigid behemoth, Fieldedge is a great choice.
Pros
The system is relatively simple to use and the support staff is almost always fantastic to work with. Grace, my CSM is practically a member of our team and goes way above and beyond to help us with anything we need. She's a big part of the reason why we're still with this system.
Cons
Reporting leaves a lot to be desired, and overall, the system needs polishing along with a heavier, more focused approach to developing from the end user's needs. I feel like they'd gain 10x the insight into how to measurably improve the product if they spent some time with a company who uses it regularly.
Response from

FieldEdge

We really appreciate you taking the time out of your day to share your thoughts with us, Louis! We are continually working on enhancements to our software and take all feedback into consideration. We'll be sure to pass all of your comments along to the appropriate teams :) Looking forward to continuing to support your business in any way we can.

Replied 5/5/2020
Industry: Construction
Company size: 11-50 Employees
Used

Daily

for

2+ years

Review Source
---
[SENSITIVE CONTENT HIDDEN] is the best!
I think over all this program/ software is good it is not the greatest one out there yet [SENSITIVE CONTENT HIDDEN] is fantastic, we appreciate all she does!
Pros
I have been using this for almost 2 years now at my company and there are somethings that it would do to make it better. The thing that I like the most is the fact that it remains me to call the customer when their maintenance is due.
Cons
I think the system could be better by creating a Mach maintenance (QUOTE) plan to send to the customers to show them what will be their plan with pricing and have them electronically sign the agreement with accept or decline option, as well as the system take off the % off the plan when scheduled.