About TeamSupport
Specifically designed for customer-centric businesses, TeamSupport's customer support software provides you with the tools needed to fully understand and meet your customers' needs. Expanding far beyond just ticketing management tools, Support gives you 360-degree views of your customers so you're empowered to grow the relationship and build loyal customers for life. Our customer management tools, which include analytics on account trends, satisfaction scoring, and identified opportunities for growth and expansion, provide you with the context needed to understand their needs. Additionally, you gain the power to meet your customers where they are through extensive omnichannel support including live chat, email-to-ticket, phone-to-ticket, and a customer portal. Lastly, your teams can operate under a less-stressful and more efficient work environment through AI-powered automations and a multitude of integrations. By having all of your tools in one place (Support integrates with CRMs, project management tools, and communication platforms), agents can easily access the data needed to resolve customer inquiries and ensure their account is healthy. They're further empowered through work flow automations, chatbots, and intelligent ticket routing to focus on relationship building rather than tedious tasks.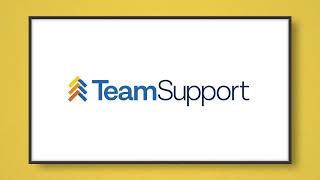 TeamSupport does not have a free version and does not offer a free trial. TeamSupport paid version starts at US$49.00/month.
Starting Price:
US$49.00/month
Alternatives to TeamSupport
Company size: 1,001-5,000 Employees
Used

Daily

for

1+ year

Review Source
---
Team support makes us a more efficient with customer support.
Pros
Team support makes it easy for my team to focus on the customers as against just focusing on tickets. With support tools ,we have tried in the past ; we were able to resolve customer tickets , but found it difficult resolving all of them at once.
Team support provides the customer care team with high level visibility , which enable our sales team to manage and resolve customer tickets at a company level as against resolving them at a ticket level.This eliminates duplicate efforts where we have multiple support agents helping out a single customer to resolve multiple tickets at same time.Thus ensuring we are able to resolve all customer issues at once, as against on a ticket by ticket basis.
Overall, Teamsupport has saved us time ,and made our customers happier.
Cons
It is not intuitive even though it is very effective. Also will like to see more information with new tickets opened by customers. For example ,will be helpful if agents can see from what geographical location the ticket was created from, or from what part of the website the ticket was created from.
Industry: Information Technology & Services
Company size: 51-200 Employees
Used

Daily

for

2+ years

Review Source
---
Intuitive, Useful Software Company-wide
Overall, our company has toyed with the idea of using competitors but TeamSupport has held strong as a useful solution for us whose advantages outweigh its detractors.
Pros
I like the largely intuitive interface and functionality. Creating actions (public/private) are extremely easy as is pasting in-line images, adding attachments and customizing ticket types. Once saved, the formatting of actions are ideal and translate to what the user entered. Not all other ticketing software handles it this well.
Cons
Performance/stability has certainly improved over the years and has become more reliable. Despite that, there are the odd instances of slowness or degraded performance. The reporting could be more robust and easier. The ability to create more than one new (unsaved) ticket simultaneously would be very helpful.
Response from

TeamSupport

Hi Tyler, Thanks for writing to let us know your thoughts about TeamSupport. While we were really glad to hear that you've generally had a good experience so far, it looks like we fell short in one area, and that's not okay. I want you to know that I've spoken to our Director of Customer Success about this, and we're going to make sure this isn't an issue moving forward. We're always improving our platform and will also make our development team aware to factor into future updates and enhancements.

We'll look forward to talking directly to learn more and I promise we'll find a solution to your issue.

Replied 26/3/2021
Industry: Information Technology & Services
Company size: 11-50 Employees
Used

Daily

for

1+ year

Review Source
---
RodsReview
Been on the system of a year and half and the same issue still plague me. I have submitted Numerous Feature Request and the sit in Pending or are denied. I have Many Many open Cases that are Bugs and they seem to go no where as well. I have one in particular the happens to me every day, But was told it wasnt a over all a big deal, and the work around is to copy and paste my action to a notepad, Hit Refresh on the Ticket, Start a new Action, Copy and paste my notepad back into the New Action. This seems a little much. I was also told of a Feature that was very important to us, would be coming. After a month or two on the system I inquired about it, and was told, nope cant do it. We constantly have to refresh the interface, Hangs up a lot. System Performance is a big issue. Does seem that all the server issues that were going on are better, but that was painful. We get a ton of SPAM cases, There needs to be a way to filter that by domain name.
Pros
-Its Cheap per seat,
-Its customization of fields
Cons
-Being able to share a custom field between company and ticket, This is huge to us, Salesforce did it.
-Your Text Formatting and editor is terrible. It constantly changed font sizes
-The fact the you always have to refresh and update. If you have a ticket open on your tabs and something comes in, you have to refresh or close and reopen. Your new Screen capture program as it is easier to use the quality is terrible compared to what was there a year ago or whenever it was switched out.
-The fact that I dont get my submits actions sent to my email, This needs to a field I can chose to receive or not
-The fact that you cant duplicate a ticket
-Cant Create Ticket Views for Individual user
-Need Action the Save button at the top of the action as well as the bottom.
-NeedFloating Formatting bar
-Add option to minimize or +/- actions on ticket page
-A way when a customer has multiple tickets open, and replies to the wrong ticket - To be able to move/merge that action to the proper ticket.
Industry: Information Technology & Services
Company size: 10,000+ Employees
Used

Daily

for

1-5 months

Review Source
---
Best tool for customer support
Pros
Processing tickets are much easier. Status of the tickets are sent via email which helps in efficient tracking.
Cons
Most of the features in the tool are not user friendly. Reports generated by the tool are not efficient to track and requires manual support
Industry: Banking
Company size: 2-10 Employees
Used

Daily

for

6-12 months

Review Source
---
Inventory Management
I personally like Team Support as it has optimized our business operations considerably. We create support tickets on this platform. We are able to track our inventory, we are able to create support tickets and keep them open till the issue is resolved. We are able to schedule email reports about the overall use of our company time and resources. We are delighted to see that Team Support is bringing new features on a periodic basis.
I truly appreciate the webinars conducted by Team Support where they talk about new features and how to make best use of the software. I have acquired some interesting insights during the webinars and passed it on to my peers.
Overall we like Team Support as it meets our current requirements and expectations .
Pros
I primarily use Team Support for Inventory Management.
I like that I am able to search a terminal based on the serial number alone.
It is helpful to leave a note for each terminal, I use the notes to indicate the current status of a terminal, whether it is ready to be loaned out or if it already been loaned etc. Team Support has a provision to assign an inventory item to a Customer. I find that very helpful.
I like the feature where I am able to schedule the reports to be emailed to more than one email address. These reports need to be sent at particular time and day without fail. Auto scheduling the email report saves me a lot of time and complications.
I also like the fact that Team Support is compatible for API Integration. We are looking to develop a centralised platform in our firm and want to be able to fetch info from Team Support for Data Analysis. This is in our pipeline and we are looking to implement this sometime in the future.
In the past the upper management used to shoot us emails enquiring about the particular issue. It takes up our time to email the management back with the status of that issue. Now the upper management simply logs into team support to view and oversee the status of a ticket/issue
Cons
However, the frustrating part of Team Support is the reporting section. When I open up the inventory report, it displays a list of all the terminals I have added to the inventory and when I want to get more information on a particular terminal, I notice that I cannot click on the terminal to navigate to that terminals page. Not only that, I cannot copy the serial number of the terminal from the inventory report. This applies to pretty much all the reports. All reports are in read only format. I humbly request Team Support to make the items on the report as clickable and actionable in the future.
Reasons for Switching to TeamSupport
Our admin staff is not technically savvy. Only our admin staff will be using Team Support on a regular basis. Our admin staff mentioned that other products were too technical and difficult to follow in terms of operation and usage. The staff found Team Support very easy to follow and use it. Also we wanted something simple for basic record keeping to start with.