About prima:Time
primaTime is web-based time tracking software that allows businesses to track time and bill online. The platform combines time tracking, project management, invoicing, client management, reporting, and more – all in one package. primaTime can also make businesses more profitable through a variety of cost-saving features especially useful for small business owners. primaTime is designed for companies with few employees who need a simple yet powerful way to accommodate multiple clients and projects. Each entry has a row for Entry Date, Start Date and Time, Stop Date and Time, Billable Client, Billable Project and Actual Elapsed Time (if relevant). The application focuses on the time entry panel (the area where you put your time entries), displaying it in a more traditional timesheet format.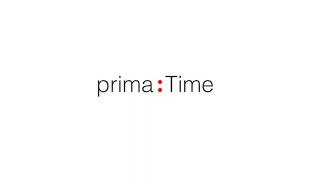 prima:Time does not have a free version but does offer a free trial. prima:Time paid version starts at €1.99/month.
Starting Price:
€1.99/month
Alternatives to prima:Time
Used

Daily

for

2+ years

Review Source
---
Since 4 years my favorite time tracking tool
Pros
First things first: We're a team of two software developers with about 4 main customers and many different projects. We have fixed prices projects as well as different hour rates which mostly depend on the customer but sometimes also on a specific project.
We initially choose primaERP because we wanted a free tool and primaERP is free for a team of up to 3 people.
primaERP fits to all our needs: we can create customers, projects, activities (with individual hour rates) and book our work on that. And it does that with a very intuitive since more than 4 years.
It has great filtering possibilities to show us exactly the figures we're interested in.
Also we can export a report for our customers with the exact pricing and descriptions we entered for each booked hour.
Cons
The only cons are not really showstoppers but it would be nice if they got fixed/optimized:
- I usually have primaERP open in a fixed tab in my browser (all the time). When I want to book hours after a day of work I click on the "+" Button but then it get the info that the session expired and reloads the complete page. Thats a bit annoying
- We export monthly reports for our customers as PDF. That works good, but you would not win a design price for the layout of those reports. It would be great if I could just select which columns I need to export. For example: I filter on the customer and then export, but the name of the customer is still in each booking row.
Industry: Pharmaceuticals
Company size: 11–50 Employees
Used

Daily

for

6-12 months

Review Source
---
Easy to use and straight to the point
A very pleasant experience since it gives us what we need and it is easy to keep the register of our employees so that they always comply with their work schedules in a timely manner.
Pros
It is a very intuitive service. Finding what you need when you need it is not difficult. It is simple and elegant.
Cons
With some of our workers it has presented continuous failures in that it does not record time or freezes, but it may be due to the type of computer they have.
Reasons for Switching to prima:Time
The cost and ease of use. Also for being self-administered. I can manage everything from my administrator account.
Used

Daily

for

2+ years

Review Source
---
Great Visual Time Tracking
Better overview on projects and my time.
Pros
The software is best for its visual time tracking features. This is why I prefer it to other software. I also use this feature to plan the week. I can see all my tracked time in reports, so I can easy track my productivity plus those of my employees. And of course I can see how much time I spent on my projects. The billing feature is also great for calculating bills for your clients.
Cons
I really miss that I can't really plan a project. I would be great to have the ability to assign tasks with a suggestet max. duration. I think primaERP could learn a lot from Harvest, Asana or Timley. Also I really miss native Windows 10 (or Mac) Apps and proper iOS versions!
Industry: Marketing & Advertising
Company size: 2–10 Employees
Used

Daily

for

2+ years

Review Source
---
My team loves this system - easy to learn, easy to use and they can generate their own hours...
This software cuts down on how much time I spend dividing time to clients and my invoices look so much more professional than if I did it myself!
Pros
I enjoy that the reports lets me select 'unassigned' in order to see where the gaps are in the weekly hours. Billing software is easy and I love that I can customize which fields on the invoice I want seen.
Cons
I don't like that there is no capability to modify records in bulk (i.e. the client field). I also wish there was a feature to send messages to my users (i.e. a splash screen or chat) on filling out their time records or tips for them based on how I see their system being used.
Response from

ABRA Software

Hi Michelle, thanks for great your review!

You mentioned that there is " no capability to modify records in bulk " In fact, the function is there. In Dashhoard > Team Overview > Table view you can move time records to other projects and do other bulk changes. Hope this will make your life easier!
Check the blog article about that:
http://blog.primaerp.com/2017/05/bulk-changes-how-to-transfer-time.html

Replied 20/10/2017
Used

Daily

for

2+ years

Review Source
---
PrimaERP helps me to track my work/projects for my customers. It is very easy, reliable and...
Pros
The best feature I guess is reporting. The possibility to use reports on different levels (e.g. team, project, personal or "over all") is really great. I use reporting every single month to get an overview about my working hours for my customers and to see what I have to charge to my customers.
I also use PrimaERP to track work which I cannot charge (e.g. short phone calls, paperwork, etc.). This gives me an overview about the amount of "not billable" workload every single month in order to see how efficient my work is. And it is easy. Just click on report, select "non billable" report and there it is... cool!
Cons
Sometimes, the response times are little slow.
Time tracking on smartphone/tablets are not so smart... I always use the website since I work on my desktop every day. But a smart app would be cool :)