About BigTime
BigTime is an online time and billing solution designed to serve professional service firms like accounting, engineering, government contracting, legal and IT services. The integrated solution offers features like time and expense tracking, WIP management, task & workflow management, invoicing, billing and more. BigTime time tracking captures all time spent on projects or out of office activities through a mobile timesheet app. Employees can submit expenses through the online portal or directly from their mobile devices and attach scanned receipts. Once finalized, the solution automatically generates a digital expense report and submits it to the system for approval. BigTime also offers comprehensive project management features that help managers monitor project status, define tasks and activities, assign tasks and more. The built-in billing & invoicing tool helps businesses manage their accounting operations with automated expense calculations, multiple billing rates and receipt management features. Businesses can leverage pre-built reporting templates or create new templates to address their compliance and audit reporting requirements. Users can access the solution on their Android and iOS devices using the BigTime mobile apps. The solution can integrate with various accounting and ticketing solutions including QuickBooks, Slack, Zapier and more.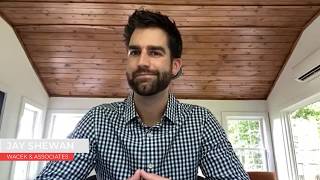 BigTime does not have a free version but does offer a free trial. BigTime paid version starts at US$10.00/month.
Starting Price:
US$10.00/month
Industry: Computer Software
Company size: 201-500 Employees
Used

Daily

for

2+ years

Review Source
---
A fantastic tool for managing projects
The best approach to keep track of many projects' time and expenditures. Invoicing is also a breeze because to the platform's user-friendly interface. I can view all of my projects and team members in this platform, and we can all manage everything together. The Bigtime team's assistance is also a big plus in my book.
Pros
It's a piece of software that performs exactly what it's supposed to and does it well. The process of implementation was quite fair, and the accompanying customer service was excellent. Time tracking and the ability to divide it into other sections if necessary. For numerous projects, I've taken use of the platform's ability to develop custom reports, which have been useful.
Cons
BigTime doesn't always communicate to itself, so you have to dig a little further to find the answer you're looking for. In addition, I've used BigTime's "help" option and spoken with a live person who was able to diagnose my difficulties immediately away.
Industry: Marketing & Advertising
Company size: 2-10 Employees
Used

Daily

for

1-5 months

Review Source
---
Accounts Receivable/Accounting Manager BigTime Review (Not project management)
The training was really amazing. And the capabilities made it well worth the switch from Productive.
Pros
The customization and the ability to track just about anything you want for project management, profitability and invoicing. And the integration with Quickbooks.
Cons
I wish more fields were customizable. The handful that they allow you to rename are great, but more would be better! I wish there was a 45 day training session to ask questions that arise after using for a bit.
Reasons for Choosing BigTime
Productive was very limited, and the budgeting side was terribly difficult to navigate especially with our high volume of monthly retainers
Reasons for Switching to BigTime
I was not part of the research that was done. I was given the final choice to test and work with the sale rep to ensure that it performed the way we needed it to. If I was not happy we would have gone back to the drawing board. But, I know one of our main objectives is to track project profitability and this is so far doing what we needed it to do.
Industry: Architecture & Planning
Company size: 2-10 Employees
Used

Daily

for

2+ years

Review Source
---
BigTime customer service and features
Very easy to learn; clean interface
Pros
I have recently had wonderful customer service experience with [SENSITIVE CONTENT] at BigTime going above and beyond to make sure we were getting the best use of available services. Accounting system integration, time tracking ease of use, invoicing, customizable reports are all great features.
Cons
I would like to be able to attach my own formatted invoice when sending an invoice using BigTime Wallet, especially after I have made customized edits per project lead review.
Industry: Accounting
Company size: 2-10 Employees
Used

Daily

for

1+ year

Review Source
---
Bigtime
Overall this is for big company's with employees over 100 plus to time manage them but need a better system for invoicing.
Pros
I like that you are able to create your own engagements per client.
Cons
I least like the invoice part as it does not function how it is suppose too. There are to many steps for it to be integrated into QuickBooks.
Reasons for Switching to BigTime
They company told me it was an easy use.
Response from

BigTime Software

Jenna,

Thanks so much for this review- we really appreciate hearing from all our customers here at BigTime! We are very glad to hear that you're happy with our engagements and how you can create unique engagements per client, but we're sad to hear that you feel that invoicing is not working for you. There are many ways you can use BigTime's invoicing, and there are many help features that can help you learn how. Here are just a few:

Knowledge Base Articles/Videos:
http://kb.bigtime.net/using-bigtime/#invoicing
http://kb.bigtime.net/using-bigtime/invoicing/posting-invoices-to-quickbooks/
http://kb.bigtime.net/using-bigtime/invoicing/posting-invoices-to-quickbooks/video-tutorial-post-invoices-to-quickbooks/

Our Invoicing Webinar:
https://youtu.be/yt2LrF9mRAk
Schedule a Live Webinar here: https://www.bigtime.net/webinars/

Also, feel free to reach out to us here at Customer Success - we'd love to help you learn more about invoicing!

Thanks again,
The BigTime Customer Success Team

Replied 5/8/2019
Industry: Construction
Company size: 11-50 Employees
Used

Daily

for

2+ years

Review Source
---
Big Time
Time and Expense reporting for employees who work in different sites. Invoicing has simplified our billing system.
Pros
Ease of use for time reporting, expense tracking, invoicing and tracking jobsites. Mobile App.
Cons
Mobile App is very limited and a lot of glitches.
Reasons for Switching to BigTime
Spring Ahead was limited on tracking specific tasks. They did not offer invoicing or mobile app ability.
Response from

BigTime Software

Lori,

Thanks so much for posting a review for us here at BigTime - we really appreciate your time and your feedback. We're happy to hear that you're finding the software easy to use for the tracking of your time and expenses, as well as invoicing and making things easier on the go. If you're having difficulty with the mobile app, please reach out to our Support Team for assistance and let your Customer Success Rep know too and we'll see what we can do to help.

Thanks again!
The BigTime Customer Success Team

Replied 5/11/2019