About eWay-CRM
CRM tools within e-Way CRM are integrated with Outlook, allowing for further use and expansion of the system. With this software, marketing is done easily and efficiently because it can assist in creating strategic plans, sending bulk emails, generating leads and evaluation. It also has tools to have successful sales. The CRM, together with Outlook, stores data about the customers and allows users to access them. The software also offers a project management module that allows automation of the workflow. Additionally, assessment of the business performance is possible with the analytics tool available in this software. Professionals can also use it as a web application or via mobile devices. It works offline so employees can track business opportunities and engage with customers, even from remote locations, where the internet is not available.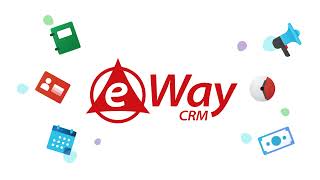 eWay-CRM has a free version and offers a free trial. eWay-CRM paid version starts at US$24.00/month.
Industry: Management Consulting
Company size: 2-10 Employees
Used

Daily

for

2+ years

Review Source
---
A+++. The Best CRM Software in the Market
I was a 10+ years users of the obsolete, outdated, full of issues Microsoft Business Contacts Manager. The thing was free and Microsoft did not care to update it and discontinued it. I spend 2 to 3 months checking almost all CRM software I could find before selecting one to replace Microsoft Business Contact Manager, as I wanted to make sure I did this only once. I picked eWay-CRM and I picked right. Imported the old database without any issue and set it up and customize it myself, even though I have no IT background. Very easy to set up and to customize.
Pros
Things that I like the most: 1. Customization. You customize the forms, the views, the database, the workflows, and everything and use them whatever way you want to use them. Really. 2. The breadth of features. Whatever you want to do, eWay-CRM has a way to do it. 3. Customer service. You call customer service in the USA any time during working hours and [SENSITIVE CONTENT HIDDEN] will pick up the phone in 5 seconds and solve your issue pronto. 4. The stability. Windows 10 and Office have dozens of updates and changes. You can always count on eWay-CRM to be there, stable, available 100% of the time. 5. Reliability. Everything is backup in the cloud instantly. My data is safe.
Cons
I like eWay-CRM so that much that I cannot think on anything to change, except some very minor icon function changes I suggested in the online forum. Has not been changed because fellow users did not agree with my suggestion. I can live with that and recognize that that only changes with a lot of users support can be implemented.
Industry: Hospital & Health Care
Company size: 2-10 Employees
Used

Daily

for

2+ years

Review Source
---
Awesome work for a reasonable price.
Keeping up with Hospital accounts and Hospital clinics and employees can be an information chase but not with e-way.
It has been great for doing the same on my manufacturing side of life as well.
Pros
I really needed a CRM/Business Contact Manager that is plugged in and could be available from the toolbar in Outlook. It is available on my android or iOS device and other PCs and Mac's.
The price is perfect for the product and not prohibitive.
The abilities are deep and very capable.
Cons
I have not found anything I have not liked. There are some features within e-Way that I do not have a need to use but nothing, I don't like.
Industry: Civil Engineering
Company size: 201-500 Employees
Used

Daily

for

2+ years

Review Source
---
great tool for Outlook users
Pros
outlook integration (easy to implement for outlook users)
contacts, companies and leads management is great both for sales purposes as well as for statistics
email categorization
marketing campaigns work great there (both professional and classic emails)
Cons
mobile app works good and it is fast but email preview is limited and attachments are missing there
office 365 integration is missing - then document management would be much easier
sometimes search tool works slowly
task management might work better (e.g create task for multiple users)
Reasons for Switching to eWay-CRM
acceptable price and Outlook integration
Industry: Computer Software
Company size: 2-10 Employees
Used

Daily

for

1-5 months

Review Source
---
Best CRM with Full MS Outlook Integration
I am only 2 weeks into my trial and purchased today. eWay has given me everything I was looking for that Nutshell and Salesforce did not provide and much more.
Pros
I love not having to leave MS Outlook to manage my CRM. Integration is seamless and works perfectly.
Cons
I have not had enough time in the system to find any "least" liked features or functions. So far it is everything I have always wanted but did not know existed.
Industry: Investment Management
Company size: 2-10 Employees
Used

Daily

for

2+ years

Review Source
---
Exactly what you need as Outlook user
Very positive. Also a very helpful team behind.
Pros
Integration in outlook, real database behind, customizable for our needs
Cons
That it is necessary. Outlook should work like this out of the box.