About Close
Close is the sales engagement CRM designed to help SMBs turn more leads into revenue. At Close, were dedicated to the business of the future: smart, agile teams who work remotely. If you're a tech-enabled team who needs to scale without overpaying for enterprise software, you've found the right sales tool. Close lets you email, call, and text your leads, all without add-ons. Packed with productivity tools like task reminders and Power Dialer, you'll reach more leads and follow up more often. Close is designed with the goal of making salespeople as efficient as possible. Make and receive calls with just 1-click. All calls are logged automatically (no manual data entry!). Looking at scalability? With bulk email automation tools and cold calling features like the power and predictive dialer, you can reach large lead lists quickly and perform high volume sales in Close. Primary features include lead management, global calling management, 2-way email sync, and reporting. Other features include a built-in text messaging feature, sales pipeline view, email marketing tools, and predictive dialing. The software has an open API and offers integration with 50+ applications including Zapier, Zendesk, and Wufoo. Support is offered via email, phone, online FAQ documentation, and a self-service knowledge base.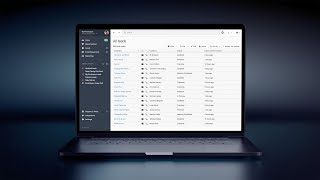 Close does not have a free version but does offer a free trial. Close paid version starts at US$25.00/month.
Starting Price:
US$25.00/month
Industry: E-Learning
Company size: Self Employed
Review Source
---
Close.io for therapists, tutors and coaches
I have been looking at various CRM's for my private practice. I provide online therapy for speech, language and learning. Close.io impressed me with its rich features and customizations. I loved the fact that Close.io works perfectly for one person. So many of the other CRMs are for sales teams.
Pros
Everything functioned flawlessly on the first try. I was able to set it up to use my domain name email. I imported all my contacts from Gmail. I could add customizations that would make it easy to keep track of my clients.
The search function knocked my socks off! I couldn't remember the name of a certain funding agency. Just by entering the client's name, it gave me the funding agency.
Close.io was created for people trying to make an initial sale. I keep my clients three or four years and they often need a break from therapy for a few months. It was easy for me to give clients a status, such as "paused" or "completed goals".
I was able to collect leads from my Wordpress website using Planso Forms. These create a new lead in Close.io.
The options to add a phone line and bulk email surprised me. I haven't seen this in any other CRMs. I can create email templates and send out messages to groups of people using my domain name email. The messages are plain text, which is just right for smart phones.
I tried out the phone function on my computer. I have been using Magic Jack, and getting complaints from clients about MJ. The Close.io phone line is from Twilio and is much clearer. By installing the app on my phone, I can have a second phone number on my cell and I don't have to give clients my personal number.
Cons
I'm in Canada. I wish the price wasn't so high, especially with the exchange rate.
As an online therapy provider, I also have to pay for a telepractice platform and an online scheduler. If Close.io offered integration with Verishow and Accuity Scheduling, they would be able to offer a complete virtual office for online therapists, tutors, and coaches.
Industry: Construction
Company size: 11-50 Employees
Used

Daily

for

1+ year

Review Source
---
Phone Heavy Sales Team's Dream
It is everything we need except dashboards. If your are an outbound or phone heavy sales ord
Pros
no fluff. there are not 3 different places to log contacts/opps/accounts/leads it is all on one page. It is simple yet surprisingly powerful. Every one of my reps added can't get over how easy and fluid it makes their life.
Cons
Dashboards are non existent. You will need to be comfortable with exporting/using zapier/or a few support partners to push your data into a visual appealing place
Reasons for Choosing Close
With a high velocity sales team hubspot was slowing us down and complicating the process for the team.
Reasons for Switching to Close
Experience with the system, knew the ease of use was what our team needed. We may pair up with salesforce/hubspot in the future as we mature as a sales org but for now we are solid with our process.
Industry: Computer Software
Company size: 11-50 Employees
Used

Daily

for

6-12 months

Review Source
---
Best CRM tool for Startups
My overall experience was good with close, I like the simple minimalistic interface of close and how easy to use for our day-to-day marketing and sales tasks.
If money is not the issue then it's a good CRM tool for everybody.
Pros
I have used close for more than 12 months and I can say that this is the best CRM for startups, I have used it mainly for sending email campaigns and lead management. it has a very simple interface and is easy to use.
Previously we were using a different CRM where you are able to send mail only but not able to see those email responses, you will have to check your email for that but in Close CRM we can send mail and also see if we have any responses.
Managing leads are also easy, either we can bulk import it as a CSV file or we can manually add it so it was very easy to manage the leads and contacts in close CRM.
Cons
Close is very expensive so it was very hard to pay for small startups. Lead management and email campaign were good but apart from that we have not used anything else so for us it was very expensive.
Industry: Computer Software
Company size: 51-200 Employees
Used

Daily

for

2+ years

Review Source
---
Most your organization will ask, "why aren't we using Salesforce?"
Skip it.
Pros
Great if you have the patience and developments resources to help you customize everything. API is good, but for most non-enterprise organizations, who has time to be messing with APIs? Built in VoIP is a nice feature, but do your math and make sure the price is worth it.
Cons
- Searching for data is near impossible. Can't filter for anything logically without getting into "raw queries," so you better be half an engineer if you want to search for anything.
- Reporting is a joke. The reporting tools might as well not exist. Be prepared to ask developers to leverage the API and sync into some other tool.
- No matter what they may sell you, it's a CRM best used with small sales teams. It's not for account management or companies that expect anyone without an engineering degree to figure out how to analyze the data inside of it.
Industry: Real Estate
Company size: 11-50 Employees
Used

Daily

for

1+ year

Review Source
---
Paltry Notifications in Messages
Great experience generally, just hate when I'm really into a task and then I forget about checking close all to open it up to 3 message and 6 emails.
Pros
Lays everything out in a way that is simple, functional, and very user friendly. Most things make sense at first glance without much of a learning curve.
Cons
Notification system is genuinely trash. If I have the software on my laptop, there should be some way their API talks with MacOS notifications API, I think someone just has to build the connection.