About 360Learning
360Learning is the easiest way to onboard new employees, develop frontline teams, and train your network of customers and partners–all from one place. Our learning platform combines collaborative tools with the power of an LMS, enabling high-growth companies to unlock learning based on collective expertise instead of outdated eLearning. With 360Learning, Learning and Development teams drive culture and growth through Collaborative Learning. Create courses in minutes, not months Business is moving faster than ever. Create courses that stay one step ahead with our collaborative authoring tool. Any format, assessment, or subject-matter expert is a click away Learn from the people who know your business best There's a war for attention and top-down corporate learning is losing. People-driven, collaborative experiences are winning. Watch your course completion rates soar when you connect learners with subject-matter experts. Scale adoption with relevant, personalized learning Training that isn't adapted and personalized will go unused. Scale adoption of your learning programs by empowering team managers and leaders to be learning champions. 360Learning powers the future of work at 1,500 organizations. Founded in 2012, 360Learning has raised $41 million with 200+ team members across New York, Paris, and London.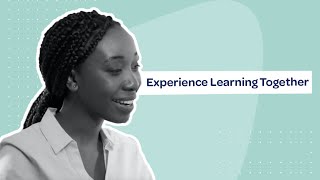 360Learning does not have a free version but does offer a free trial. 360Learning paid version starts at US$8.00/month.
Starting Price:
US$8.00/month
Pricing Details:
100 users: $690 monthly 500 users: $1,800 monthly More users? Let's talk.
Alternatives to 360Learning
Industry: Education Management
Company size: 2-10 Employees
Used

Daily

for

1+ year

Review Source
---
Outstanding LMS with great flexibility
Excellent experience, look forward to seeing the product evolve
Pros
360LEARNING offers a wide range of - collaborative - features while keeping things simple & smooth for both the learner and the admin. It's the best LMS I've used so far for that quality/price ratio.
Cons
A few bugs along the way but nothing major
Reasons for Choosing 360Learning
360LEARNING was much more learner-centric & collaborative
Reasons for Switching to 360Learning
Best ratio quality/price and more flexibility than traditional LMS
Jean-yves M.
Jean-yves M.
Industry: Higher Education
Company size: 1,001-5,000 Employees
Used

Weekly

for

2+ years

Review Source
---
360learning, l'apprentissage devient collectif autant qu'individuel
Les apprenants sont attirés puis attachés à l'espace d'apprentissage. Au début, c'est l'aspect visuel qui plaît. Puis peu à peu, la navigation et l'espace d'échange social deviennent un lieu où les apprenants viennent aisément et avec plaisir. Donc nous avons dépassé la barrière de l'apprentissage en ligne avec 90-95% de nos étudiants.
Pros
Les expériences utilisateur et client sont optimales.
Du côté utilisateur, la navigation est simple et l'ensemble très visuel, agréable. Les interactions sociales sont facilitées et se passent, même avec des publics peu à même de s'y prêter.
Du côté client, la facilité de création et d'administration des programmes ne sont plus à vanter. Et surtout, le support client est vraiment haut de gamme. C'était le cas au début de l'entreprise, mais 360learning a réussi le tour de force de garder un vrai support personnalisé même en multipliant le nombre de ses collaborateurs. Enfin, le logiciel évolue constamment.
Cons
Il y a eu parfois des fonctionnalités ou des typologies de navigation qui n'étaient pas très simples d'utilisation, mais avec son processus d'amélioration constante et de mises à jour régulière, 360learning a toujours su écouter ses clients et résoudre ces petites pertubations.
Reasons for Choosing 360Learning
L'Université utilise Moodle pour l'ensemble de ses cours de formation initiale. Mais là, pour un module de développement professionnel, nous voulions quelque chose de plus dynamique et porteur d'échange.
Reasons for Switching to 360Learning
La réponse à notre cahier des charges. La facilité de mise en place et d'utilisation. Le modèle tarifaire. L'écoute client.
Christelle M.
Christelle M.
Industry: Professional Training & Coaching
Company size: 51-200 Employees
Used

Daily

for

1+ year

Review Source
---
Un outil adapté aux enjeux de l'évolution de la formation
Une expérience structurante pour notre établissement qui a permis et permet aujourd'hui encore de favoriser son évolution pour répondre aux enjeux de la formation professionnelle.
Pros
- la fonction d'auteur pour les enseignants qui ont peu rentrer dans le digital en créant du contenu
- le déploiement auprès des apprenants
- l'application
- l'interopérabilité avec d'autre outils [genially...]
Cons
- la nouvelle interface a quelque peu bougé les repères mais avec l'intuitivité de la plateforme
on se retrouve facilement
Alternatives Considered
Moodle
Reasons for Switching to 360Learning
Pour son approche globale de la formation qui ouvre la porte au blended-learning et qui favorise la construction de son propre modèle de formation en fonction des besoins de nos apprenants (individualisation des parcours, utilisation des contenus en classe inversée, ...). 360Learning avait anticipé cette évolution. De plus, les fonctionnalités liées à l'engagement de l'apprenant favorise le sentiment d'appartenance à une communauté d'apprenants.
Industry: Building Materials
Company size: 1,001-5,000 Employees
Used

Daily

for

2+ years

Review Source
---
360learning
Pros
Le produit est très facile d'utilisation. La création de modules et de parcours s'apprend très vite. Le logiciel est idéal pour développer du contenu en interne
Cons
Certaines mises à jour du produit lui ont fait perdre en qualité, notamment l'accès à certaines requêtes qui pouvaient se faire très facilement avant, et qui demande un peu de plus de traitement aujourd'hui
Industry: Internet
Company size: 11-50 Employees
Used

Daily

for

1+ year

Review Source
---
Très satisfait, excellent éditeur !!!
Très positive, stratégie de déploiement du e-Learning, retours d'expérience et conseils.
Pros
Facilité de déploiement & intégration avec l'API
Support: rapports humains, qualité et efficience de l'équipe
Accompagnement au déploiement très qualitatif !
Cons
Certaines fonctionnalités que nous attendons encore.
Vraiment axé eLearning en présentiel/distanciel mais moins pour gérer des salles de formations, des attestations, impression de feuilles de présence pour un institut de formation avec des salles de formations (un module existe cependant mais pas aussi complet).
Nous envisageons plutôt dans ce cas de s'interfacer avec un SIRH qui lui gère la formation (demandes, plans de formation, sessions, coûts...)
Reasons for Switching to 360Learning
Délais de déploiement et de mise en oeuvre beaucoup plus rapide que la concurrence Accompagnement dans la stratégie eLeraning et dans le déploiement Qualité du support Editeur français