About Paycom
Paycom offers user-friendly HR and employee-driven payroll technology to enhance the employee life cycle, in a single software. Paycom drives efficiencies, increases data integrity and gives employees power over their HR information through a self-service app. Employees already manage their timecards, PTO, benefits and more. Now they can own their payroll, which results in improved accuracy, reduced employer liability, increased process oversight and unparalleled employee insight into their pay.
What is Paycom?
Paycom is a human resource and payroll software that provides talent acquisition, talent management, time and labor management and more.
How do I use Paycom?
Paycom helps users automate the entire process of talent acquisition. It includes a fully featured applicant tracking system that automatically posts to online job boards and filters out unqualified candidates. The onboarding process is self-serve, assigning candidates checklists and online forms to be completed. The system automatically finds tax credits and monitors the federal tax code for any updates. The automatic payroll system allows employees to manage their expenses through an intuitive app. Paycom also allows users to conduct background checks and e-verify candidates.
Who uses Paycom?
Paycom is used by CEOs, owners, finance executives, HR managers, IT decision makers, operations executives, and payroll managers.
How much does Paycom cost?
Contact Paycom for pricing details.
Does Paycom have an app?
Paycom has an iOS and Android app, called Beti, for employees to manage their benefits, expenses, and payroll.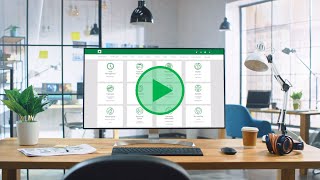 Paycom does not have a free version.