About Yesware
Yesware makes sales engagement easy. Yesware's Outlook and Gmail add-ons help sales teams do meaningful email outreach at scale. If you need to drive more revenue through email outreach, but complex enterprise sales software is overkill - try Yesware. Yesware's email add-on lives right inside your inbox, tracks your activity, and easily integrates with the tools you already use. Companies like Yelp, Experian and Teach for America use Yesware to build better pipeline and increase conversions to closed-won.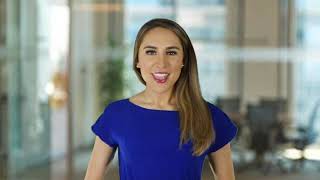 Yesware has a free version and offers a free trial. Yesware paid version starts at US$19.00/month.
Starting Price:
US$19.00/month
Industry: Internet
Company size: 51–200 Employees
Used

Daily

for

1+ year

Review Source
---
A must for any prospecting team
The first thing that attracted me to Yesware was the email tracking feature. That gives the sales rep the ability to know when things are happening on the side of the potential client so you can act on it.
Then the email templates helped me a lot to get things done faster. I could see which templates performed better than others, hence improve my results. In addition you can create teams and share better working templates with everyone for them to use as well, that way you can maximize the impact of a good sales rep by sharing his findings with the whole team with a few clicks, instead a monthly template session.
Lately what I've been using a lot is the touchpoint feature which allows you to build custom multi-touches multi-channel campaigns. It makes a sales rep day-to-day job a lot more easy when you can visualize quickly what's next to be done and where are the potential clients in the buyers journey you design for them.
Pros
Yesware is very user friendly which makes it easy for adoption within a sales team. Not only the web version of the product but the chrome and gmail add-ons work really well. Additionally the feature set is very powerful and makes the lives of any sales/hunter/prospector easier.
Cons
There is not much (or anything) to dislike about Yesware. It is a very rounded product and I have never had a single issue with it. I would like to see a native mobile application so I can work better on the go.
Industry: Computer Software
Company size: 51–200 Employees
Used

Daily

for

2+ years

Review Source
---
Completely streamlined my sales prospecting and outreach
Pros
-Ability to sync emails and activities with CRM.
-Love the Gmail toolbar so I can view info from my CRM right in gmail
-Track email opens and response activities to know if my message is getting through to my prospects
-easy to create and save email templates to fire off custom emails on the fly
-Mail Merge capabilities with stages allow for multi touch email campaigns.
- vastly increased my efficiency of email outreach
Cons
The sync to CRM has failed to work on very few occasions. Other than that I totally love using the system
Industry: Computer Software
Company size: 1,001–5,000 Employees
Used

Daily

for

1+ year

Review Source
---
very average
Pros
I like that I can see when someone opens my email .
Cons
The BEST way to track with Yesware is to only send an email to one person. If you send to multiple, you'll see "someone" opened your email often times, rather than a name. You cannot always see what kind of device they opened it on. You also cannot get notifications for opens unless you are sitting down at your computer - no mobile application. The mail-merge feature is great conceptually, but if you are creating a campaign and have a sensitive mouse that goes back when you swipe back - you will lose ALL of your work. There is no auto-save or any protection. ALWAYS build out your campaigns in a place where you will not lose your work.
Used

Daily

for

1-5 months

Review Source
---
The best value for complex features
The most robust email tracking software with the most reasonable price tag.
Pros
Email tracking is a huge deal for us. While most CRMs offer it, they don't offer the ability to see who opened the email if you sent it to more than one person. They just tell you "someone opened your email". This was annoying to us so we found Yesware. Not only will it tell us who opened it, when, where, on what but it can also do amazing things like tell you if/when someone opened your attachment, how many times, AND (here's the kicker) how long they looked at the attachment. After the free trial, which is an ample 30 days, we were hooked. Oh! The notifications! Most systems gave us notifications in their system so we would have to keep going back to see notifications. Yesware gives me popup notifications, in real time, no matter what I'm doing on my computer so I always know when someone opened an email. Also, the price is not bad. It's really worth it.
Cons
It takes a while for the system to learn who is who. After a few emails though, it can tell me "Customer service opened you email" instead of "someone at Company A opened your email".
Industry: Insurance
Company size: 2–10 Employees
Used

Daily

for

1+ year

Review Source
---
Solid Email Enhancing Sales Tool
Pros
Yesware's mailmerge and templates are some of the best in the industry in terms of ease of use and overall function. The read receipts and reminders were a nice plus as well and I never had any issue with the usability of the product.
Cons
There are now better products on the market - available for less. Vocus.io is the tool we are now using which has all the same features as yesware, but then adds even more and is nearly half the price. While I liked using yesware, it is not something I see myself using now that the market has moved beyond it.