About Slim4
Achieving operational excellence should be a walk in the park. That's why we've developed our Slim4 platform to make supply chain planning easy for everyone. Focused on enabling businesses to create more efficient and resilient supply chains, we've dedicated over 30 years to helping planning teams make better & faster supply chain decisions. By providing you with a comprehensive view of your entire E2E operation, our supply chain optimization platform, Slim4, provides your decision-makers with the insight and visibility to solve supply chain conundrums with confidence. Make better supply chain decisions Take control of diversifying suppliers, volatile lead times & spiralling assortments to remain agile. Eliminate firefighting with responsive exception-based alerts that help your team keep focused on what matters most. Seamlessly integrate critical business processes including demand planning, inventory optimisation, portfolio management and supply planning to attain greater control over your entire supply chain. For this reason, over 1300+ customers across the world count on Slim4 to boost profitability, increase efficiency, & eliminate waste. ROI Guaranteed Driven by actionable insights, your team will attain significant performance improvements within just 1 lead-time of go-live. By eliminating firefighting & planning errors, you can say goodbye to costly airfreight and excess stock. Furthermore, our customers typically enjoy a 2-7% increase in sales turnover through attaining better availability. Simple, fast & easy implementation Every year, we complete 200+ optimisation projects. Thanks to the winning combination of our proven implementation methodology, dedicated team of supply chain & seamless integration with any ERP, we can offer you complete peace of mind that your Slim4 implementation will be fast and easy.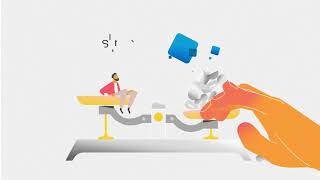 Industry: Retail
Company size: 51–200 Employees
Used

Weekly

for

2+ years

Review Source
---
Excellent software for forecasting demand
Pros
Easy to use, important to take decisions
Cons
Complete integration with the ERP needed
Industry: Food & Beverages
Company size: 201–500 Employees
Used

Daily

for

2+ years

Review Source
---
Experiencia tras más de dos años con Slimstock
Excepcional, la implantación fue ágil, los resultados inmediatos: productividades del personal de aprovisionamiento, niveles de servicio, niveles de stock. Incluso estamos convencidos que durante la pandemia nos minimizó el impacto ya que los efectos no fueron tan importantes (niveles de stock y caducados) comparado con empresas del sector.
Pros
Su base; es decir, la lógica de negocio que tiene para la gestión. Se nota que está desarrollado por especialistas en aprovisionamiento lo que hace que todo el sistema de lógica, cálculo, etc. sea robusto, se consigan niveles de servicios altos con niveles de stock adecuados.
Cons
Al ser un producto cerrado hay ciertas necesidades que cuestan adaptar, entiendo que sea para asegurar su robustez pero sería interesante que tuviera al más de flexibilidad, los negocios tienes peculiaridades.
También, aunque se resolvió satisfactoriamente, llamó la atención que la gestión de inventario solo llegue a la propuesta de pedido y no se pueda consolidar en la misma herramienta de inicio.
Industry: Luxury Goods & Jewelry
Company size: 1,001–5,000 Employees
Used

Daily

for

2+ years

Review Source
---
Hemos desarrollado los módulos de distribución a región y a tiendas y tenemos nuevos proyectos
Hemos desarrollado los módulos de distribución a región y a tiendas y tenemos nuevos proyectos de conexión con modelos de forecasting, planificación e inteligencia de negocio. La experiencia con el equipo desde el equipo comercial al soporte técnico pasando por equipo de proyecto y desarrolladores es muy buena, buen nivel profesional y capacidad de atender las necesidades de los clientes
Pros
La integración es solvente aunque lleva su tiempo, la aplicación, las evoluciones y el mantenimiento son robustas. Es un Software bien madurado y evolucionado, muchos sectores, mejores prácticas. La variedad de algoritmos y la gestión de indicadores de inventario es potente. El equipo es atento, vocación de servicio, muy profesional.
Cons
Son expertos en un área puntual del negocio y eso lo hacen muy bien, a día de hoy muchas empresas buscan soluciones multi-proceso o que sirvan para todo y eso puede motivar la expansión a áreas con peor nivel de rendimiento.
Industry: Glass, Ceramics & Concrete
Company size: 201–500 Employees
Used

Daily

for

2+ years

Review Source
---
Muy útil y de fácil uso
Al principio éramos escépticos ya que veníamos usando desde hacía años un ERP interno de la empresa para realizar las labores de Slim, pero en poco tiempo trabajamos al 100% con el sistema y con total confianza. La parametrización del programa previo a la instalación fue algo tediosa, pero realmente vale la pena.
Pros
Desde que tenemos el sistema a pleno funcionamiento nos ha facilitado mucho la labor de programación y hemos visto una mejora en el nivel de servicio a nuestros clientes. Al mismo tiempo, hemos optimizado nuestro stock a niveles inferiores a la instalación, mejorando el servicio anteriormente mencionado.
Cons
Tal vez el precio del mantenimiento es elevado, pero siempre manteniendo una atención postventa exquisita
Industry: Wholesale
Company size: 11–50 Employees
Used

Daily

for

2+ years

Review Source
---
herramienta versátil y de gran ayuda
Pros
De fácil integración, equipo de instalación volcado en facilitar la puesta en marcha. Programa realmente potente para poder centrarte en los productos que pueden darte problemas a la hora de reabastecer. Ahorro de tiempo en la gestión de pedidos. Trabajar con entorno web ha mejorado mucho la experiencia. Equipo de soporte te ayudan con mucha agilidad.
Cons
Hay aspectos del producto que no queda claro para qué sirven. Algo más de formación para poder sacarle todo el provecho a la herramienta.