About Google Workspace
Google Workspace business solutions seamlessly integrate everything that you and your team need to get anything done, all-in-one place, including professional @yourcompany email. Whether it's a video call with a client, chat room with your supplier or shared drive with partners, stay connected with everyone who is important to your business.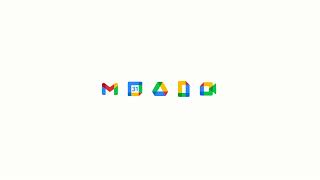 Google Workspace has a free version and offers a free trial. Google Workspace paid version starts at US$6.00/month.
Starting Price:
US$6.00/month
Alternatives to Google Workspace
Industry: Insurance
Company size: Self Employed
Used

Daily

for

2+ years

Review Source
---
Google Workspace - More like Workhorse
I am beyond satisfied with my experience with Google Workspace and I will continue using it and recommending it for the foreseeable future. It makes my life and work so much easier. So, so much easier. I wanted to list more things that I use it for but it would only let me add a certain amount of tags. I wanted to click them all.
Pros
I use Google Workspace every day and I have for years and years. It is constantly being expanded and updated. It is a one stop shop for me. From emails to photo cloud storage. Task lists, integrations with other programs, custom emails, and the new AI features. I don't have the time or energy to list everything I do in Google Workspace and all the features it has. I will sum it up in two ways:1) When I see a person using MS for business I only think, "why would you pay for that when Google Workspace does the same thing only better and free?" It honestly baffles me.2) I run a freelance insurance agency, an ecommerce business, and a wedding officiant business and instead of paying for a "professional" email address I use Gmail because it is so feature rich and free. And honestly, no one looks down on that decision because they know how awesome Gmail is too.
Cons
I'm sure I have a dislike but I can't think of one right now.
Industry: Computer Software
Company size: 10,000+ Employees
Used

Daily

for

2+ years

Review Source
---
Google Workspace Revew
My experience using Google Workspace has been positive. It's a versatile and powerful productivity suite that's easy to use and affordable. I enjoy the collaboration features, which make it simple to share documents, spreadsheets, and presentations with team members and work on them together in real-time. Additionally, because Google Workspace is cloud-based, I can access my files and apps from anywhere as long as I have an internet connection. This is particularly convenient when I'm traveling or working from home.
Pros
End-users can quickly adopt and deploy it, as it is similar to the free Gmail service.
Cons
The dependency on an internet connection.The lack of desktop tools.he limited features in some apps.
Reasons for Choosing Google Workspace
Replacing the on-prem solution into a cloud-based one.
Reasons for Switching to Google Workspace
In 2013, Google was considered the most powerful company in the world.
Industry: Warehousing
Company size: Self Employed
Used

Daily

for

1+ year

Review Source
---
Can improve
it very easy to take my documents from my email and work on them right there or generate documents with easy saving time.
Pros
i can say its fair to use. its user friendly
Cons
there is room for improvement on being easy to use. it can be more user friendly. we are not looking for more complexity, but fast, easy, safe and reliable.
Industry: Computer Software
Company size: 2–10 Employees
Used

Daily

for

2+ years

Review Source
---
It just workls
I've used Google Workspace for years, I don't really think too much about it, it just works
Pros
Google Workspace is easy to setup, has all the features that any company (big or small) will need. It can be integrated with other software (Salesforce, Project Management). It's pretty easy to use and it's rarely / never offline
Cons
It's not as slick as some applications, but the positive trade offs make it a win
Reasons for Choosing Google Workspace
The MS solution required too much inhouse admin
Reasons for Switching to Google Workspace
Ease of use, it's ability to integrate with other applications
Industry: Computer Software
Company size: 11–50 Employees
Used

Daily

for

1+ year

Review Source
---
Google Workspace makes my job so much easier!
Using Google Workspace has been a terrific. I really appreciate the ability to collaborate with others in real time and edit working documents even after they've been shared. It would be hard to use anything else in the future!
Pros
As an HR professional who works regularly in documents, Google Workspace has made my job so much easier. I was coming from a Microsoft environment and had never used Google for my work before. My kids use it for school but it was completely unfamiliar to me. When I joined my current company, I quickly saw the merit of Google Workplace for collaboration and document efficiency. I absolutely love how multiple users can collaborate in real time in the same document and that I can make quick corrections and edits to a document after sharing it with others rather than having to email them a revised document or new version with my corrections. So much more efficient and it has also saved me from sharing incorrect data or typos to others - a real bonus!! Organizing various drives and folders for our teams is very simple and clean and the document access options for sharing at different levels (editor, viewer, commenter, etc.) are excellent.I also find Google Sheets, Forms and Slides very easy to use. It didn't take me long to pick up the functionality and I often use Google Forms for various company surveys and ways to capture required data from others. If you are new to Google Workspace, it's very easy to pick up and there are tons of videos and posts online if you have a question on how to do something. I have officially be converted and it would be hard to go back to using anything else now!
Cons
So far I have not come across anything to note that I don't like about Google Workspace. If I had to pick one thing, maybe the inability to embed images directly into calendar invites (like for social events) but this is such a small issue in the day to day work.