About Google Workspace
Google Workspace business solutions seamlessly integrate everything that you and your team need to get anything done, all-in-one place, including professional @yourcompany email. Whether it's a video call with a client, chat room with your supplier or shared drive with partners, stay connected with everyone who is important to your business.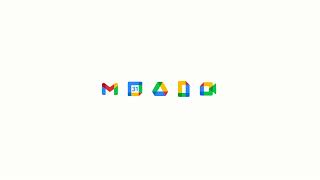 Google Workspace has a free version and offers a free trial. Google Workspace paid version starts at US$6.00/month.
Starting Price:
US$6.00/month
Alternatives to Google Workspace
Industry: Insurance
Company size: Self Employed
Used

Daily

for

2+ years

Review Source
---
Google Workspace - More like Workhorse
I am beyond satisfied with my experience with Google Workspace and I will continue using it and recommending it for the foreseeable future. It makes my life and work so much easier. So, so much easier. I wanted to list more things that I use it for but it would only let me add a certain amount of tags. I wanted to click them all.
Pros
I use Google Workspace every day and I have for years and years. It is constantly being expanded and updated. It is a one stop shop for me. From emails to photo cloud storage. Task lists, integrations with other programs, custom emails, and the new AI features. I don't have the time or energy to list everything I do in Google Workspace and all the features it has. I will sum it up in two ways:1) When I see a person using MS for business I only think, "why would you pay for that when Google Workspace does the same thing only better and free?" It honestly baffles me.2) I run a freelance insurance agency, an ecommerce business, and a wedding officiant business and instead of paying for a "professional" email address I use Gmail because it is so feature rich and free. And honestly, no one looks down on that decision because they know how awesome Gmail is too.
Cons
I'm sure I have a dislike but I can't think of one right now.
Industry: Computer Software
Company size: 2–10 Employees
Used

Daily

for

2+ years

Review Source
---
It just workls
I've used Google Workspace for years, I don't really think too much about it, it just works
Pros
Google Workspace is easy to setup, has all the features that any company (big or small) will need. It can be integrated with other software (Salesforce, Project Management). It's pretty easy to use and it's rarely / never offline
Cons
It's not as slick as some applications, but the positive trade offs make it a win
Reasons for Choosing Google Workspace
The MS solution required too much inhouse admin
Reasons for Switching to Google Workspace
Ease of use, it's ability to integrate with other applications
Industry: Automotive
Company size: 1,001–5,000 Employees
Used

Daily

for

6-12 months

Review Source
---
Google Ws Review
Pros
Workspace is a very simple and very suitable for business or universitys. It offers a lot of features compared to the free version of google.
Cons
price/quality we can find better alternatives like office365, it got less features and less people working on it so the community is way smaller then the rivals
Industry: Real Estate
Company size: 2–10 Employees
Used

Daily

for

2+ years

Review Source
---
Good but some features should be improved
If I forget about the month of time I wasted to migrate from one Google Workspace account to a new one, overall it is quite good.Although the Google Drive section cold be improve. The navigation is not very user friendly.There are several interesting apps and GMail works well.
Pros
The space to store the documents is good (depending on how much you pay of course) and it makes the files available and accessible from anywhere, which is a plus.I use it a lot to share files and documents and it is easy to create links and share folders.I like the fact that it is possible to use the GMail app for corporate emails, avoiding the need of using outlook or other email systems that do not work well.
Cons
I started a new account with Google Workspace migrating from another account I already had in Google Workspace.It should have been the easiest thing in the world for Google to simply change my account name. All my files where already there, I just had to add the new corporate email and put the account in the name of my new company. It should have been easy and quick.Well, instead it was a nightmare. Not only Google cannot change the name in an account (or better said, they refuse to do it) but they also refused to transfer my files from one account to the next. I had to download ALL my files of years and move them to the new account. But even this is not easy. Google Workspace does not let you download all your files easily. If a folder is above a certain size (I believe above 2 GB), they break it down randomly in many different files that are then impossible for you to rearrange in the same folder. So, you have to download your files and folders almost one by one and then upload them to the new account. It took me one month of work, time that I did not have and I do no appreciate wasting in something completely useless. This is definitely something Google should work on because it is not acceptable at all.
Alternatives Considered
iCloud
Reasons for Switching to Google Workspace
Only because not everyone works with Apple. If people do not have Mac laptops or iPhones it is more complicated to use iCloud, while instead everyone uses Google, regardless of the hardware they have.But this is the only reason. If I did not have to share my work with other people, I would have definitely gone for iCloud.
Industry: Computer Software
Company size: 10,000+ Employees
Used

Daily

for

2+ years

Review Source
---
Google Workspace Revew
My experience using Google Workspace has been positive. It's a versatile and powerful productivity suite that's easy to use and affordable. I enjoy the collaboration features, which make it simple to share documents, spreadsheets, and presentations with team members and work on them together in real-time. Additionally, because Google Workspace is cloud-based, I can access my files and apps from anywhere as long as I have an internet connection. This is particularly convenient when I'm traveling or working from home.
Pros
End-users can quickly adopt and deploy it, as it is similar to the free Gmail service.
Cons
The dependency on an internet connection.The lack of desktop tools.he limited features in some apps.
Reasons for Choosing Google Workspace
Replacing the on-prem solution into a cloud-based one.
Reasons for Switching to Google Workspace
In 2013, Google was considered the most powerful company in the world.